Reader Favorite's Top Ten Posts of 2021
Ready to see the most favorite posts of the year? The readers have weighed in and these are the top ten posts of 2021.
This is one of my favorites times of year. A time to reflect and celebrate all you've accomplished.
I think it went a little too fast this year, but we did tackle some pretty awesome projects.
Here are this years top ten reader favorites.
Disclaimer: This post does include affiliate links for your convenience. This is at NO additional cost to you but earns me a small commission. To read more, check out our disclosure policy. As an Amazon associate, I earn from qualifying purchases.
Number 10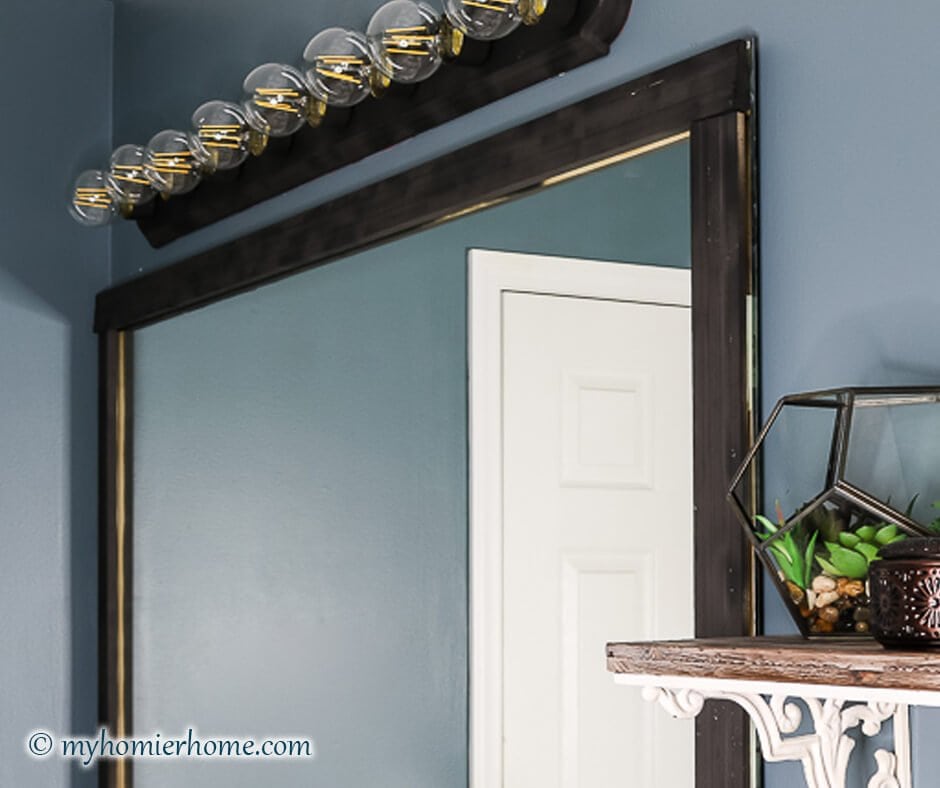 HOW TO SPRAY PAINT THE UGLY LIGHT FIXTURE IN YOUR BATHROOM
This is one of my favorite transformations of 2021.
Our guest bathroom was pretty lack luster and I knew I wanted to do an entire overhaul.
The only problem is there was no room in the budget for a full on bathroom makeover.
Enter the $100 room challenge.
As part of the $100 room challenge, your goal is to redecorate an entire room for $100 or less.
One of the projects in this guest bathroom makeover was this ugly light fixture.
Check out how I easily transformed it into something way more appealing to the eye.

(click on any of the images to shop the products)
Number 9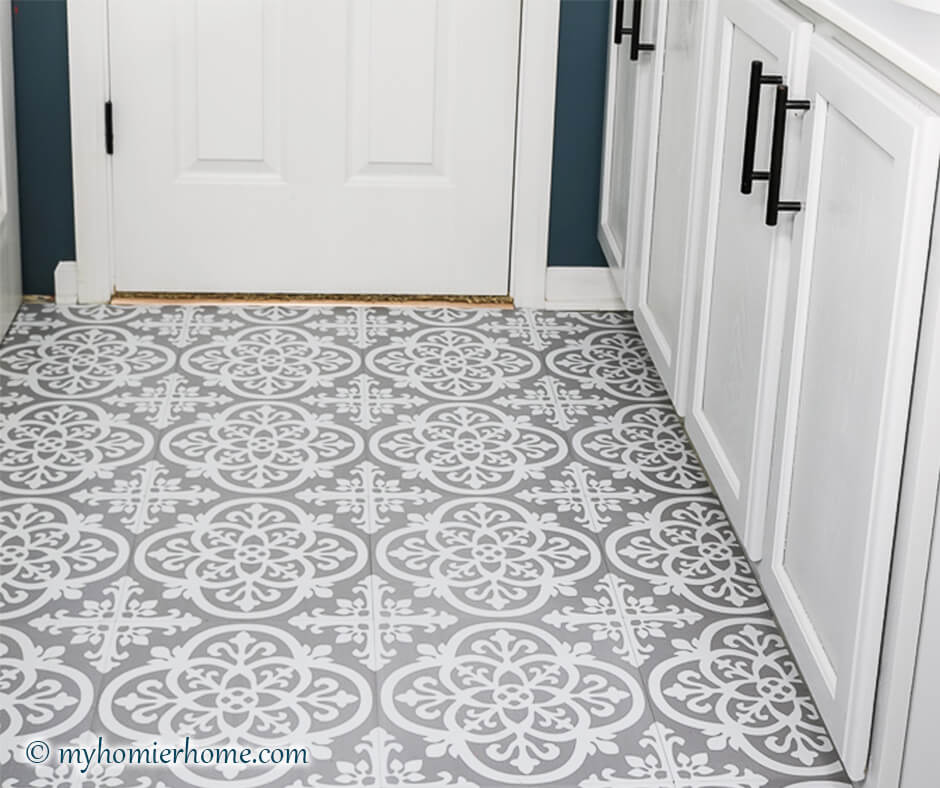 HOW TO INSTALL PEEL AND STICK TILE OVER LINOLEUM
One of the other projects I tackled in the $100 room challenge was the floor.
The laminate flooring left much to be desired, so I found these peel and stick tiles and transformed it right over the old floor!
It was super easy and gave such a wow factor to this room.
Check out how I installed the peel and stick tile over linoleum.

(click on any of the images to shop the products)
Number 8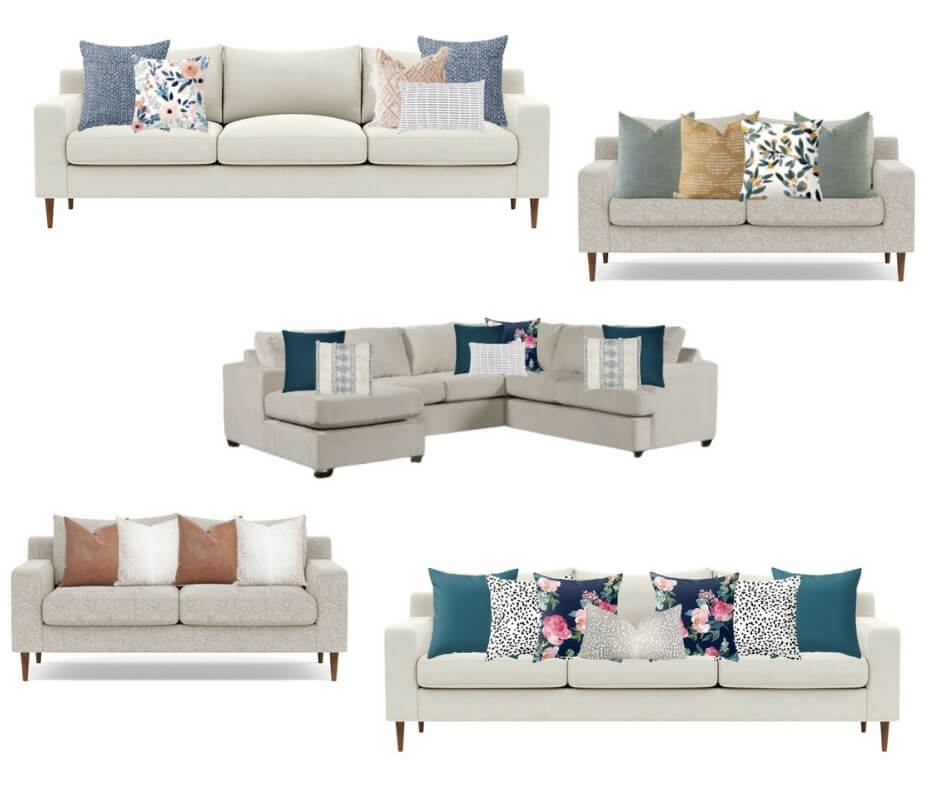 THE ULTIMATE GUIDE TO THROW PILLOW SIZES & ARRANGEMENTS FOR THE COUCH
Our number 8 spot is a post I had on my writing list for a long time.
With so many possibilities for couch throw pillows, I wanted to put together the ultimate list so you could save it to refer to whenever you needed.
Heck. I still refer to this post when I'm updating my couch pillow game.
Definitely worthy of a top ten slot.

(click on any of the images to shop the products)
Number 7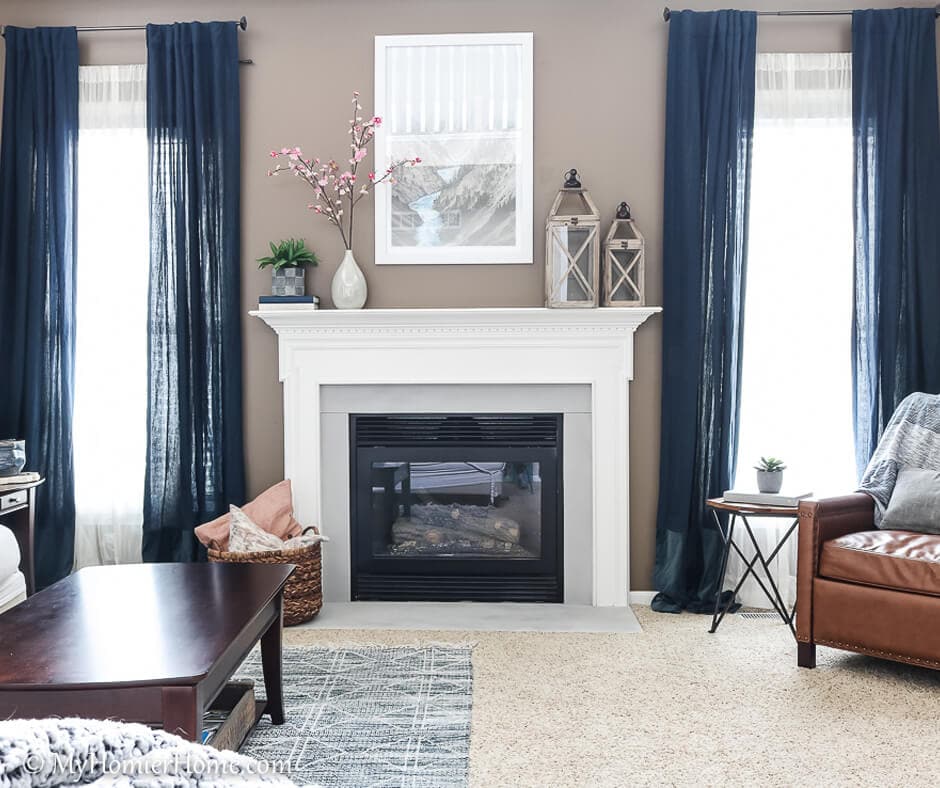 HOW TO SPRAY PAINT THE FIREPLACE SURROUND
Speaking of amazing transformations for little to no money, this one takes the cake.
You'll have to click over to the fireplace before photos to see how big of a transformation this really was, but this is by far one of my favorite DIYs of 2021.
The fireplace surround was so dated, but with a little spray paint… BAM! It fits the rest of my house without a multi-thousand dollar endeavor.
Check out all my tips on how to spray paint the fireplace surround.

(click on any of the images to shop the products)
Number 6
HOW TO ORGANIZE KITCHEN CABINETS
Now this post originally aired in 2019, but I did a little updating mid-2021 and it is going strong as still one of the most popular posts on My Homier Home.
Most likely because it has super practical tips and actually transformed how my kitchen cabinets look and more importantly, how they function.
Use these tips to finally feel like your kitchen cabinets work for you instead of creating more work for you.

(click on any of the images to shop the products)
Number 5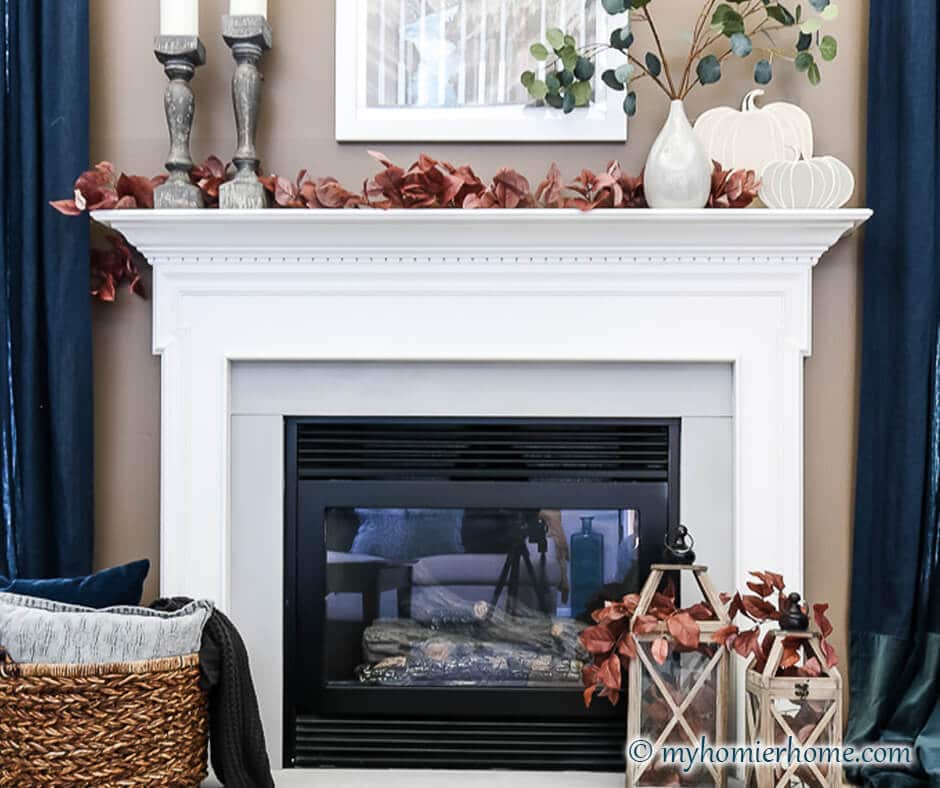 TIPS FOR DECORATING YOUR FALL FIREPLACE & MANTEL
Who doesn't love fall??
It's my favorite season, but up until a couple years ago, I had not even attempted a full on fall decorating extravaganza.
Why it took me so long, I'll never know, but coming in at number 5, my tips for decorating your fall fireplace and mantel are still one of my reader's top favorites.

(click on any of the images to shop the products)
Number 4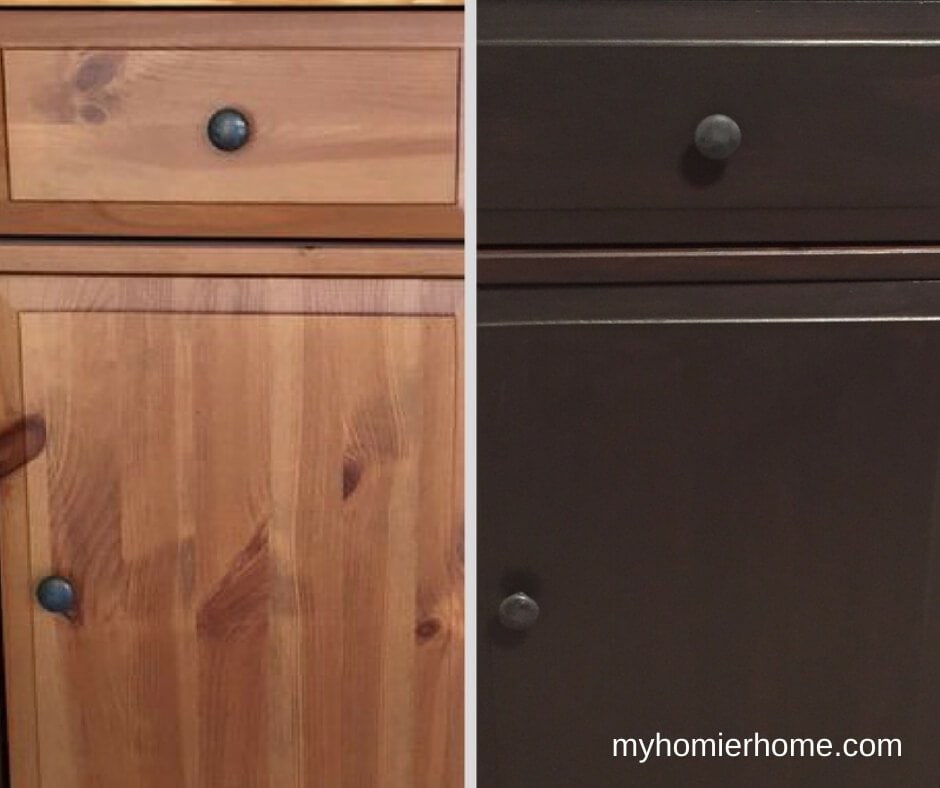 HOW TO PAINT IKEA FURNITURE THE RIGHT WAY | DOS AND DON'TS
The craziest part about this post coming in at number 4 is that I did this DIY project back in 2018!
I had this little nightstand from IKEA since college, but it finally lost its lux when the color scheme didn't seem to fit my style any more.
Rather than discard it, I figured I'd give a try to actually painting this IKEA piece.
It was so worth it and not only is it a reader favorite, but is still holding up nicely.
In fact, it's holding up so good, I actually gifted it to a neighbor who's little girl was in need of one and they love it.
Painting IKEA furniture can be done if you know the do's and don't's.

(click on any of the images to shop the products)
We're back in the guest bathroom for the $100 room challenge I did at the beginning of 2021.
Not that I'm surprised considering the posts leading up to this reveal we're so popular, but the actual guest bathroom reveal takes the number 3 spot.
The best part about this budget bathroom reno is that it is literally holding up like a charm more than a year later.

(click on any of the images to shop the products)
Number 2
HOW TO HANG PEEL AND STICK WALLPAPER THE EASY WAY
Popping in at number 2 is my tried-and-true peel and stick wallpaper tutorial.
Not only does this closet continue to look amazing, but I just did the same thing in the new baby's nursery closet!
Because of all the wired shelves that riddled these closets, I need something that saved me time and effort without making me fill every single ginormous hole in the wall when it was removed.
Peel and stick wallpaper to the rescue!

(click on any of the images to shop the products)
Drum roll please….
Standing in the top spot as my most read post of 2021 is the spray painted bathroom countertops tutorial!
This is one of the projects from the $100 room challenge as well and continues to hold the top spot month over month.
I would HIGHLY recommend giving this a shot if you do not have the budget to update bathroom countertops, but want something that looks clean and doesn't scratch.
After all this time, I am STILL in love with these spray painted countertops.

(click on any of the images to shop the products)
Which post is your favorite?
Want to look back even further? Check out the best posts of 2020 and the best posts of 2019.