Modern Vintage Fall Home Tour
Get inspired to decorate your home for fall.
Raise your hand if you love decorating for Fall? Me too!!
What's totally weird is that it took me five years to finally get my Fall home in order. Let me tell you… It feels soooo good!
I want to share with you today my Fall home tour in hopes to give you some ideas for Fall decorating in your home. It'll be so worth it!
You can also find my Spring home tour here and Christmas home tour here.
My Fall-Inspired Color Palette
This year, I'm loving the classic Fall colors, so I chose to add a deep rust, forest green, and mustard color to my normal navy and gray palette.
Fall Inspiration By Room
When decorating for the seasons, I find it easier to name the areas I'm going to switch out. For instance, I switch out as many areas of the living room as I can, such as the couches, console table, shelves, mantel, and end tables.
I also change seasonal decor on the entry way table, kitchen table and wall planters, bathroom shelves, and the front porch.
If you're just starting out, I would choose a few key areas to focus on before diving into all the places. Let me take you on the tour!
Living Room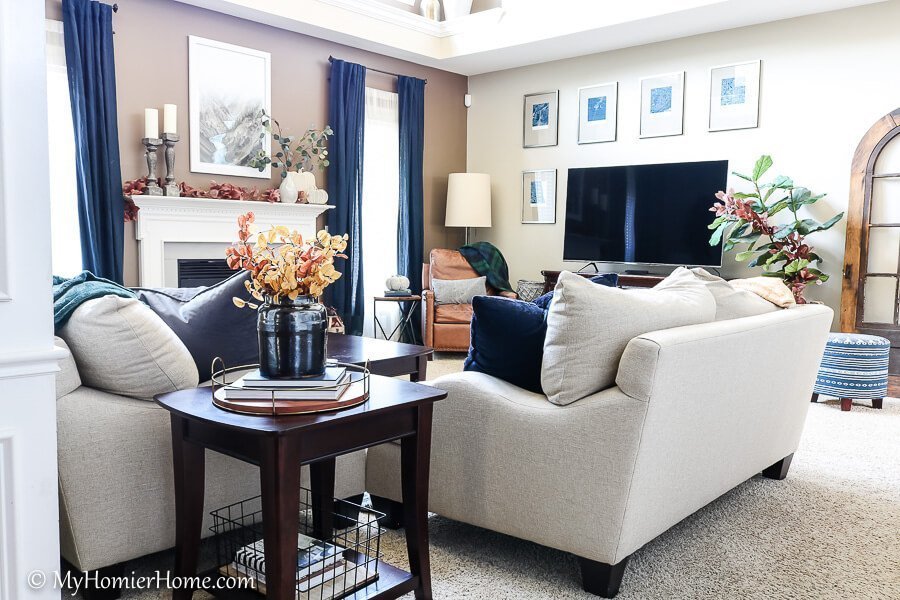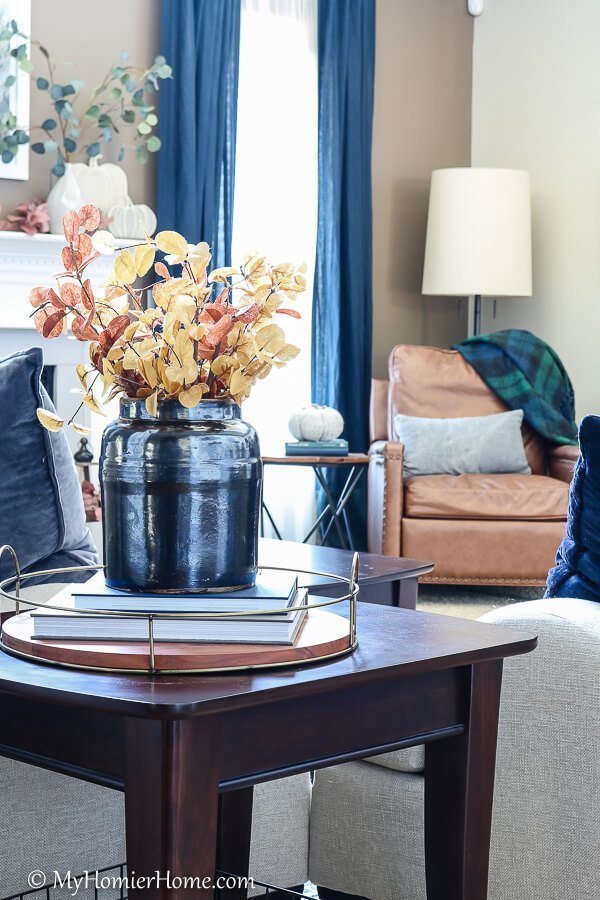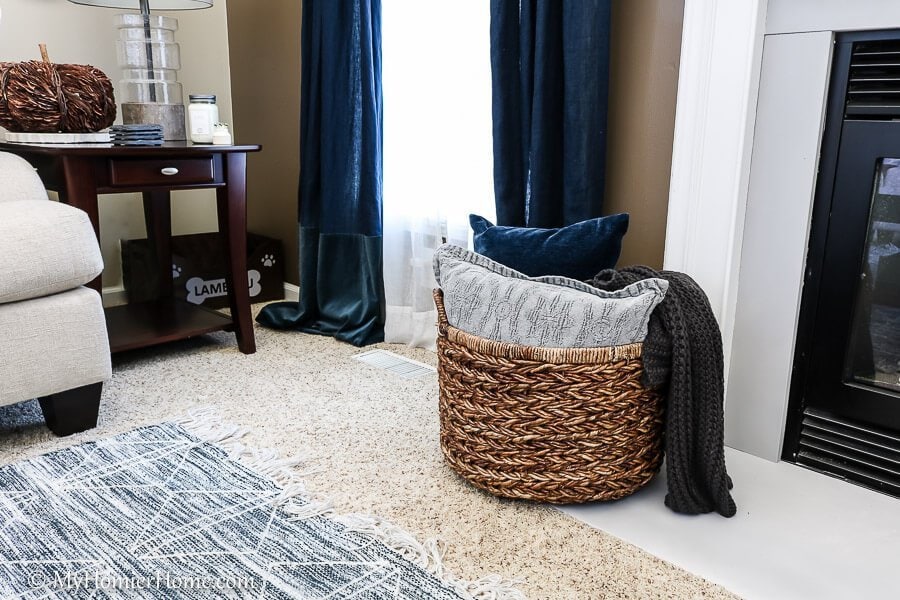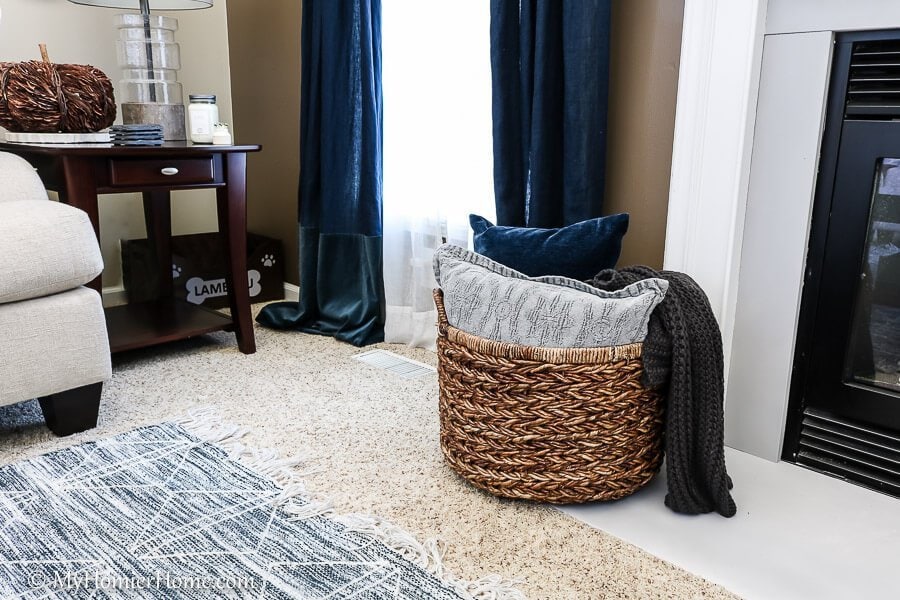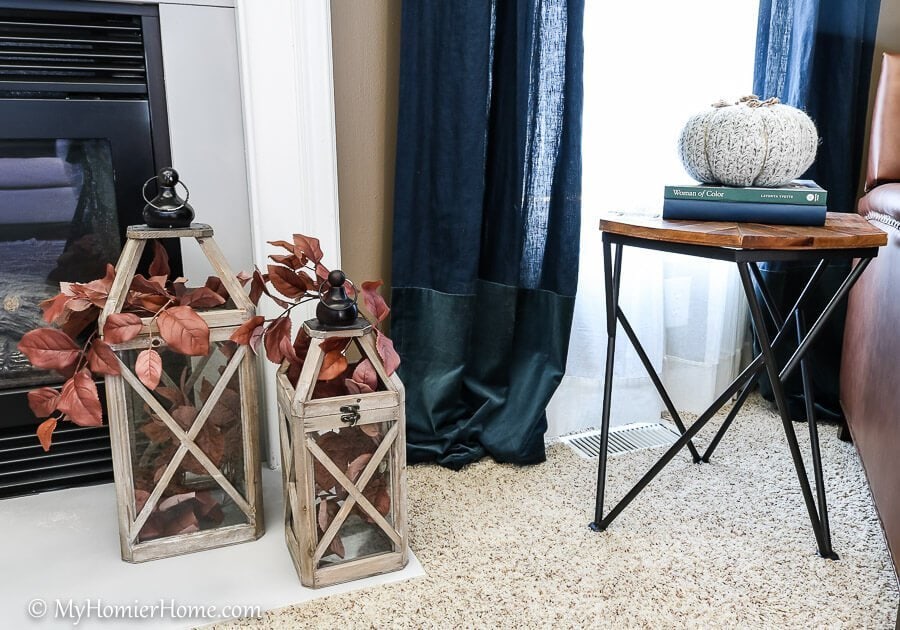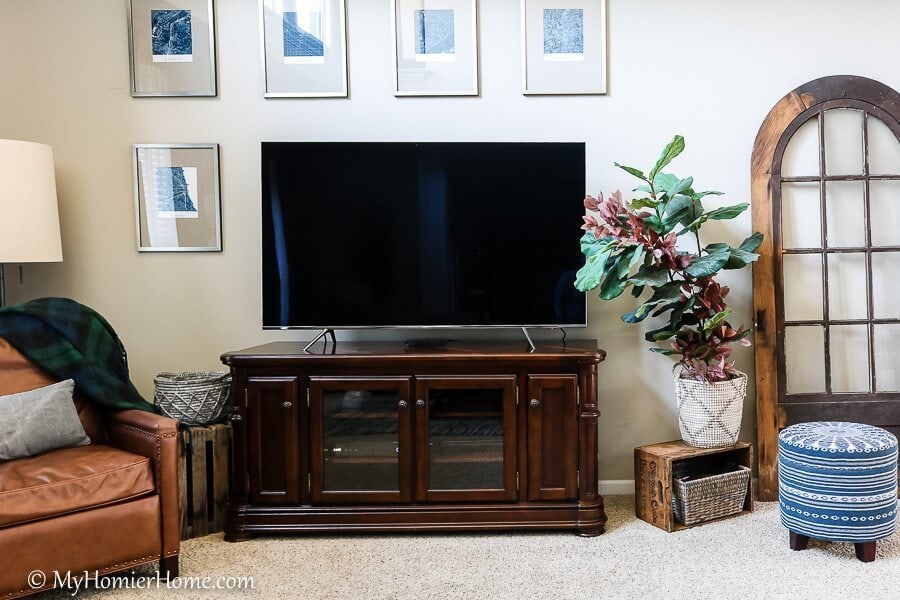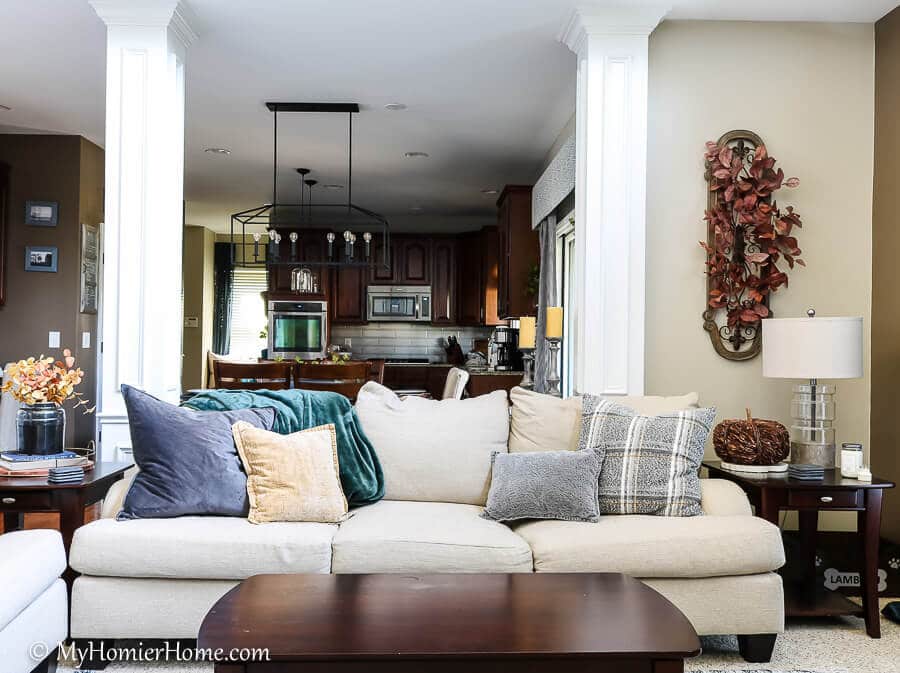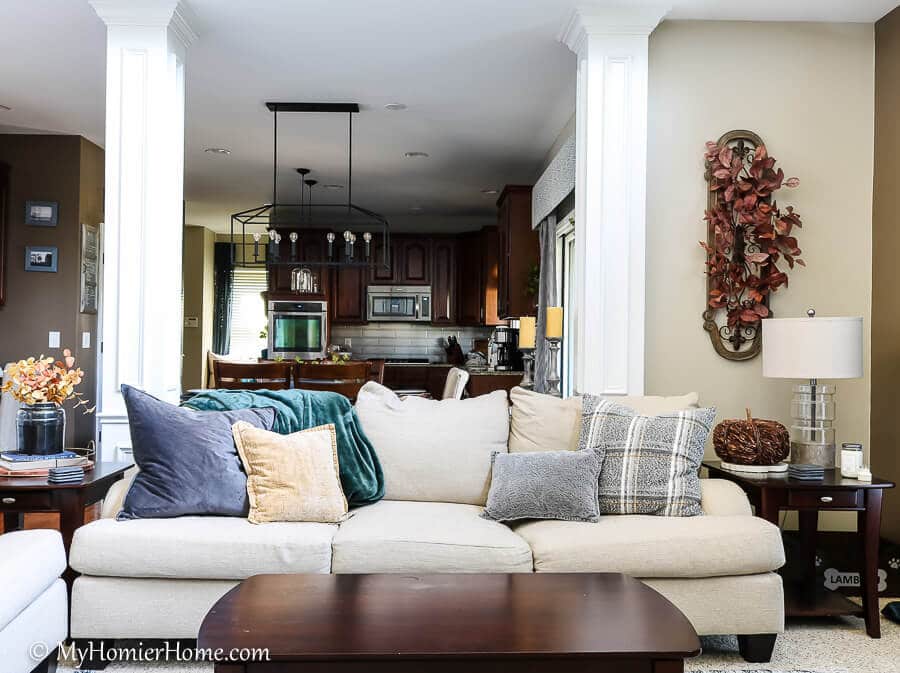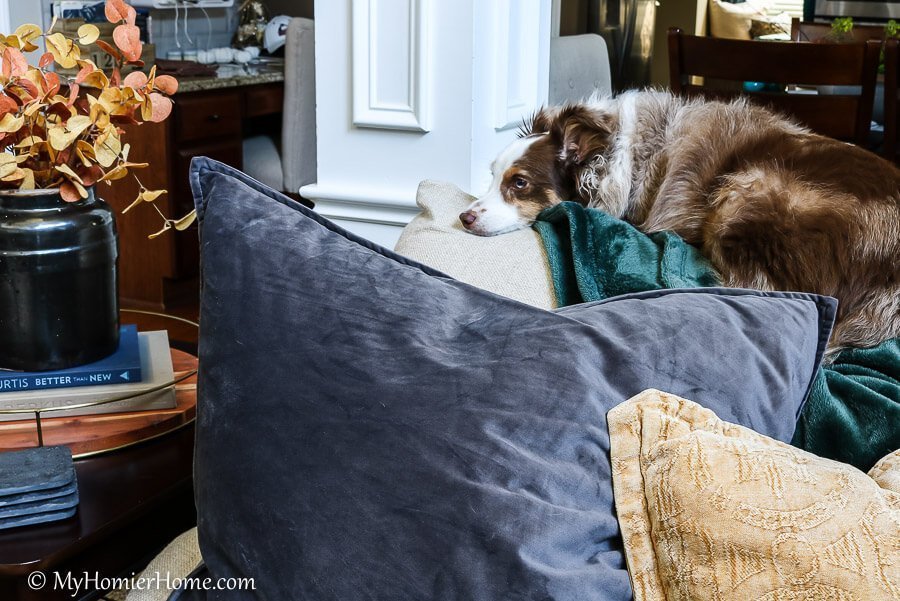 Kitchen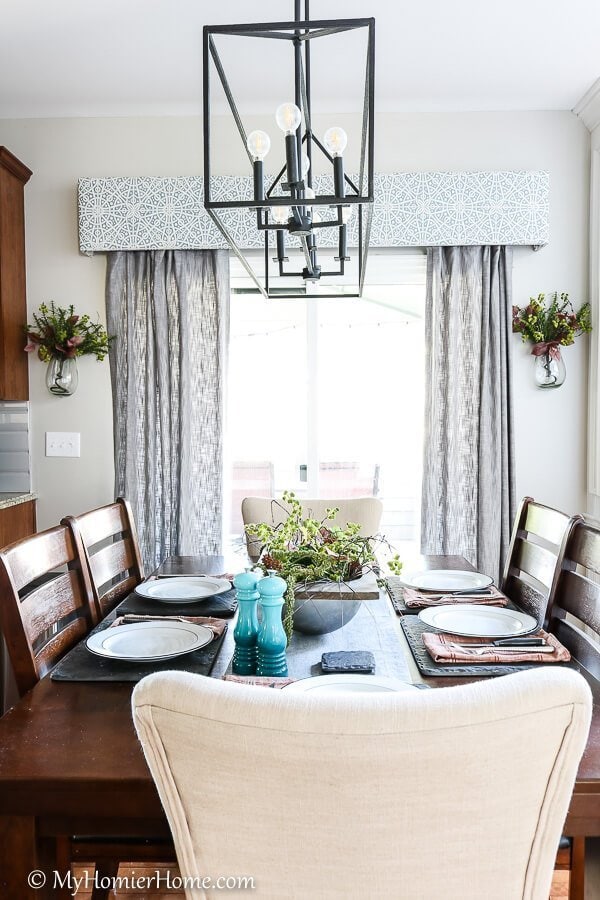 Entry Way
Bathroom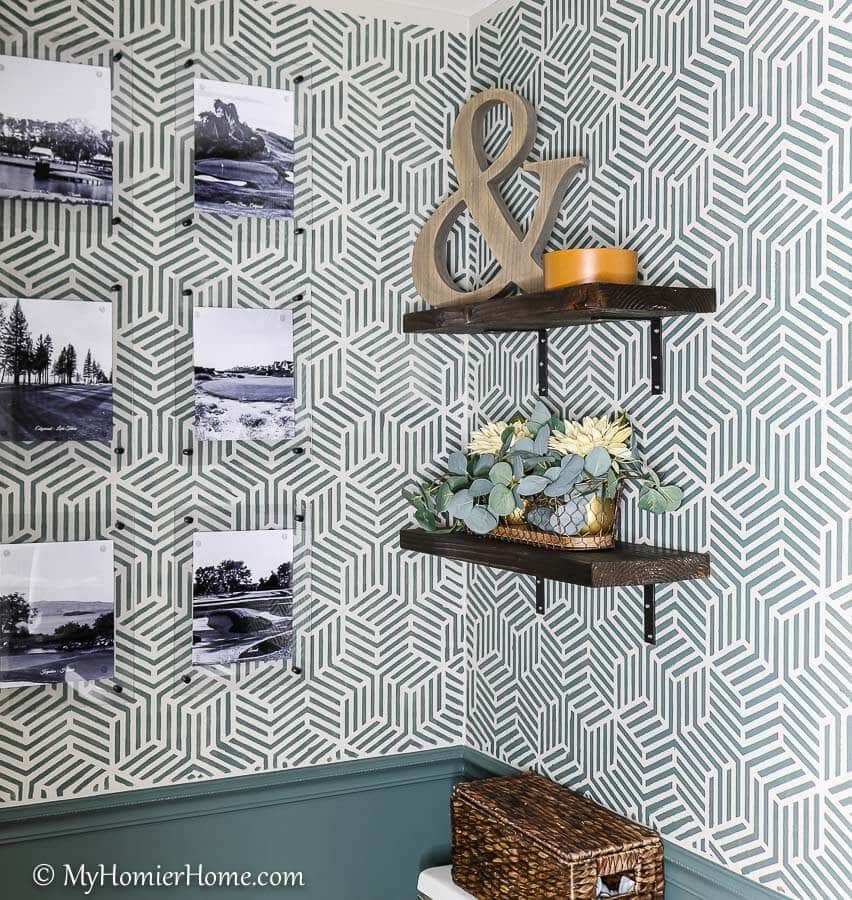 Front Porch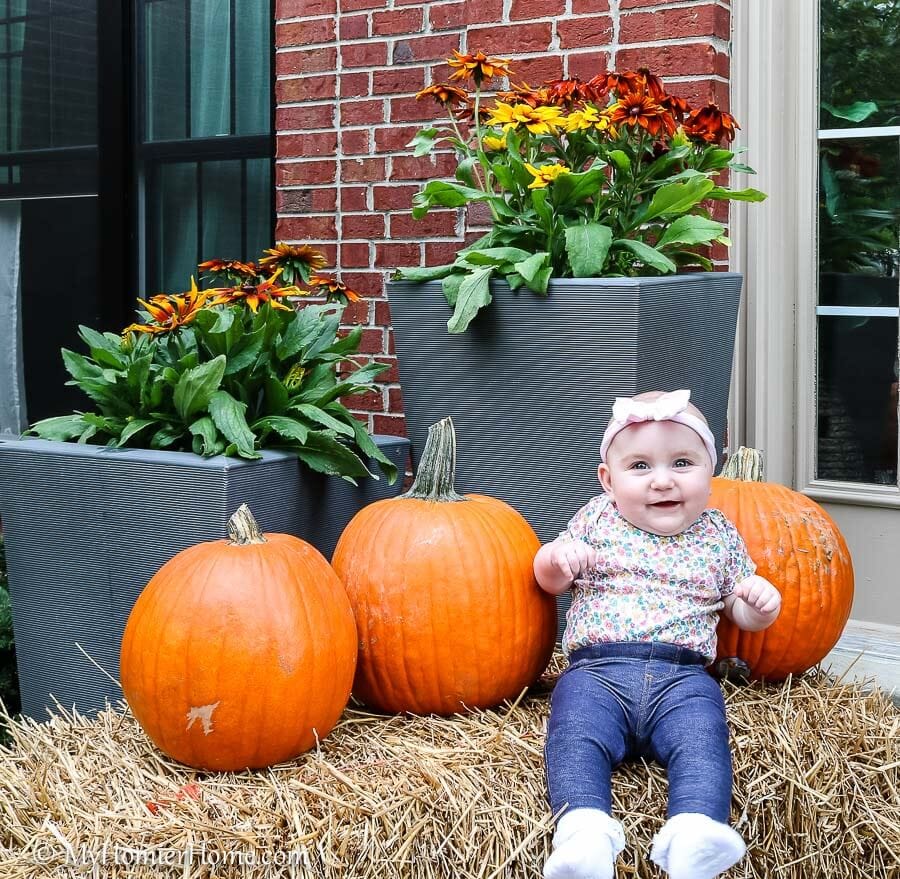 You'll have to wait until next week for the full Fall front porch reveal, but what's better than a cute baby in some pumpkins while you wait!
Shop My Fall Home
Disclaimer: This post does include affiliate links for your convenience. This is at NO additional cost to you, but earns me a small commission. To read more, check out our disclosure policy.
Inspo is no fun without the change to grab the items for yourself, right? Click any picture below to purchase any of the fall items in my home. If you can't find a link to something you love, comment at the end of this post and I'll find it for you!

Other posts you might like…