Best of My Homier Home 2019 – A Year in Review
A new year to reflect on what we've accomplished and where we plan to go next. Check out my round-up of the best of My Homier Home in 2019 to gather inspiration for your next home project.
Happy New Year!
This is my favorite time of year where there are fresh beginnings, you get to look back at what you have accomplished, and set goals for the coming year.
This was a big year for us because after four years of struggle with three miscarriages and a failed IVF, we are blessed to have a baby girl arriving April 2020.
The last couple months have been consumed by a lot of napping, baby preparation, and reevaluating my priorities, but I am happy to say with many new beginnings on the horizon, I am ready for 2020 and can't wait to share it all with you!
Before moving on to all my 2020 plans, I wanted to take a second and look back on the past year at My Homier Home.
So today, you will find a recap of all the rooms I completed this year as well as my most popular posts to help inspire your 2020 home improvement goals.
Let's reflect!
Disclaimer: This post does include affiliate links for your convenience. This is at NO additional cost to you but earns me a small commission. To read more, check out our disclosure policy. As an Amazon associate, I earn from qualifying purchases.
My Homier Home 2019 Completed Rooms
Kitchen Makeover
Our kitchen used to be an outdated mess.
You can find the full before and after photos of the kitchen makeover here.
After using my Home Harmony Planning Toolkit, I identified that my biggest pain point in our home was the kitchen.
The home harmony system is something I use every year to keep me focused and clear on my home's priorities.
Because the kitchen was at the top of the list, one of my first projects of 2019 was to finish updating lighting, add a backsplash, reorganize the cabinets, and get the decor just right.
Check out the full transformation here.
After completing this project, this is still one of my favorite rooms to spend time in. 
Home Office/Craft Room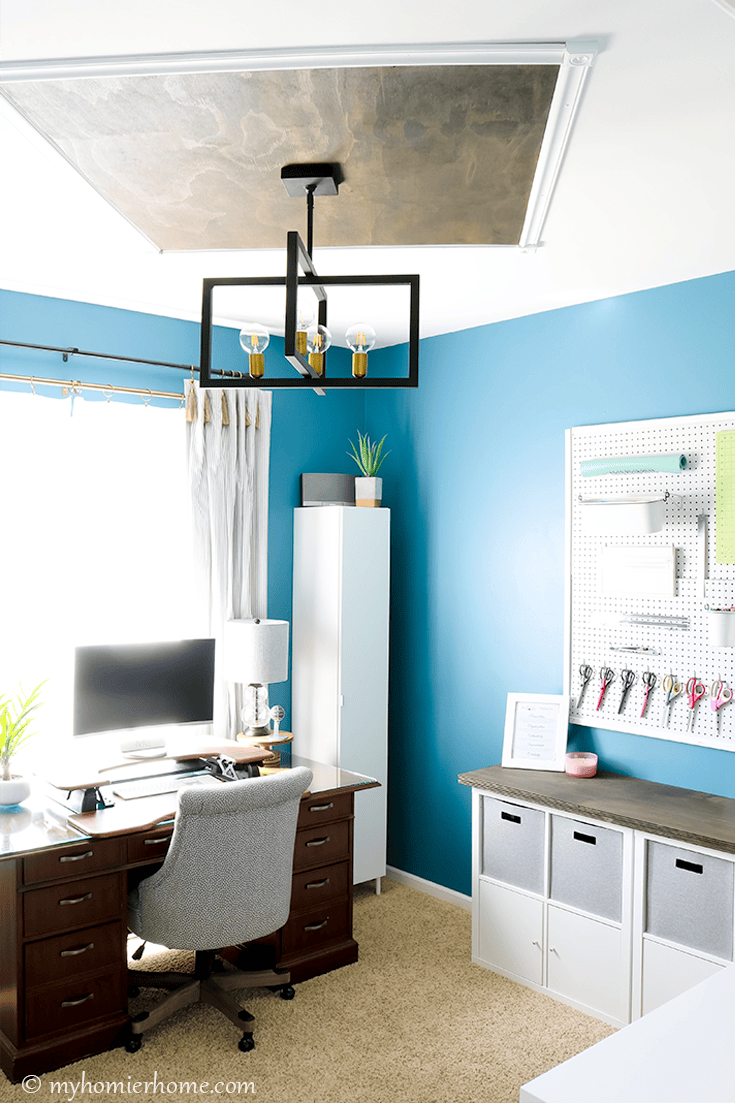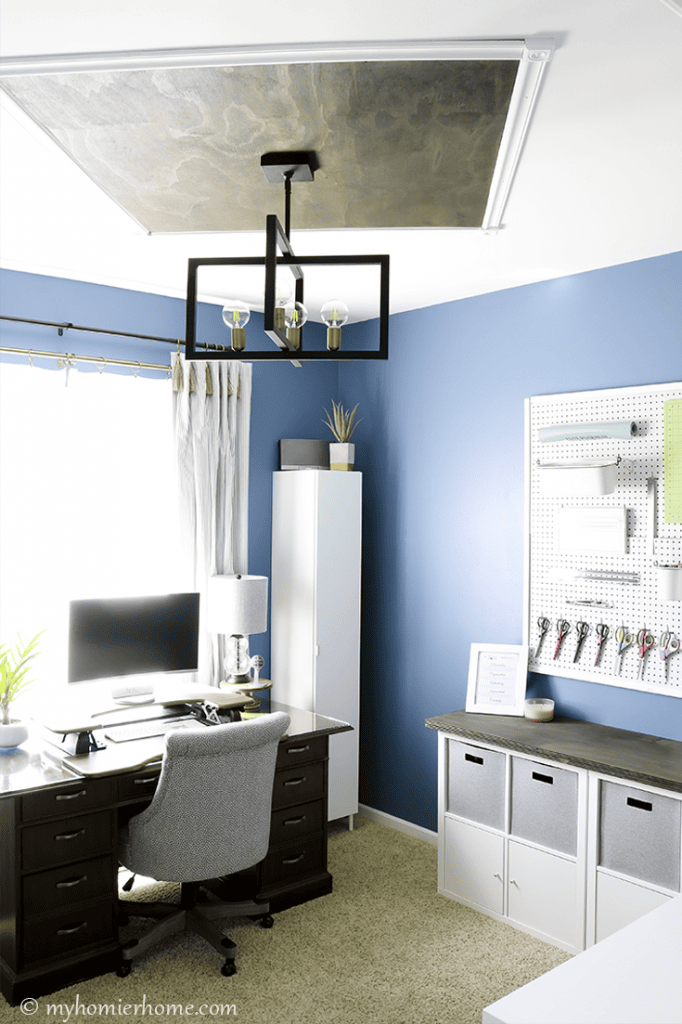 My second biggest pain point was my home office, which also doubles as my craft room.
I still like this room, but there are two changes I would still like to make.
One, I would like to make space for my husband to work in there and two, I would like to move my standing desk apparatus to the corner, so I can have a full desk for planning and such.
Other than that, the storage and amount of functions this room houses are amazing. 
Check out the home office meets craft room transformation here.
Back Entryway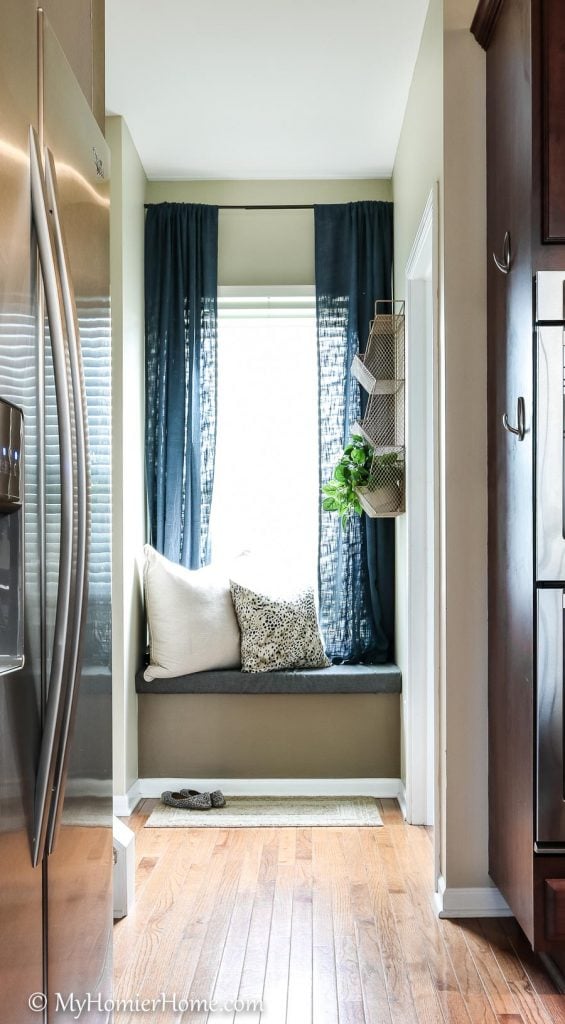 The back entryway was not a huge overhaul because there really is not a lot of room, but I did finally get the decor and look the way I wanted.
Since so many people come through our garage and the fixes were quick, this ranked third on my list of projects this past year.
Check out all the before and after goodness of the small entryway here.
Front Entryway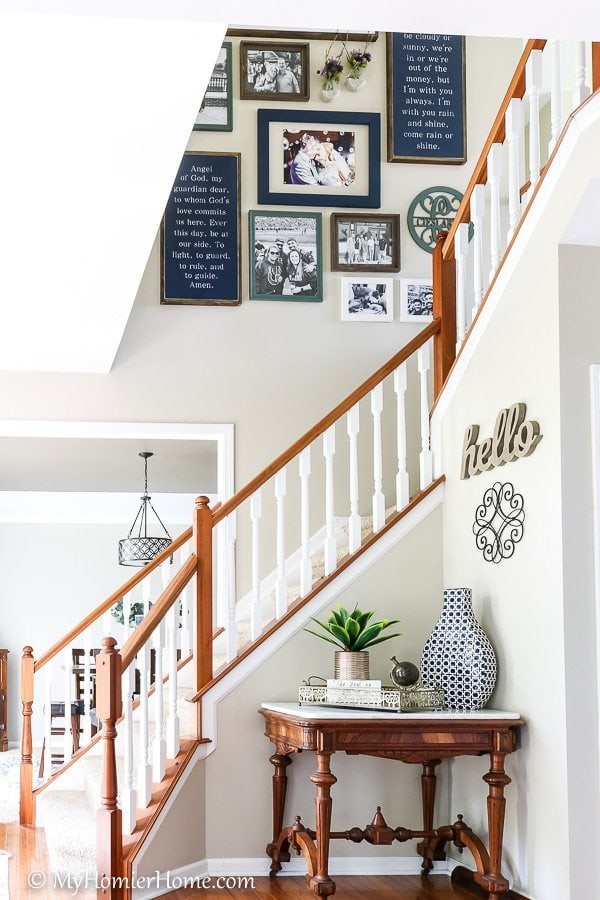 In the beginning of 2019 I prioritized the above projects, but the front entry had been something I wanted to tackle for a long time.
We had a great grand staircase with nothing on the staircase walls and a lot of slap-stuff-on-the-walls decor in the actual entry.
I had been procrastinating because I knew it was going to take some thought to get the gallery wall the way I wanted and have this open area feel warm and inviting.
However, once I put my head down and got to it, it all came together.
All the details of this transformation can be found in this before and after.
Small bathroom/Powder Room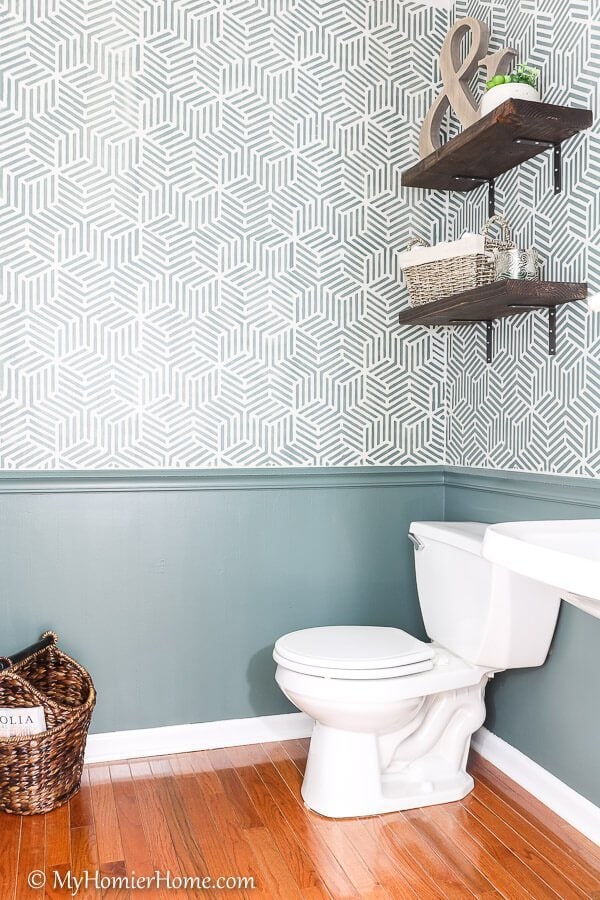 Oh the powder room… how I had long neglected you.
Basically, at this time of the year, I was out of money for projects.
I had done so much as you can gather from the above projects, but the powder room was the last guest-used space that I was really not proud of at all.
With a mindset of anything is possible, I found a $100 room challenge to participate in.
Even though I was battling insane tiredness while creating this baby human over here, I forged on!
Sounds so dramatic, but this was a labor of love and determination… and I am now so proud to show off the before and afters here.
Bonus Room
Last, but not least, with the new baby arriving, my husband and I were mapping out how are lives would change.
The talk of the bonus room came up as a place we were most likely going to spend a lot of time in during the first year or so with the new baby.
So, when the One Room Challenge came around again in October, my last big project of the year commenced.
We now have a living room for guests and a perfect place to house all the toys with a built-in reading nook… and the big TV is cool too.
Check out the before and afters of the bonus room makeover here.
Most Popular Posts
In addition to these room makeovers, I completed some fun DIY projects as well as organizational projects and I was even on a podcast sharing my tips on how I stay focused and organized as I work through my home projects.
All in all, 2019 treated us very well in terms of creating a home we are proud of and allowing us to introduce our new addition coming soon.
I've got a few areas of our home left to complete before baby comes as part of my 2020 nesting checklist, but I'll share more of what you can look forward to in next week's post.
Before I go, here are the top 10 readers-selected posts from this past year.
I hope you enjoy!
Until next time, cheers to the new year!