5 Tips for Hosting Overnight House Guests for the Holidays
These tips for hosting overnight house guests will help make your holiday extravaganza run smoothly and be way more fun.
Hosting overnight house guests can be as fun as a sleepover when you were a kid or dreadfully overwhelming.
The tips I'm sharing with you today will help move you in the direction of the fun side of hosting overnight house guests based on many years of experience.
Ever since we moved states, we have had a lot of overnight house guests. We even host Christmas every year for at least three families.
Granted I really like my in-laws, but the reason we always have a great time is because we do as much as much prep as we possibly can and then focus on keeping it simple during their stay.
So today, I'm sharing with you my unaltered truth on how to make hosting overnight house guests super fun for everyone.
Disclaimer: This post does include affiliate links for your convenience. This is at NO additional cost to you but earns me a small commission. To read more, check out our disclosure policy. As an Amazon associate, I earn from qualifying purchases.
Create a welcoming guest room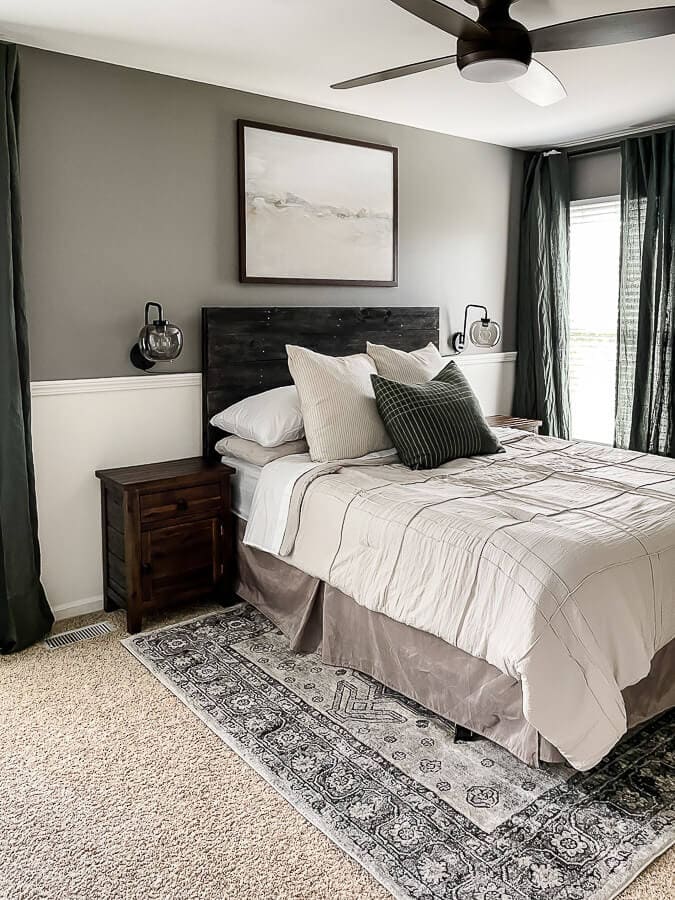 First things first, you want to create a welcoming guest room.
This is their home away from home for the time they are staying with you, so you want to make sure it's as cozy and accommodating as possible.
This includes fresh linens, blackout curtains, luggage racks, and plug accessibility to name a few.
You can read my full list of how to create a great experience for overnight guests to make sure your guest quarters are in tip-top shape before your guests arrive.
Think like a hotel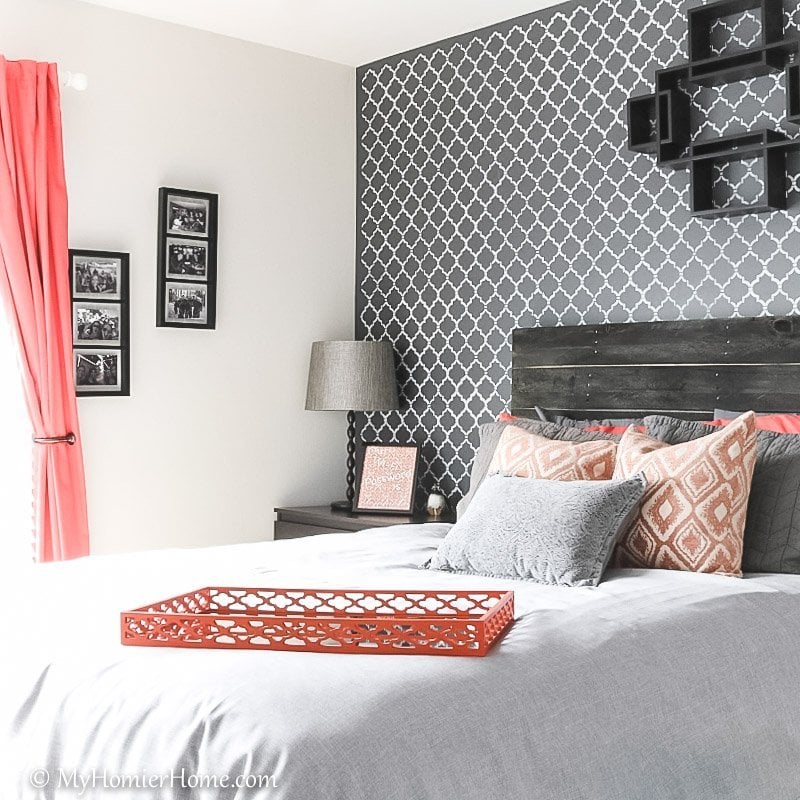 Having a bunch of extra bodies in the house definitely has its advantages.
Your house is alive with your favorite people.
You get to soak up quality time at all hours.
And you get more time to relax rather than rush around trying to do and see all the things.
However, it also obviously has some drawbacks.
Extra laundry.
Extra dishes.
Stress of trying to make sure everyone is taken care of.
My tip here in order to thwart some of the drawbacks is to have a plan… shocking I know.
Not just any plan though, consider things as if you were staying in a hotel yourself.
Usually you want extra towels, toiletries for when you forget something, snacks, and the wifi password at your fingertips.
So in your plan, include a system for guests to deposit their dirty towels and grab new ones if they need.
Your best bet is to have a laundry basket in the guest bathroom or in the guest bedroom for ease.
Some guests will reuse their towels, but others will want a new towel every shower, so have extras on hand where guests can easily snag one without having to bother you.
It's also a good idea to have some guest toiletries on hand and easy to grab too.
When it comes to snacks, I like to keep a basket of snacks and some extra water bottles in the upstairs fridge in our bonus room.
If you don't have a fridge near your guest bedroom, create a cute little basket like they do in hotels to put in your guest bedroom.
I also keep a little coffee station available in case they get up before I do and want a cup o' joe.
As for dishes, just remember that you'll have to spend 20-30 minutes after each meal cleaning up and running the dishwasher to make sure you don't get backed up and run out of dish ware.
No secret there, just mentally prepare yourself for some quality time with your sink each day.
And don't forget to keep it easy. Get the essentials setup for your peeps and then don't stress – guests will always let you know if there is something they need.
If you did forget something in your prep, make note of it for next time somewhere safe.

Bring the festive elements in
One of the most fun things to do to make hosting overnight house guests fun for the holidays is to decorate the guest bedroom.
Bringing the festive vibes into their sleeping quarters will definitely make their mood brighten every day.
If you don't have a ton of room for a full on tree, consider a skinny Christmas tree or even a half tree!

The half tree is what I went with for our guest bedroom this year since there isn't a ton of extra space and I absolutely love it!
We still have a few more holiday finishing touches to add to the guest bedroom, but if you can snag a fun pre-lit Christmas tree for the room, that will definitely upgrade the festive vibes.
Gather some of their favorite things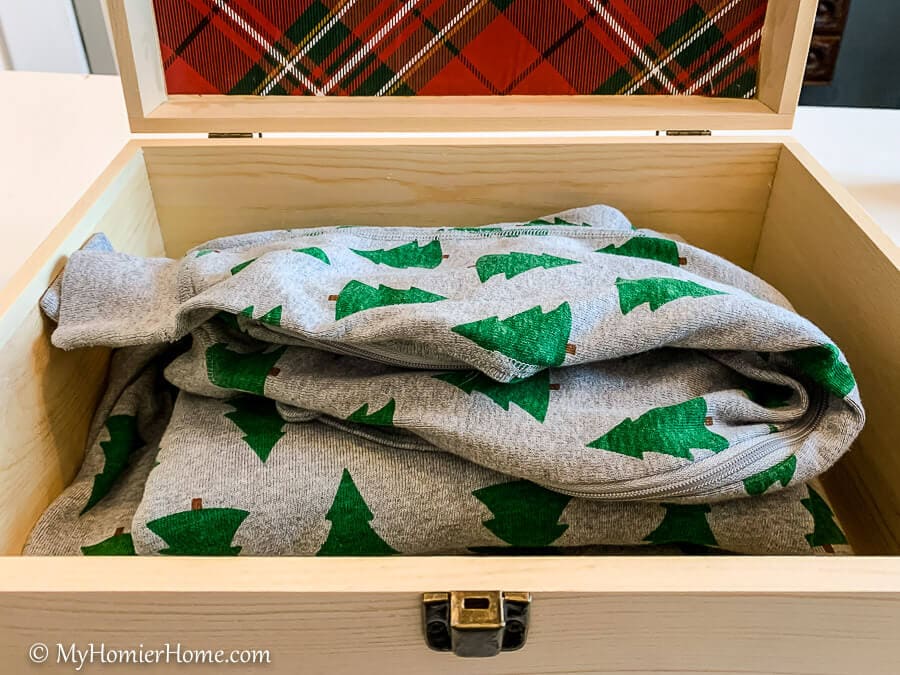 There is always an element of personalization that goes with each different set of house guests.
For instance, my mother-in-law is always cold.
So, I keep some cozy blankets specifically for her throughout the house so she can be comfortable.
For my BFF, she loves flavored creamer with her coffee.
So one of the personalization things I add to my list is to make sure to have some on hand.
For the holidays, if you do a Christmas Eve box like we do, consider including your guests in the festivities.
Our Christmas Eve box usually includes some snacks and drinks for each individual, a movie recommendation, and, of course, family pajamas.
It would be a nice touch to have a few of those things ready for your guests too!
All in all, you just want to make sure you have at least one something special ready for each overnight guest, so they feel comfortable during their stay.

Relax and enjoy!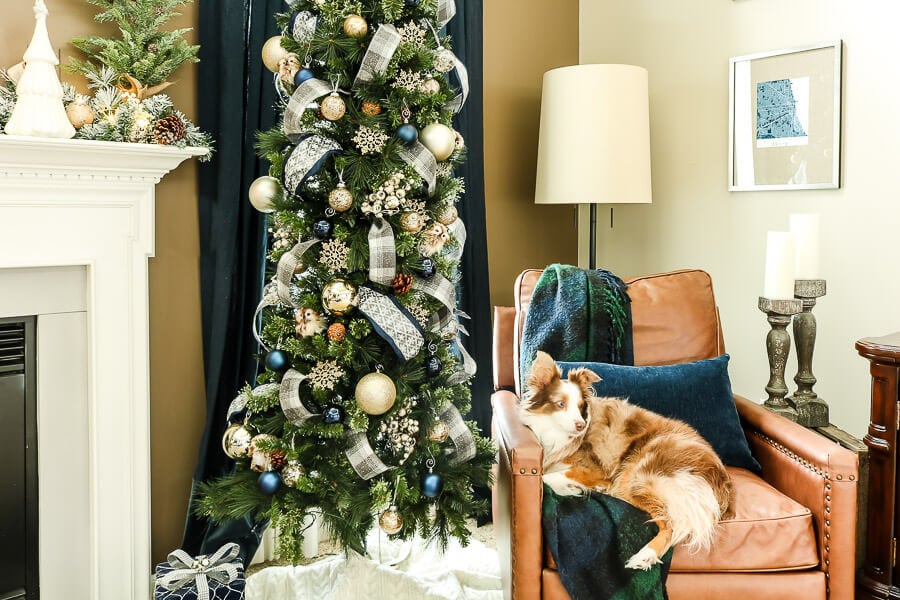 Last, but not least, don't forget to actually relax and enjoy yourself once your guests arrive.
If you think through my tips above beforehand, you'll be able to jump right in to quality time when your guests arrive.
And, if your guests are staying for multiple days, don't forget to ask for a little help throughout the day.
If your guests are like mine, they'll be asking what they can do to help.
Rather than saying you're all good and doing it all yourself, have a little list in your head of simple things they could help with.
Some things I usually keep on deck are helping gather or dry the dishes, emptying the garbage can, and/or helping the little ones clean up.
Whatever you feel comfortable with is totally fine and I promise your guests will feel glad they were able to help you since your hotel experience is totally on point.
What would you add to this list? Drop a comment below and let me know!