How I Plan My Christmas Home Decor | Part 2
Creating a master decorating plan for Christmas will ensure you create the best Christmas home. Today I'll teach you how I plan my Christmas home decor for maximum merriment.
Welcome back!
If you missed part 1 on how to decorate your home for Christmas, check out that post too for practical tips and tricks to narrowing your focus.
Today, I'll be going one step further and talking about how I create a master plan for decorating my home for Christmas.
If you're looking for access to all the best tools to help you relieve the stress of holiday preparation, the Christmas Prep Library is for you!!
Today's post is just a small glimpse into what's included in the library and will also provide you with checklists and worksheets to help you navigate through all my tips and tricks for holiday prep.
Let's get started!

Disclaimer: This post does include affiliate links for your convenience. This is at NO additional cost to you but earns me a small commission. To read more, check out our disclosure policy. As an Amazon associate, I earn from qualifying purchases.
Home Assessment
Before getting started, doing a quick home assessment will make sure you don't inadvertently purchase things you don't need.
If you decorated this home for the holidays before, look back at past pictures to see what you liked and what you want to change.
If you have never decorated this home for the holidays or don't have pictures to review, walk through the main rooms you plan to decorate and take notes of the areas you will decorate (i.e. where the tree will go, console table decor, mantel, vignettes, etc.)
You can check out the Seasonal Decorating Timeline for more ideas, too.
Decorating Stash Assessment
If you have items you've used in the past, take them out to survey.
Some items you'll most definitely use, but if there are items you either didn't use or items you bought after Christmas last year, decide whether or not they are worthy of keeping.
You'll also want to make note of items you know you are missing.
If you do this early enough, you may be able to sell some of those items before the season begins.
My trick is when I'm all done decorating in November, I put all the decor I didn't use in a garbage bag in the storage closet.
The next year, if I can't remember what's in it and I didn't get it out the year before, I sell or donate it.
Create a Budget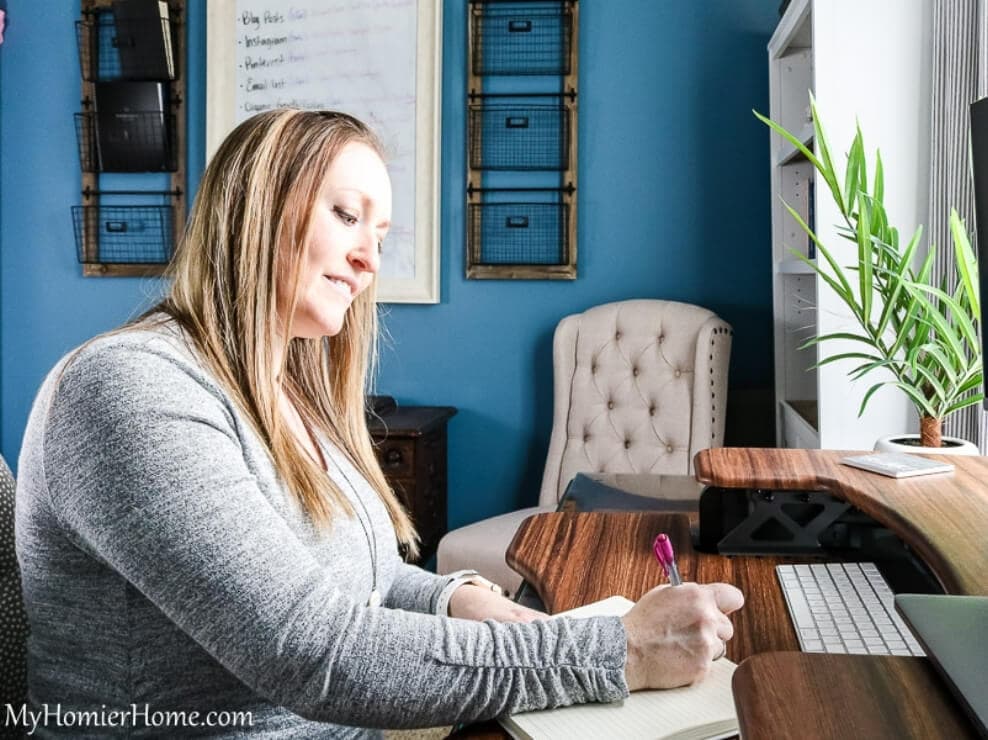 It's always good to set a decorating budget, so you can determine if certain items are worth it or not.
Usually I try to stick to set aside a couple hundred dollars just in case I find something of my dreams.
However, yours may be more or less depending on where you are in years of decorating your home.
If you're unsure exactly how much to put on your budget, save this step for after you've completed the research phase below.
Determine Your Priorities
Think about what rooms you want to decorate and in what order.
You can see some of the things I would recommend in part one of this series.
If you aren't sure where your focus should be, it becomes a lot more difficult to know where to invest those dollars.

Choose a Holiday Color Scheme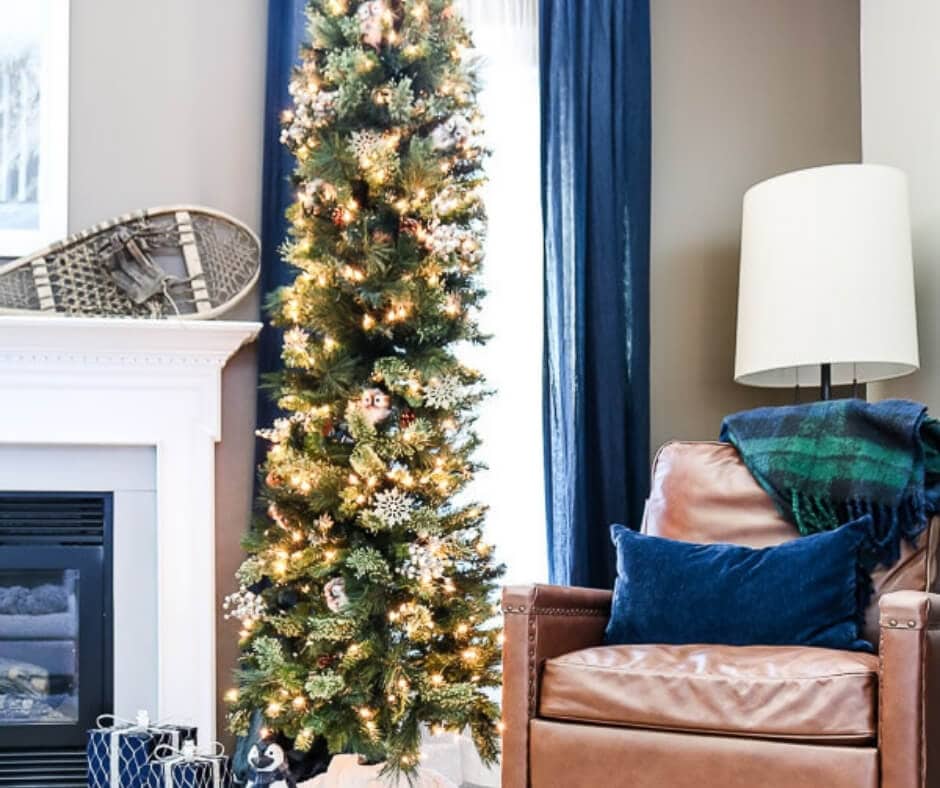 There's no rule stating you have to go with the traditional red and green for your Christmas decor.
Think outside the box and get creative with what will work with the decor you already have.
You can get more ideas in the Christmas Color Scheme Ideas guide.
Create a Space Plan
Creating a space plan doesn't have to be something techy or difficult.
Simply, you want to take into consideration the space you have to work with.
When creating a space plan for what furniture will need to move to accommodate a tree or other vignettes you want to create, you'll want to know how much space you have to work with.
Take measurements for the length, width, and height available.
Don't forget to consider moving or removing furniture to gain more space.
I do this in certain areas of my home, like the living room, to remove the cluttered look.
Do your Research
Before I go out shopping fully equipped with the info from the previous steps, I go online to check which stores I think will have what I want and how much I may need to spend.
I start by doing a google search of what I'm after. You can use the shopping tab to peruse different online stores.
If you waited to do your budget until this step, make note of your favorite items and their price to see how they fit in your budget.
Getting an idea of what's out there and how much it costs is a great way to make sure stay focused once you go out shopping.
Make a Mood Board (Optional)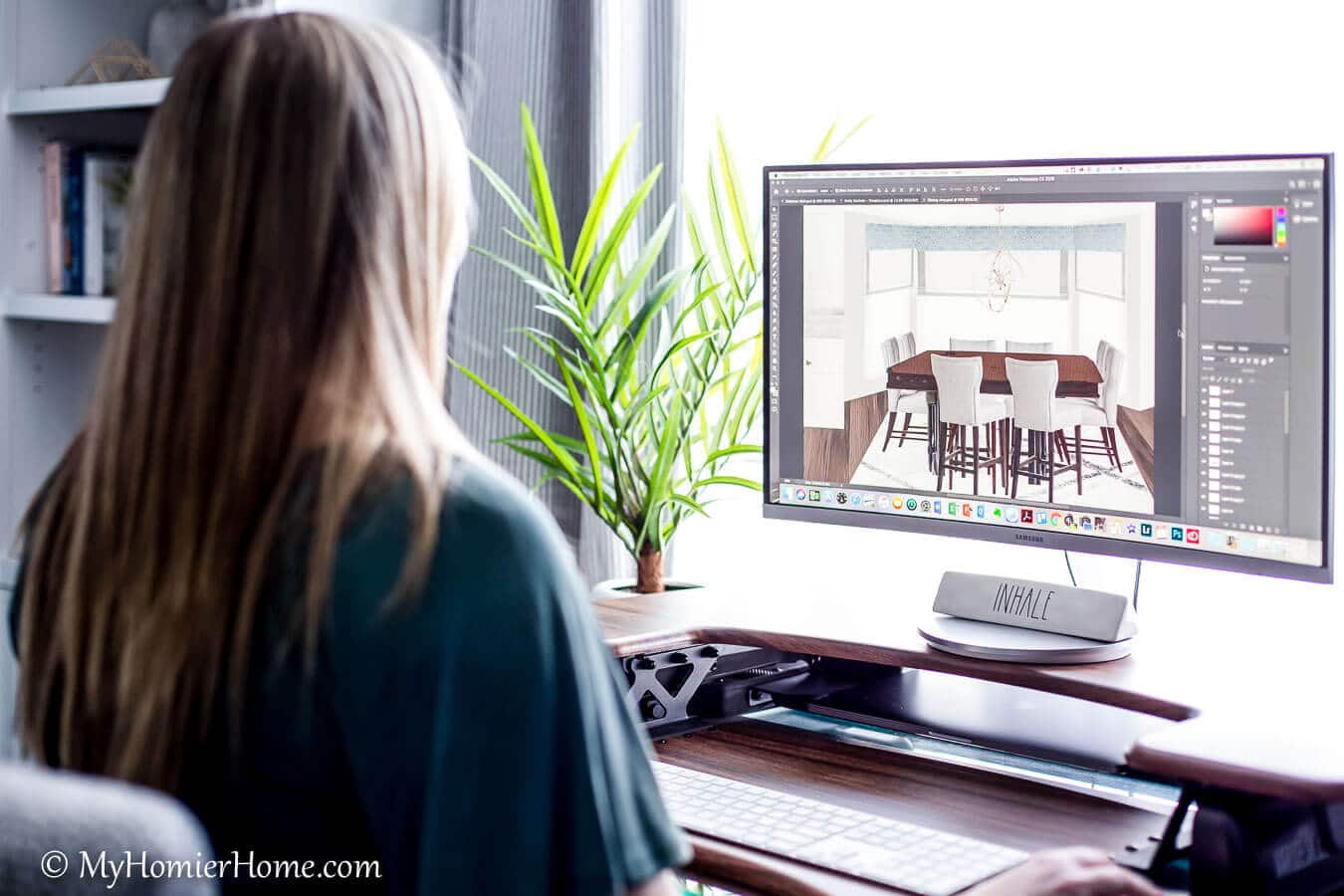 If you're still having trouble visualizing your ideas, make a mood board.
This doesn't have to be anything fancy.
You could just take screenshots of products you like and add them to a Google doc or Microsoft Word doc to see them all in the same view.
If you're looking for something a bit more focused, you can check out my post on how to create a mood board.

Make a Gift Wrapping Plan (Optional)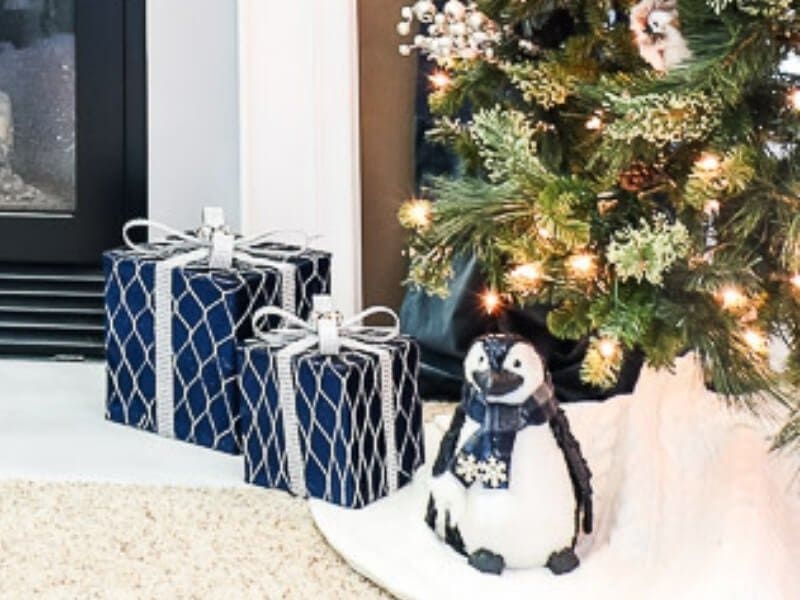 While we are in the midst of creating our master plan, consider how you want the gifts to look under the tree.
Consider what color scheme you want for your presents and how it fits in with your overall color scheme as well as what type of paper (i.e. brown paper, decorative holiday prints, playful prints).
And don't forget the embellishments!
Choose the type of ribbon and bow to complement your paper and what kind of gift tags you want to use this year.
Go Shopping!
And now for the most fun part… it's time to go shopping!
Now that you are fully armed with all the details you need to make your decorating adventure a success, go snag all those great items you've been eyeing.
You can check out all my favorite Christmas decorating finds here.