Let me guess… you're just a wee-bit overwhelmed by the amount of decorating decisions there are to make… or better yet how much information is out there to consume.
Back when I was just getting started, trying to create a cohesive home was like the struggle of the century.
I spent countless hours buying and returning, buying and returning just to feel completely defeated.
I mean just look at the amount of phases I went through back in the beginning of my decorating journey with the living room mantel wall alone…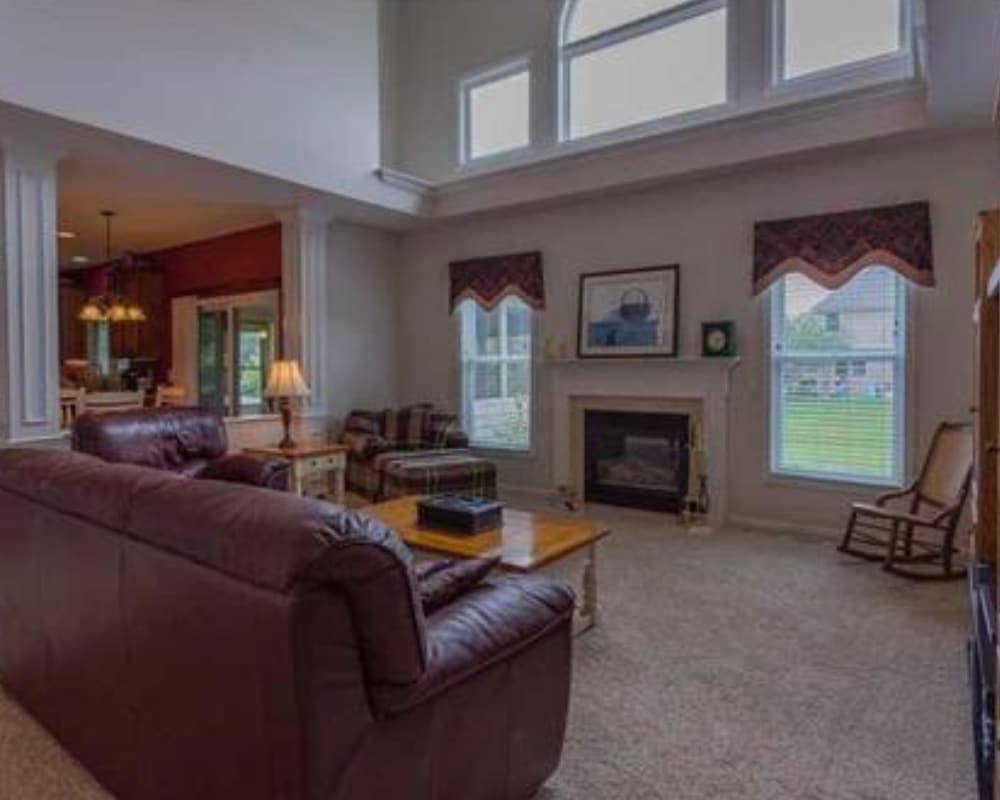 The hardest part, besides going through a bunch of trial and error, was that I felt embarrassed to invite people in.
At our previous home, we hosted family and friends all the time, but here I was totally mortified by how dysfunctional and down-right boring my home looked.
I desperately wanted to make our home the go-to-spot again without it weighing on my mind so much.
Once I finally had enough and got focused, I spent countless hours researching and wading through all the decorating info (so much info) so that I could create my own system that I could use over and over again with each room.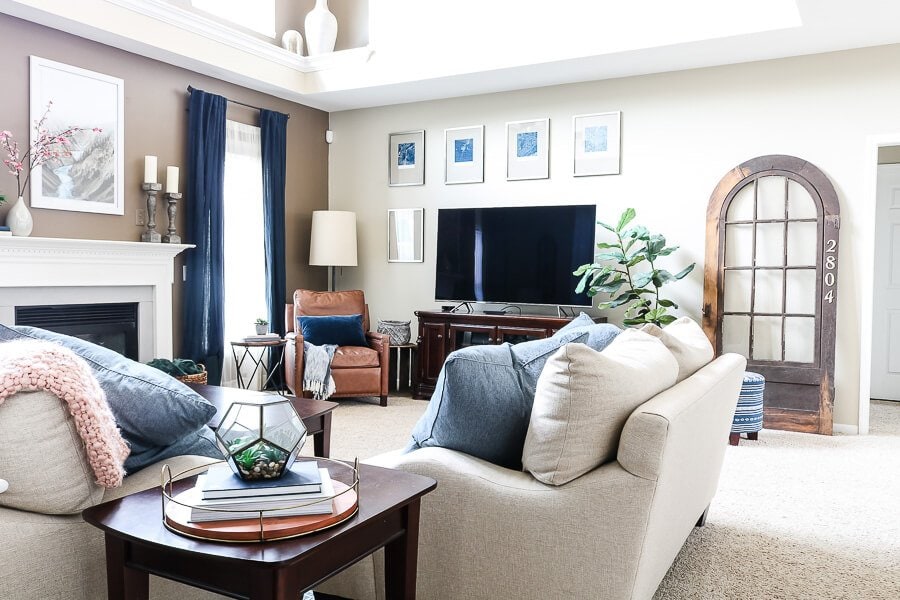 After applying what I learned first to my office (as a tester since I could close the door) and then to the laundry room and, after gaining some confidence, to the living room (shown above), I had finally nailed down my process.
I've been continuing to hone this process over the last seven years and I can't wait to share it with you, so you can skip all that trial and error I went through and get right to doing the right things in the right order to start loving your space now.
If you're ready to get C.O.N.F.I.D.E.N.T., grab the Cohesive Home Quick Start checklist to learn what exactly the C.O.N.F.I.D.E.N.T. method is and how you can start using it in your home today.
I'll walk you through what to do in each of the four phases of the decorating process using my C.O.N.F.I.D.E.N.T. method, from dream to plan to do to done.
So the only question left is…
Are you ready to get C.O.N.F.I.D.E.N.T.?
You've waited long enough.
Become the confident DIY decorator I know you can be and grab the quick start checklist below.
Already have the quick-start checklist?
Head to my shop of products for more C.O.N.F.I.D.E.N.T. decorating resources.