When to Decorate for Each Season: A Seasonal Decorating Timeline
Wondering when to decorate for each season? Follow these general rules of thumb to keep your home fully festive all year round plus a look into exactly what I do holiday to holiday and season to season.
Is it really too early to decorate for Christmas?
The age old debate of waiting until after Thanksgiving or taking your time filling your home with Christmas joy.
But when is it really appropriate to switch your decor each season?
You'll find out in this post!
General Rule of Thumb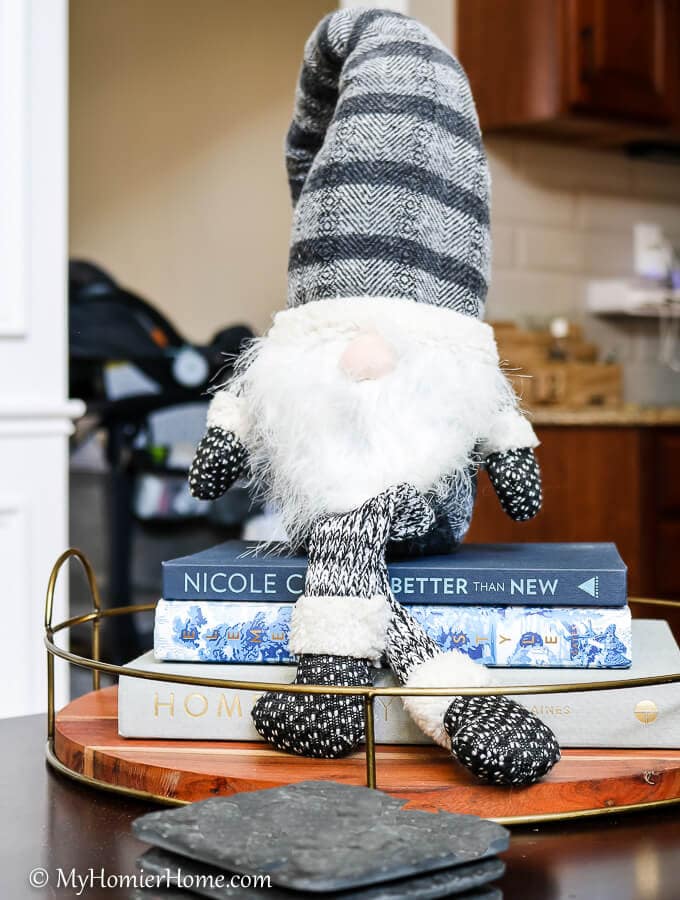 There are two types of date specific decorating… seasonal decorating and holiday decorating.
As a general rule of thumb for seasonal decor for Spring/Summer, Fall, Winter, switch the decor when the weather starts to change.
If we're talking about holiday decor, add in your holiday decor about two to four weeks before a holiday.
This depends on the holiday's importance, but is a good place to start.
Timeline by Season/Holiday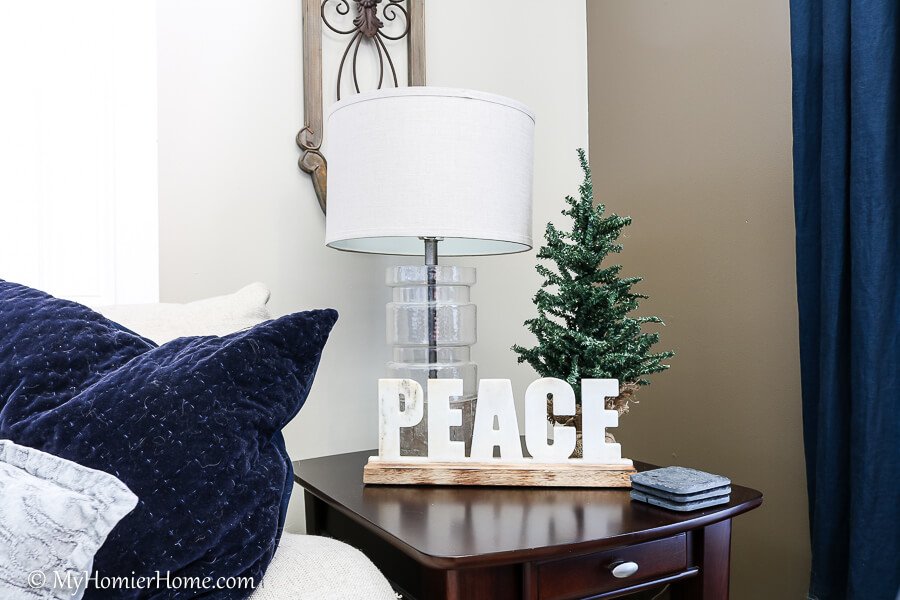 There are a few standard holidays to switch out your home decor for, but know that this is not an exhaustive list. You may have additional items to add to the timeline based on your religion and/or community.
Since it is currently moving towards winter, let's start our timeline at the beginning of the calendar year.
January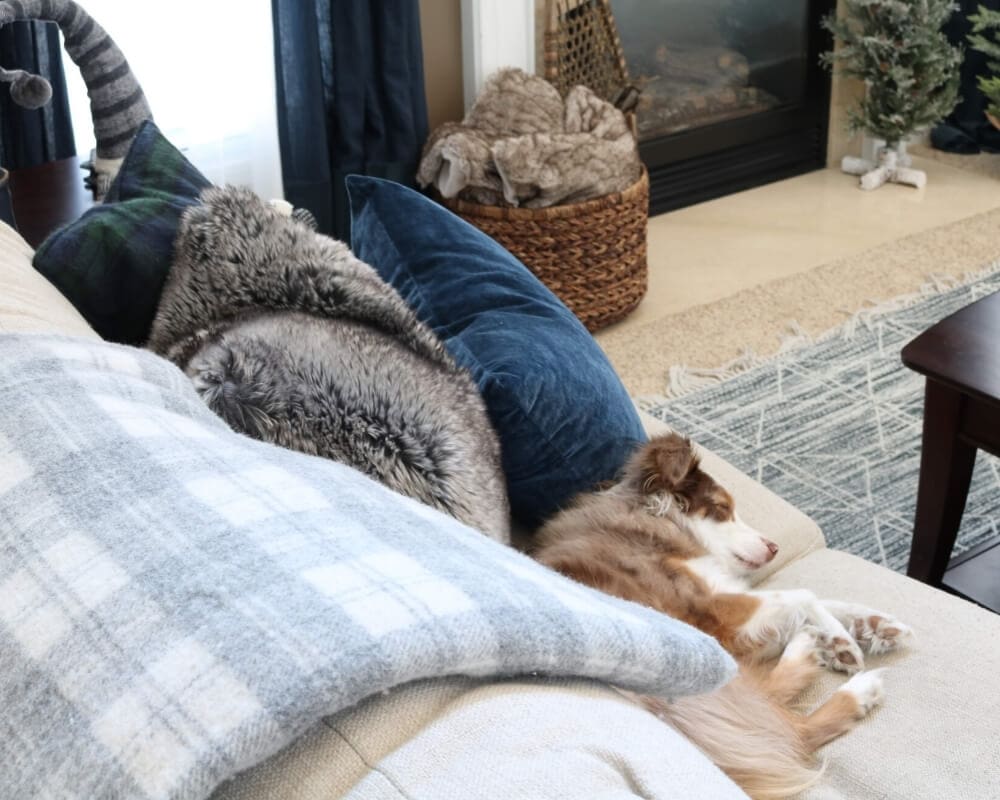 Usually the first week of January is the week where you take down your Christmas decorations, both inside and out.
However, I bet many of us can relate that it ends up quite bare feeling.
This is a great reason to create a winter season decor switch.
When I put Christmas away, I'm really just putting anything away that can only pass for Christmas.
If it can pass for winter wonderland without the Christmas vibes, I'll leave it out.
Then it is just a matter of filling in the blanks.
January through February will typically have a base layer of winter decor.
The last week of January is a great time to add in any Valentine's Day decor.
This is totally an optional holiday to decorate your home for, but a couple weeks of love-focused decorating is a nice way to brighten the dreary winter months.
This would come down the week after Valentine's Day passes.
February
If you are in to celebrating the Irish heritage, the last week of February is a great time to add in any St. Patrick's Day decor.
Shamrocks and the promoting the luck of the Irish is a fun way to jazz up the last bit of winter hanging around.
Just like the previous holiday, the St. Patrick's Day decor would come down the week after St. Patrick's Day passes.
March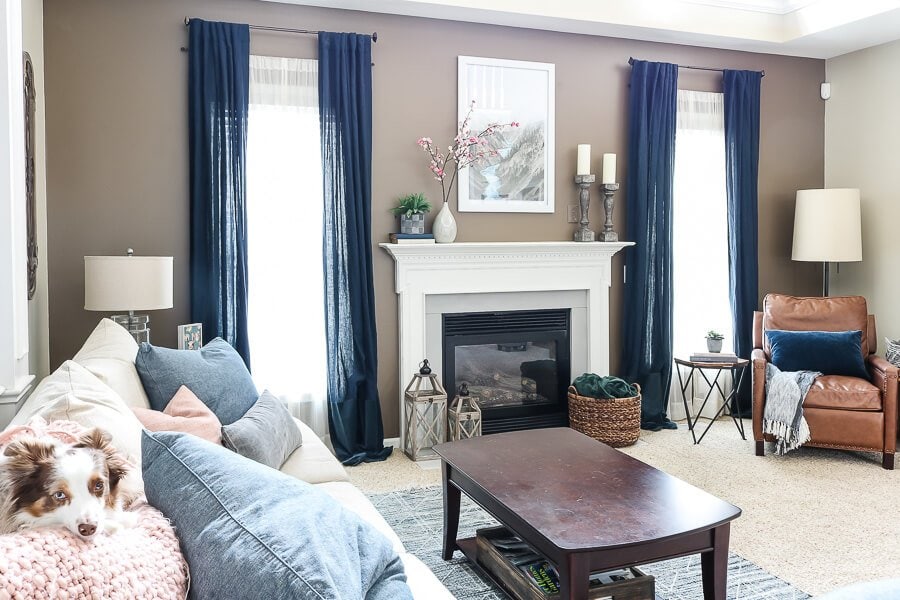 Any where from the beginning of March to about mid-March you can start packing away your winter decor and replacing it with more uplifting spring decorating vibes.
Typically at least the months of March through May have a base layer of Spring decor.
I in fact keep my Spring base layer from March through August.
Depending on when Easter lands on the calendar and if you celebrate Easter, you can usually start breakout out the pastels, bunnies, and Easter eggs 3-4 weeks before Easter Sunday.
June
Another optional switch or addition is to bring in some more pops of bright colors in early June to signal summer is upon us.
Not everyone updates their decor for summer.
In fact, the only update I do for summer decorating is to make sure our back porch is clean and ready to be lived in all summer long.
I sometimes switch out the planters on the front porch too.
The last week of June, I usually add in 4th of July decor to our patio and bathroom shelves.
Then, within a week of 4th of July passing, I'll take it down.
September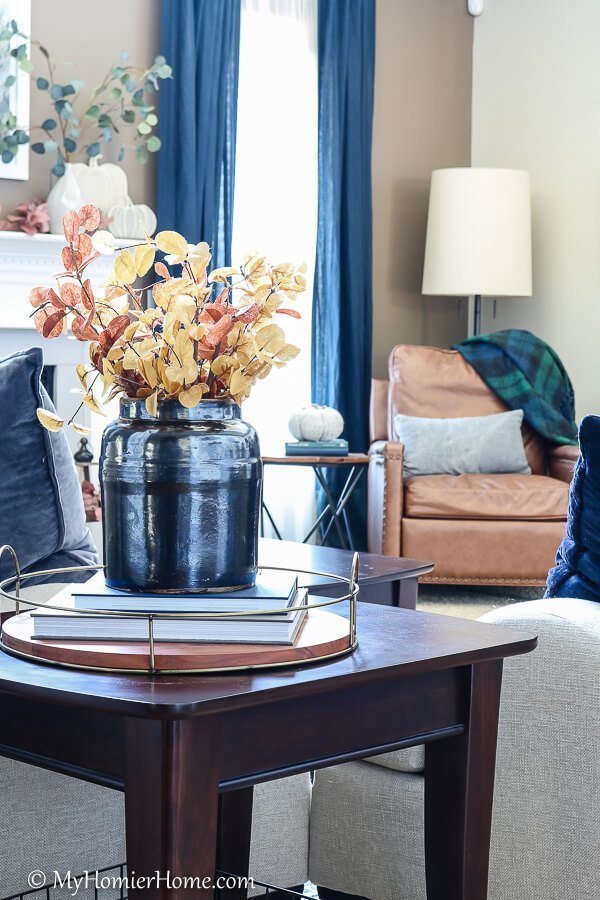 Right around Labor Day or as the weather starts to shift a little before, I'll start to switch my spring decor to my Fall decor.
This usually includes bringing in more yellows, oranges, and hints of greenery to mimic what's happening with the changing leaves.
My Fall decor usually stays the base from September until early November.
October
If you are decorating for Halloween, the first week of October is the perfect time to get your ghoulish characters out in view.
Everything would typically be up by mid-October ready for trick or treaters and the Halloween fun.
November
Once Halloween is over, all the ghoulishness goes back into the storage area.
If you are opting to decorate for Thanksgiving, now would be the time to add your turkeys and what not.
And for the age old question, do you decorate before or after Thanksgiving for Christmas?
This is totally personal preference.
Right around the 16th of November, I get the itch to switch everything over.
That's when all the Fall gets packed away and the winter decor along with the Christmas decorations comes out.
I like to take my time creating a winter wonderland, so I usually put the finishing touches the weekend after Thanksgiving.
For our outdoor lights, those are my husband's responsibility and the weekend after Thanksgiving is his go-time.
Decorating Items to Switch Out Seasonally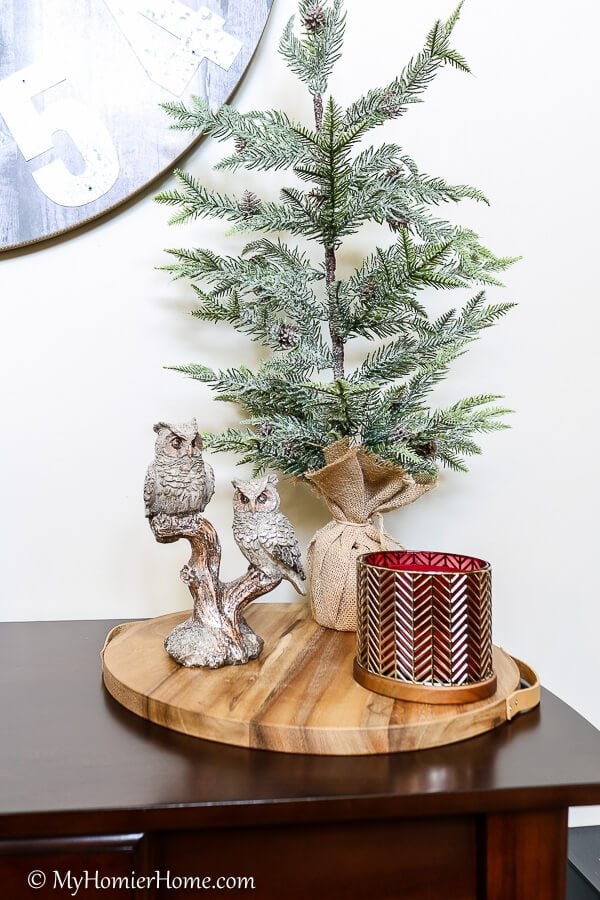 In short, I switch out throw pillows, blankets, stems, plants, wreathes, candles, tablescapes, and a few other specific areas like the front entry table, mantel, and console table.
But, did you know…
I have an entire Christmas Prep Library that includes this timeline along with a list of seasonal decorating list of items I switch out each season?
You can get access to this and an insane amount of other helpful printables, guides, and planning tools in the Christmas Prep Library – Check it out here.