How to Save Time and Money DIY Home Decorating
Want to save time and money decorating your home? Learn my favorite ways to make DIY home decorating easy and affordable.
Raise your hand if you love to save time and money?
Oh ya, me too!
The best way to do this?
Find a one-stop shop for all your DIY home decorating research that helps you not only gain the knowledge you need, but also helps you make an action plan to go from dreaming to doing.
I've got just the tips you need today to help you stay focused plus a bonus at the end to share my absolute FAVORITE resource to make this whole saving time and money thing your new reality.
Let's get started!
Step 1: Know where to start.
Jumping back to my 2015 self, I would definitely agree that knowing where to start was the biggest challenge.
Six years later, after helping so many DIY home decorating clients, I can safely say that knowing where to start literally is the toughest step.
The Struggle
Usually it goes something like this…
I want to (re)decorate my living room.
I hate the paint color.
But it's open concept, so what paint color will go with the whole house.
*Enter a trip to the paint store.*
Oh my gosh there are millions of paint colors.
Which one will go with my furniture?
Will I have to start from total scratch in this room?
This is too much.
What if I just change some of the decor in here…
*Enter shopping trip.*
Back in the living room… why isn't any of this working?
Nothing seems to make this better!
I'm overwhelmed.
I need help.
*Enter Christin from My Homier Home (that's me!!)*
The Solution
Does this sound sort of familiar?
Maybe it's not your living room. Maybe it's some other room in your house.
Either way, you find yourself on a hamster wheel of decisions with no where to go and no end in sight.
But, did you know…
There is an actual step-by-step process that takes the overwhelming nature out of all these decisions you need to make.
What is this simple process you ask?
Well, you can work through this process in 3 different ways.
One… you can hire an expensive interior designer to do all the work for you.
Two… you can hire me as your DIY home decorating consultant to help you go from idea to reality with a DIY action plan.
Three… you could access my library of resources, fully equipped with guiding worksheets, to help you get clear on your exactly what decisions to make first, second, etc.
Talk about saving time and money!!
Step 2: Get organized.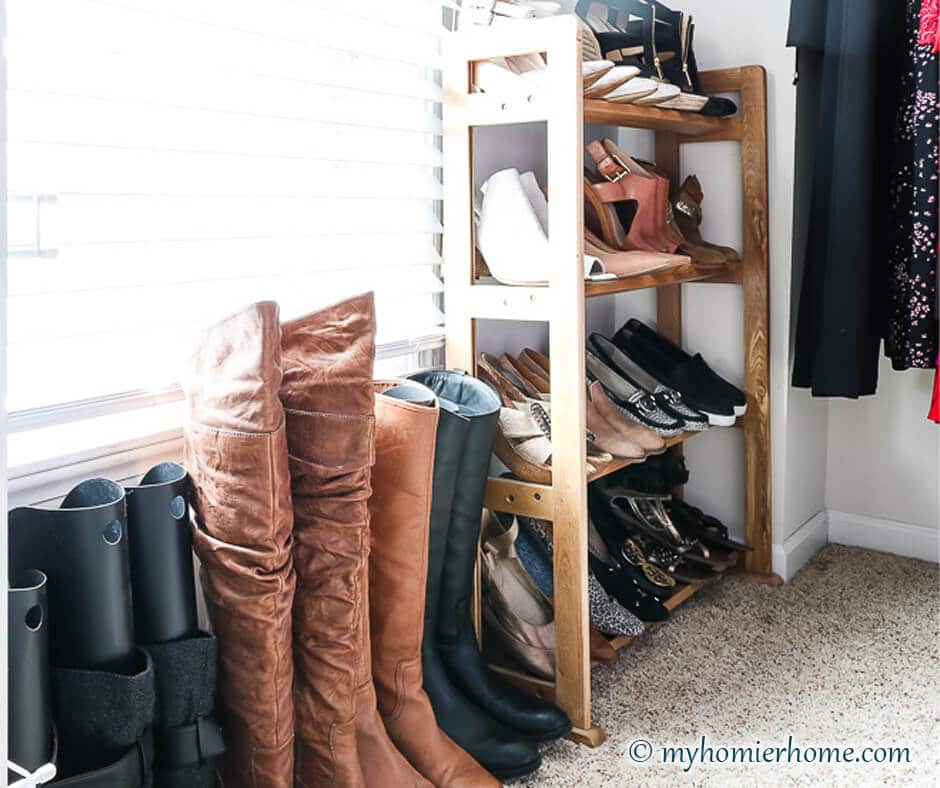 The Struggle
Once you figure out where to start, the next challenge becomes the clutter.
If you are swimming in mess, there's no design plan in the world that'll help you create a homier home.
Narrowing your focus to the biggest pain points in your home and decluttering those areas is an important step.
This allows you to see what you have, what still doesn't function, and how you want the space to operate.
But, how exactly do you go about doing that…
The Solution
In the DIY home decorating library, I have three organizing checklists that literally make the decluttering process easy-peazy.
The first one is for any decluttering and organizing project you may have deemed in need of TLC, such as closets and cabinets.
The second one helps you organize your long list of home projects.
This one is perfect for those who have so many rooms to update, but find themselves at a stand still because, again, they don't know where to start.
The third one is for my fellow mama's (or dada's) who have a new baby arriving to their home soon.
As a planner by nature, this last one was a life-saver before baby number one.
So, the solution to your decluttering whoes?
Access to the DIY home decorating library, of course!
Step 3: Do your research.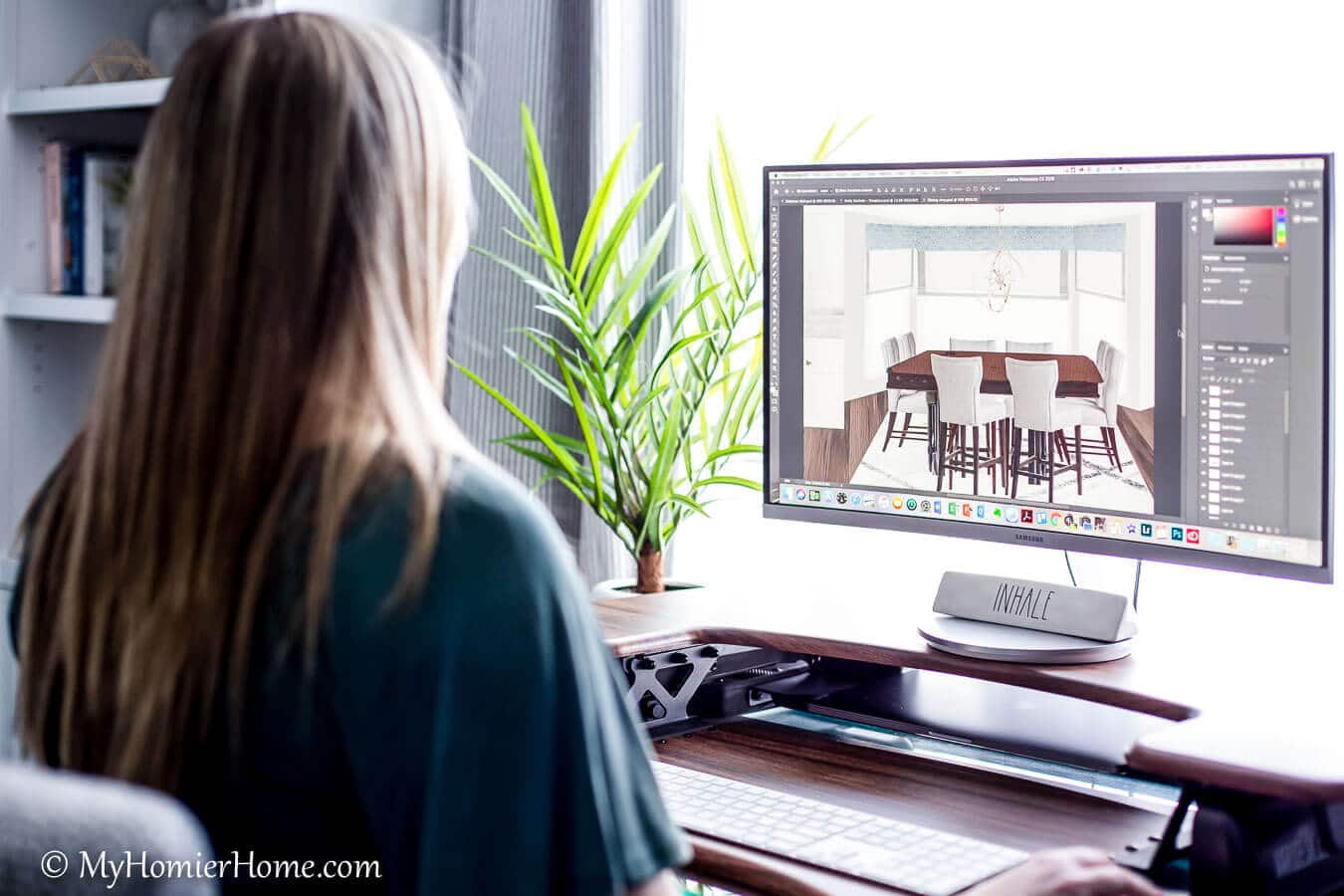 The Struggle
You may be the type of person who skipped steps one and two and went right into researching all the things.
Nothing necessarily wrong with that, but if you've ever tried to research decorating advice online, it can be seriously overwhelming.
Like, what does form have to do with anything?
It's usually too broad without any real clear direction on what you should do next.
Or, you will go to implement whatever you found and it won't be quite right, but you can't figure out why.
The Solution
What if you could have guiding worksheets, videos, and tutorials on how exactly to tackle specific areas of decorating?
No more scouring the internet for what will turn out to bad advice.
Walk through the process, like a designer would, and make informed decisions based on your unique home and style.
Sounds pretty great, right?
You can access all of that right in the library, my friend!
The ultimate time-saver!
Step 4: Make a plan.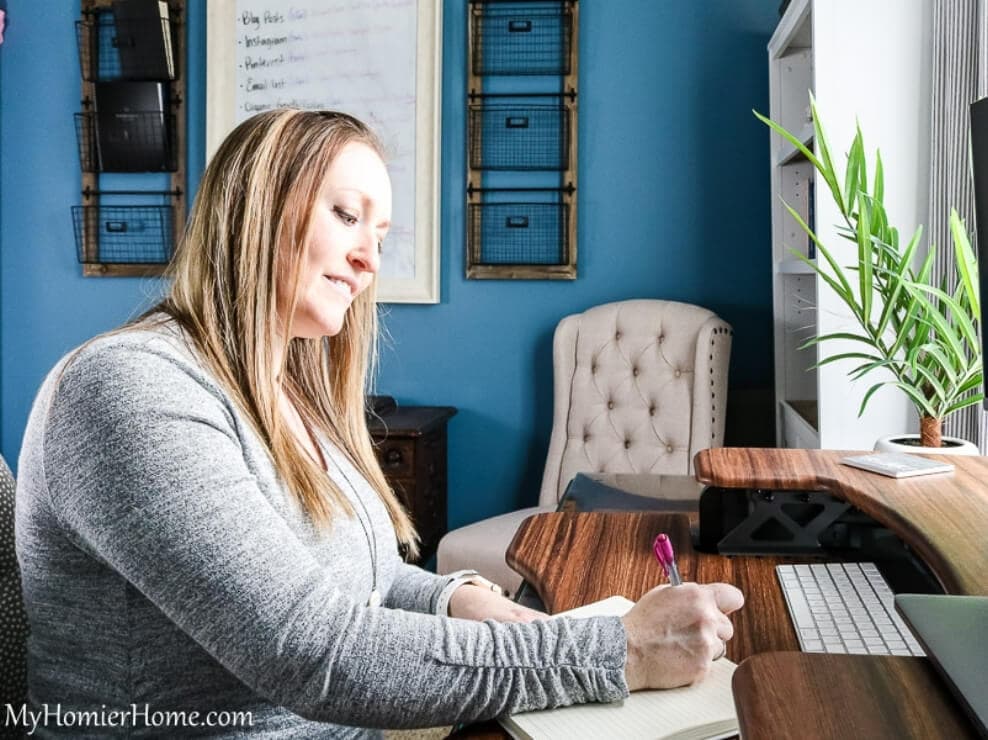 The Struggle
The next step in the process of DIY home decorating is to make a plan.
It's easy to get stuck in this phase because you aren't sure if your plan is the right one.
What order should I tackle this room?
What are is my design style?
Pattern scares me, but what if my room falls flat?
How do I make a plan that helps me get a home/room I can be proud of?
I've got something for that, too!
The Solution
The questions posed above are some of the most common reservations my clients have when discussing why they had trouble trying to rescue their room on their own.
So, of course, I had to create something to help those who weren't quite ready to hire a DIY home decor consultant.
So what's this resource?
Why it's my second favorite resource of all… The Decorator's Playbook.
The Decorator's Playbook is a stand alone resource.
However, if you do join me in the DIY Home Decorating library, you will get a discount code for over half-off with your library access purchase.
Woot woot!
The Decorator's Playbook takes the guesswork out of trying to determine your style and design preferences.
It walks you through, with guiding worksheets of course, exactly what I would do if you were my client.
If you find yourself living in the scatter-brained decorating group, this completely removes that and allows you to get crystal clear on exactly what to hone in on (and avoid) next time you go home shopping.
If you want to purchase The Decorator's Playbook as a stand alone resource, you can do that here.
Otherwise, if you want to get the playbook for more than half-off, you can find the discount code link in module one of the library.
Step 5: Take action!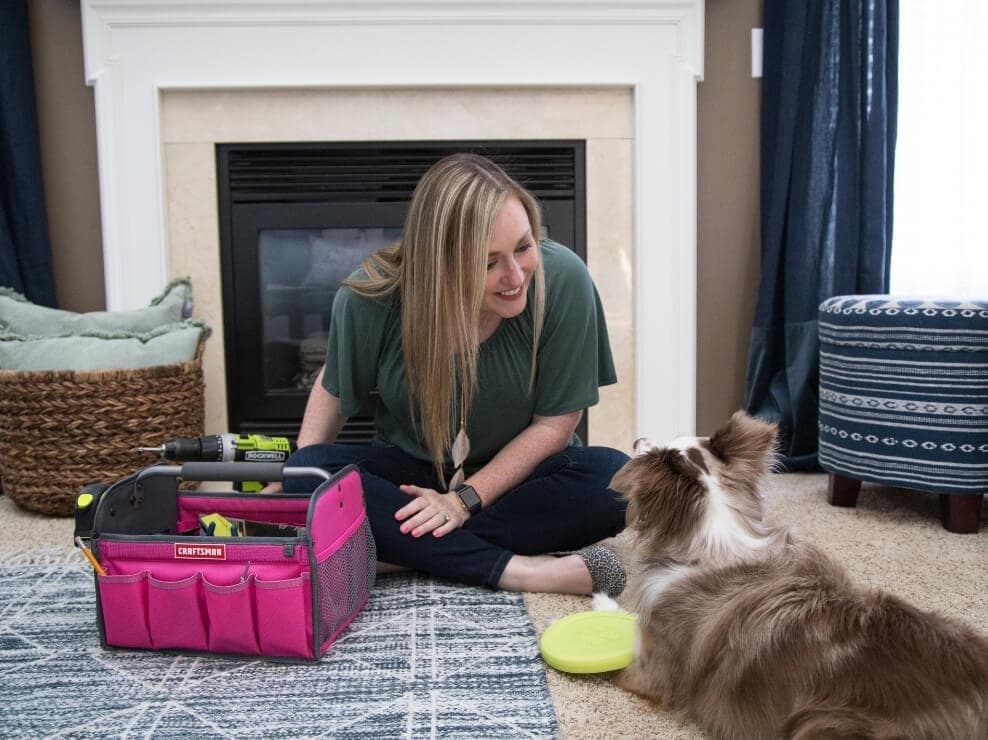 The Struggle
When it comes to taking action, the struggle lies always in what to take action on first.
Maybe you decided you need to save some money, but now you're asking yourself…
What would be the best things to DIY versus to save and buy outright?
What even are some ways you can save money, let's say in a bathroom?
I've got you covered there, too!
Are we still acting surprised? lol
The Solution
What if I told you I made over two bathrooms in my home both for under $100!
Crazy right?
But, it's true!
I took two 90s builder-grade bathrooms and completely transformed them for under $100!
Just look at these transformations…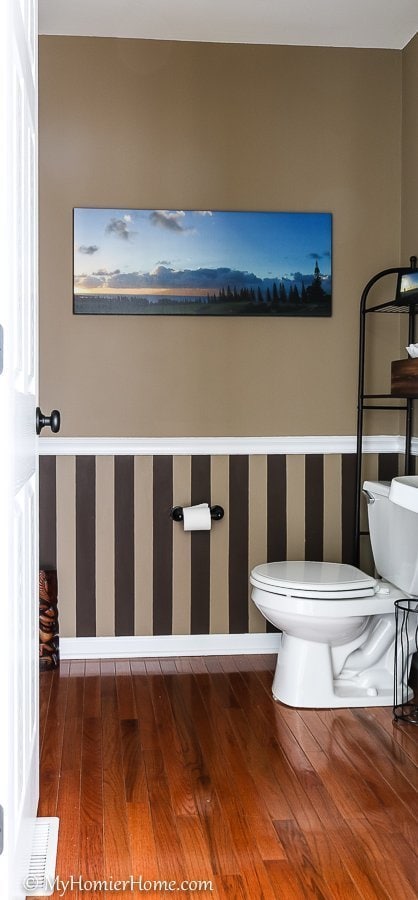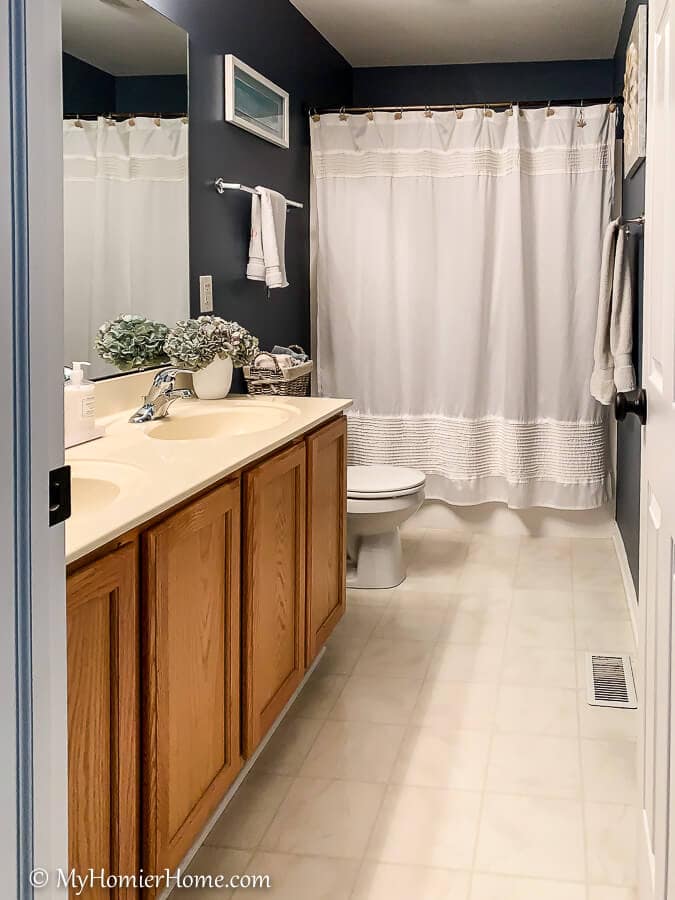 When it comes to taking action, I've got so many great DIY project tutorials with checklist and video components.
It's going to save you sooo much time AND money!
All of these helpful tools, including some kitchen-specific ones, are where?
You guessed it!
Access the DIY Home Decorating Library here!
My Best Resource to Becoming a Confident DIY Home Decorator
Just in case you've been asleep this entire post, or just skipped down to the goods…
The best resource to become a confident DIY Home Decorator is…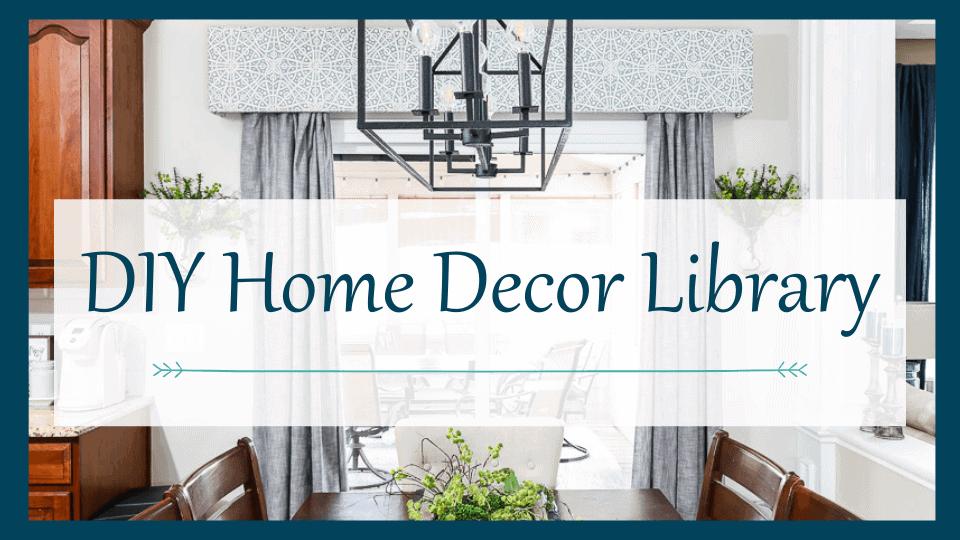 That's right, gaining access to the DIY Home Decorating Resource Library!
This will give you helpful tools to go from overwhelmed and scattered to confident and focused.
Plus you'll get a discount code for over half-off to my second favorite resource… The Decorator's Playbook!
But, you have to get your access now because the price is going up in the next couple months!
Why?
Because there is so much more in store for this library!
Now's the time to get in while the price is only $27, so you can have access to all the updates fo' free!
Frequently Asked Questions
How do I gain access to the DIY home decorating resource library?
It's super simple! You can access the library right here.
Will I have lifetime access to the DIY home decorating resource library?
Ya baby! Jumping in on the DIY home decorating library price now means you'll not only get it at its lowest price, but you will have access to every single update made from now until forever! Plus you will have direct access to me to share what decorating struggles you need resources to solve. Win-win!
How much does the DIY home decorating resource library cost?
For right now, it is at its lowest price of $27 for lifetime access. However, since we have plans to add so much more to the library in the next couple months, the price won't stay this low forever.