6 Reasons Clare Paint is the Best Interior Paint | A Clare Paint Review
Looking to make choosing paint colors the easiest thing you'll do today? In today's Clare paint review, I'll introduce you to my favorite place to buy interior paint – Clare paint!
As if the actual task of painting wasn't hard enough, choosing paint colors to actual paint with – problem number two.
What if I told you I found the solution that will make both choosing paint colors and actually painting your room much more enjoyable… you interested?
Perfect because you're in luck! I found it!
Let me introduce you to my all time favorite place to buy interior paint…
Disclaimer: I was not paid to write this post. These are my own thoughts and opinions on this amazing paint company. However, I do have affiliate links sprinkled in throughout this post, but these are merely for your convenience. This is at NO additional cost to you, but earns me a small commission. You can read more here: disclosure policy.
1. Quality interior paint & supplies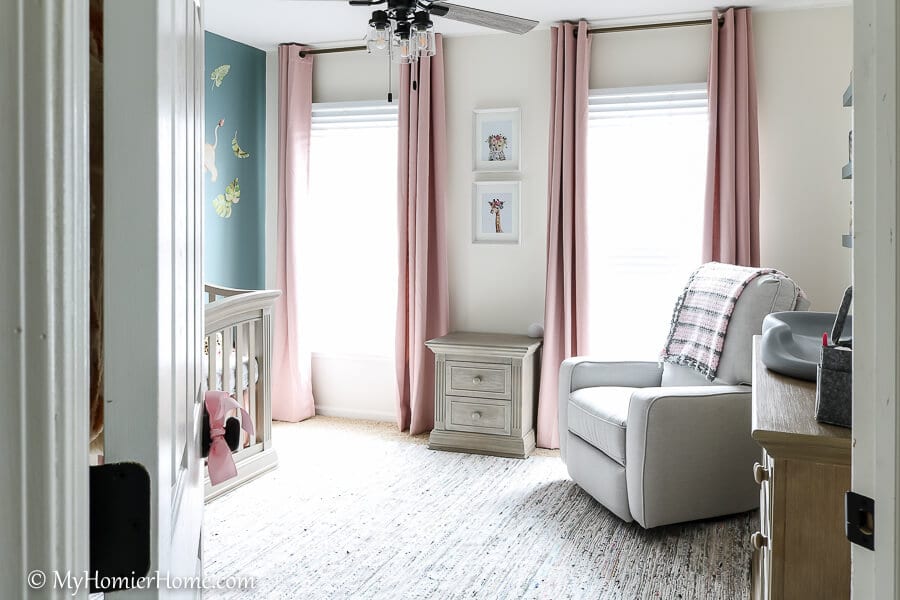 The beauty of Clare paint is that they literally figured out how to make it a one-stop shop.
Not only are the color choices described in a way that actually lets you know what to buy, but also they make choosing the finish simple too.
Between wall, trim, and ceiling paint, the finish is adjusted based on how you are using it.
As for quality of paint, it is primo-supremo.
I have always leaned towards Benjamin Moore paint because of the ease of applying, but Clare paint is just as silky smooth to apply.
The coverage is great and I never feel like I need a second or third coat.
In fact, every room in our home that we've painted with Clare paint, we only ever used one coat.
Like I said, quality is spot on and it's super easy to clean the walls once painted because you know… real life.
They've also consider all the other paint woes. I've never had to use it because their paint is self-priming, but they offer a multi-surface primer if you are tackling a dark wall or something that needs a base coat.
They also have the complete package of tools in either an 8-piece, 7-piece, 5-piece, 3-piece, or individual tools.
Like I said… one-stop shop.
2. Shipped right to your door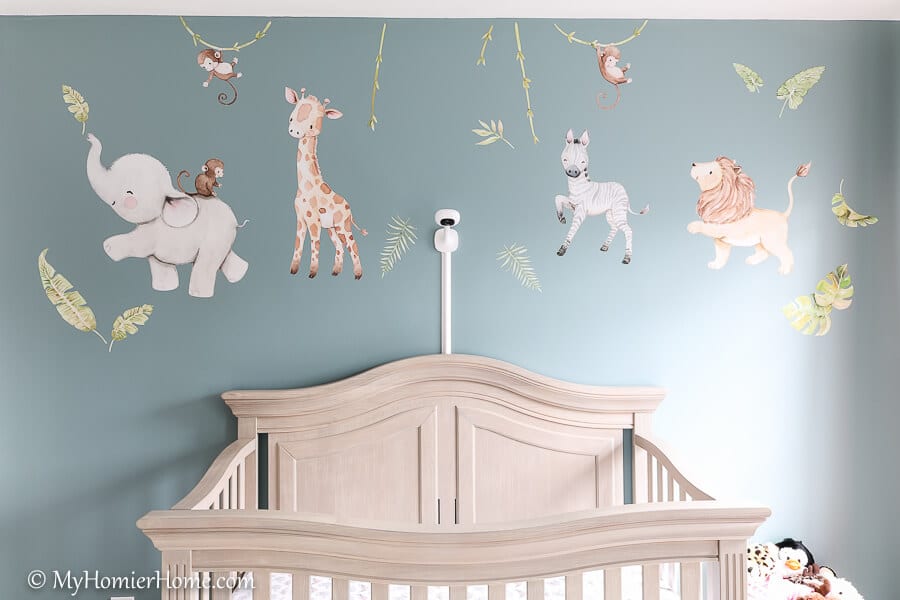 In this age of bring everything right to my door, Clare paint did not miss the mark.
There are so many times that I decide on a paint color or that I'm ready to paint and the thing that keeps me prolonging the project is actually getting myself to the paint store.
Not with Clare!
It literally takes no time at all to get your shipment either.
The most I ever had to wait was 5 days from the time I hit buy to the cans showing up on my front steps. Speedy delivery is worth its weight in gold in my opinion. *Golf clap*
You can also check out their help page for more info on how to get your paint sooner.
3. Paint colors are already vetted and narrowed down for you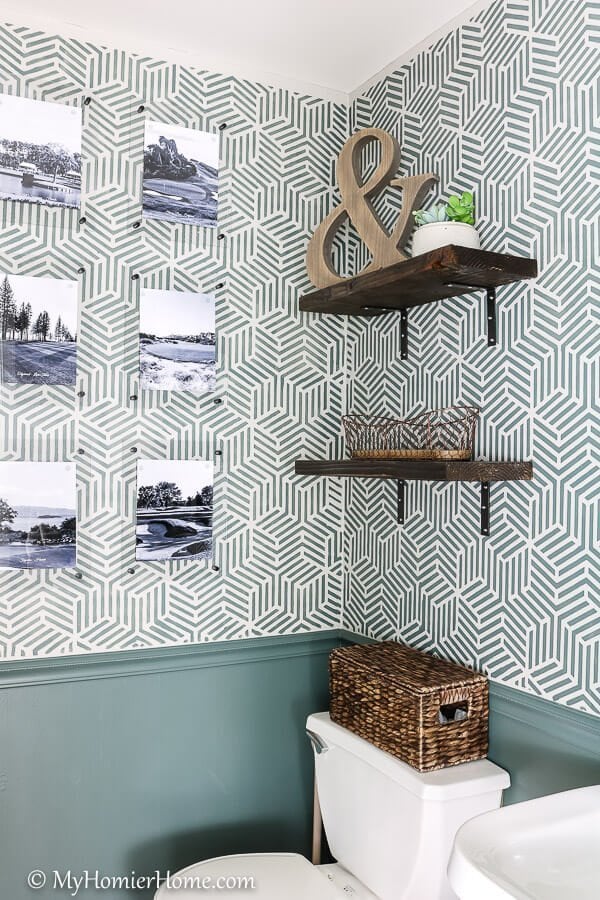 Alright, raise your hand if you find choosing paint color a breeze? *crickets*
Preach it sister.
I actually enjoy the search of finding the perfect color, but there is nothing better than saving myself the stomach butterflies and wondering… is it gonna be as good as I hope?
With Clare paint, the answer has been yes every time! I can't even get over it.
They make the process so simple with no guessing! Just brilliant.
Did you know there are over 3500 Benjamin Moore colors, over 1500 Sherwin Williams colors, and who knows how many countless in the other brands?
So many tiny swatches to wade through and so little time… because you probably have the painter coming next week, amiright?
But wait, that doesn't even include the fact that you can lighten any of those colors by a certain percentage or the various finishes you need to sort through!
Any one else tired just reading that? Phew!
Seriously… Clare paint has thought of it all for you.
They have the perfect curated collection of only 56 colors.
The best part?
They have legit descriptions with them to like the perfect off white and soft, timeless greige.
Look for the description of what you want and that color will be exactly what you desired for your room.
4. Helpful tools to help you narrow down the color for you even further
On top of having high quality paint and the best paint color choices plus all the supplies you need, they also have super helpful tools to help you narrow down your color choice even further.
The best place to start is their Color Genius Quiz.
If you are stuck translating the feels you want to the paint color to purchase, use the color genius quiz.
It will give you a recommendation from their color collection to point you in the right direction.
Then, you can use their descriptions to get exactly what you want.
Worth the few minutes to click through it by far!
My other favorite tool they have is the ability to purchase peel-and-stick color swatches to test the paint in your room before you buy it.
Given the fact that there is no brick-and-mortar store to return to, you can save yourself a little aggravation by testing it first with their swatches.
Every now and again they'll have a deal on swatches and I buy a whole bunch, so be on the lookout for that.
Eventually I'll have them all… I feel like jumping up and down… it's like when you found the prize in the cereal box before your siblings lol.
Anywho, those are just a couple of the ones I love the most, but they also have a paint calculator to help you decide how much paint you'll need and tips for actually painting your space.
So much good stuff.
5. Safe for your home
Reason 487 why I love Clare paint… it is safe for your home!
With zero VOCs, which stands for volatile organic compounds (those pesky smells that make you feel like you're about to pass out), you'll never worry about the negative side effects of breathing in fumes while painting because there are no fumes!
It's amazing.
They are also Greenguard Gold certified which means their product has gone through all kinds of tests to determine it is harmful chemical free.
This is a top tier certification which makes their products even better.
You can read more about it on their website here.
6. More than just wall colors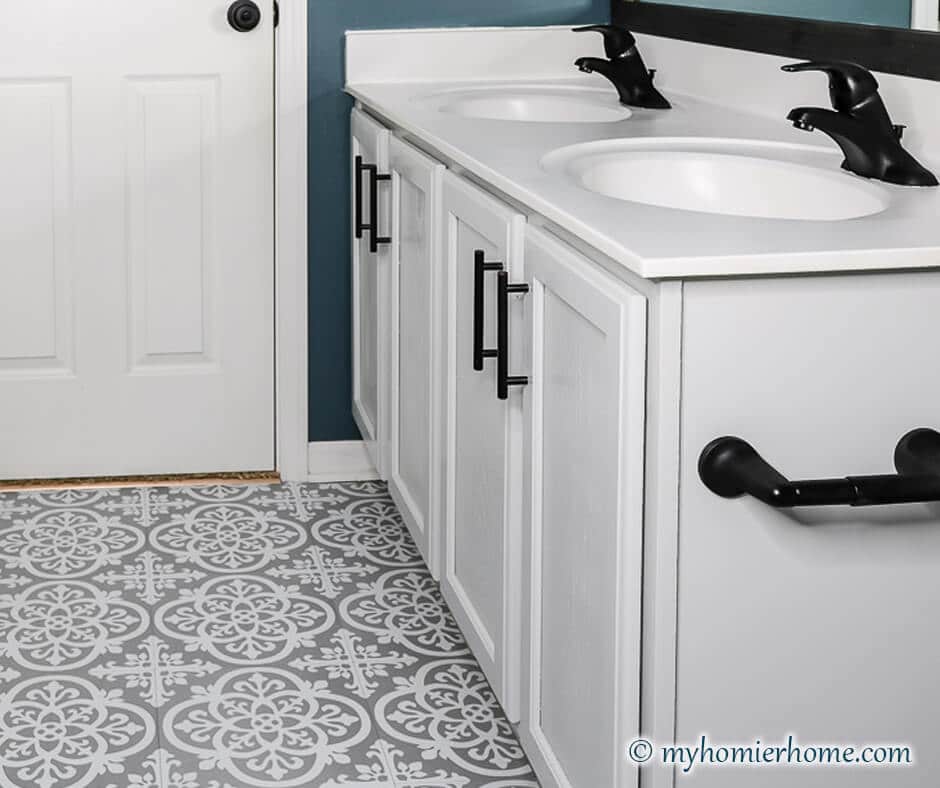 They offer the perfect ceiling paint as well as trim paint in all kinds of colors.
The beauty of the ceiling paint options is there is literally only one option which means they already picked the perfect color and finish for you.
Have you ever tried to choose a paint color for your ceiling?
It is such a nightmare trying to decide the best color and finish. Not to mention trying to not mess it up the first time because painting ceilings is no fun unless you're looking for an arm workout.
For the trim paint, they again have already picked the perfect finish for you and give you the chance to make your room unique.
I love when I can feel confident that what I'm buying will actually work for what I want to paint.
It's what I used on the vanity in the picture above from our guest bathroom makeover.
You're gonna love it too! I know it!
Keep in mind, they are only working with interior paint at that moment.
I don't know their plans to expand to exterior paint, but don't worry, I've already put in my request for this.
I'm sure you can tell, but I'm a true believer this perfect way to buy paint is seriously the best ever. Check out some of the colors we chose look like below.
My 'Clare Paint' painted rooms
Disclaimer: This post does include affiliate links for your convenience. This is at NO additional cost to you but earns me a small commission. To read more, check out our disclosure policy.
I have used Clare paint in so many rooms in my home and I can't wait to do more!

If you click any of the paint images above, you can read more about that particular color.
The Powder Room
I participated in the $100 room challenge last year to focus my efforts on making this bathroom fit my vibes.
Current Mood was the perfect choice for this tiny bathroom.
Check out what it looked like before… yuck!
Shop the Room

(click on any of the images to shop the products)
The Guest Bathroom
And another $100 room challenge room for the books – the guest bathroom.
This vanity was in need of some updating, so I used Seize the Gray in trim paint along with my paint sprayer to make this job a super simple one with a major transformation.
Check out what it looked like before!
Shop the Room

(click on any of the images to shop the products)
The Bonus Room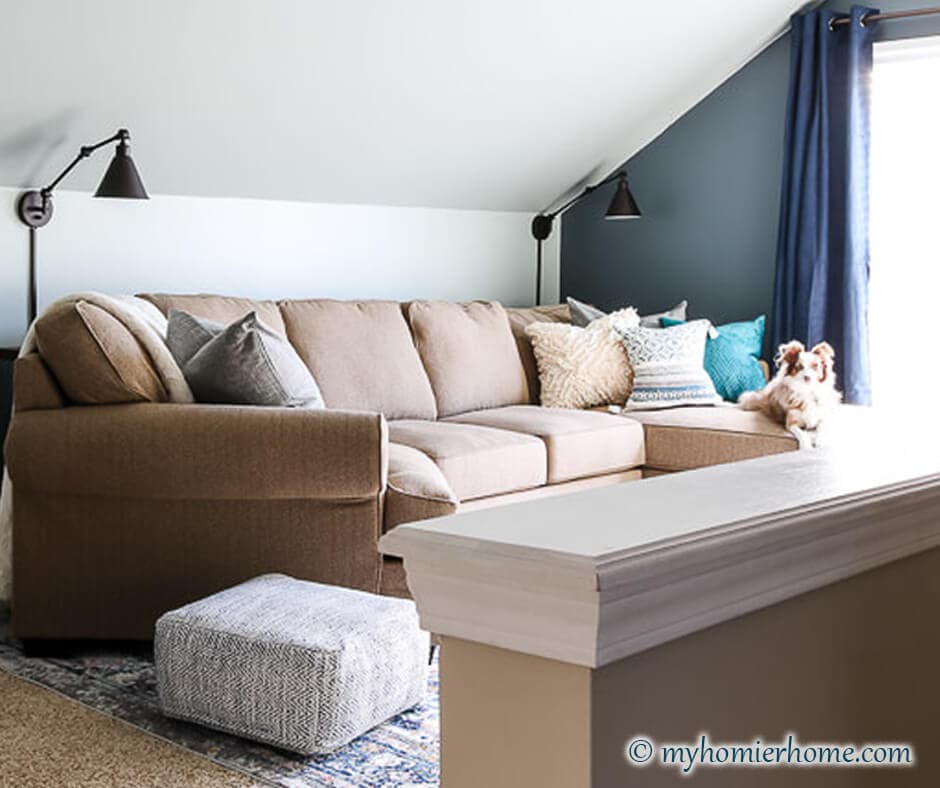 The bonus room was another one of those neglected rooms for far too long.
After participating in the One Room Challenge, we now have a seriously comfortable second living room area with paint colors Irony and Grayish.
Check out what it used to look like before this upgrade.
Shop the Room

(click on any of the images to shop the products)
The Nursery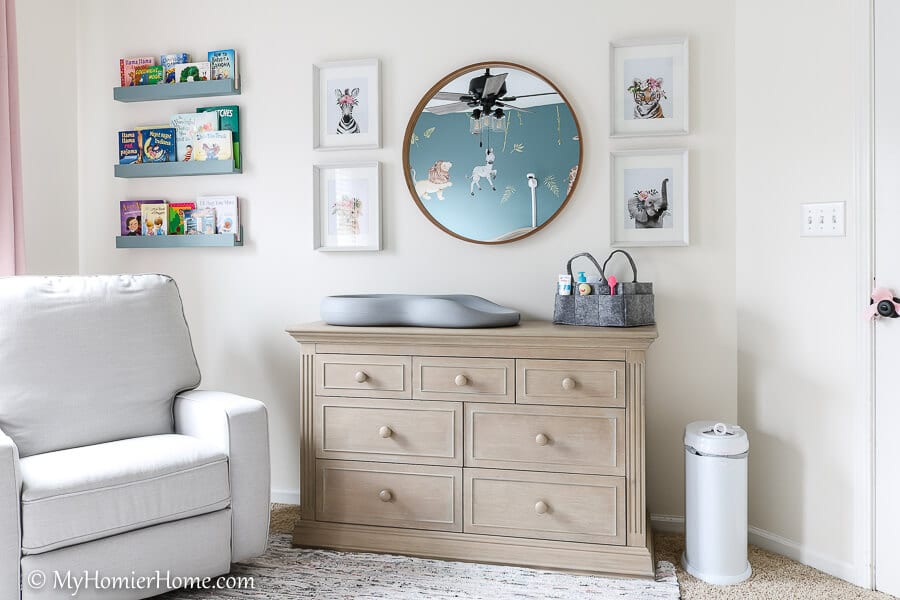 And my most favorite room transformation using Clare paint… the nursery!
This room is my favorite room in the house.
So serene and inviting.
Even though we were having a girl and this room was already pink, the previous color didn't do the room any favors, but Make Waves and Timeless came through clutch!
Check out the before.
Shop the Room

(click on any of the images to shop the products)
Clare Paint Colors I want to Try
Disclaimer: This post does include affiliate links for your convenience. This is at NO additional cost to you but earns me a small commission. To read more, check out our disclosure policy.
I've had my eye on the colors below for a little while now.
Hopefully I can find a way to incorporate them in my next room rescue!
From left to right, I have Baby Soft, Sublime, Penthouse, Goodnight Moon, Windy City, and their new color, Meet Cute.

(click on any of the images to shop the products)
Frequently Asked Questions
WHAT DOES IT COST FOR A GALLON OF PAINT?
As of August 2020, it will cost you $54/gallon. But, if you buy two gallons, you get free shipping! Now, if you only need one can, shipping is about $9 (see there website for more up-to-date info). No matter what, the convenience of knowing you're getting the exact color you want and it arriving straight to your front door is worth every penny!
HOW LONG DOES IT TAKE TO SHIP TO ME?
For the peel-and-stick paint swatches, I got my shipment in two days. When I've ordered gallon-sized paint, it took between 4-5 days. It's crazy fast… shop on a Monday get painting by the weekend. If you need it sooner, they do offer 2-day shipping and next day shipping for a cost if you are in need.
DO THEY SELL QUART-SIZE CANS TO TEST IT BEFORE YOU BUY IT?
They don't, but their swatches are amazing and affordable! They are even better than having to paint a square on the wall because they are removable! Definitely worth the small price to try them out. The stickers really give you an accurate view of what the paint will look like in your room. And they keep well if you want to try it later for another room.
DO THEY HAVE MULTIPLE FINISHES AVAILABLE?
I don't know about you, but picking a paint finish makes my head hurt… lucky for me (and you), Clare paint picks the perfect finish for you. All you have to do is decide on ceiling, trim, or wall paint. Done and done.