6 Things to Do Before Shopping for a Home Project
Home project shopping got you down? This ultimate checklist will make sure your trip to the store is the most productive.
Let me take you through a scenario… you walk into the store.
You did your due diligence before you came and wrote yourself a list of what you need.
You're feeling pretty proud of yourself because you actually showed up at the store ready to roll with that perfectly thought out list for your most current home project.
Then, a sales associate asks you if they can help you with anything.
You say, "Yes, thank you, I have this list." So, they take you around, show you where everything is and bid you good day.
You are now ready to make the decision, do I go with this shelving unit or this one?
As you are making your decision you realize you have no idea if this will fit in that room or if it really fits the look you are going for.
All of a sudden you start contemplating all the items on your list, is this even what I really want?
And, wait for it, wait for it… BOOM!
Severe decision paralysis! You drop to both knees squeezing your paper/phone into your palm and cry out in the middle of the aisle,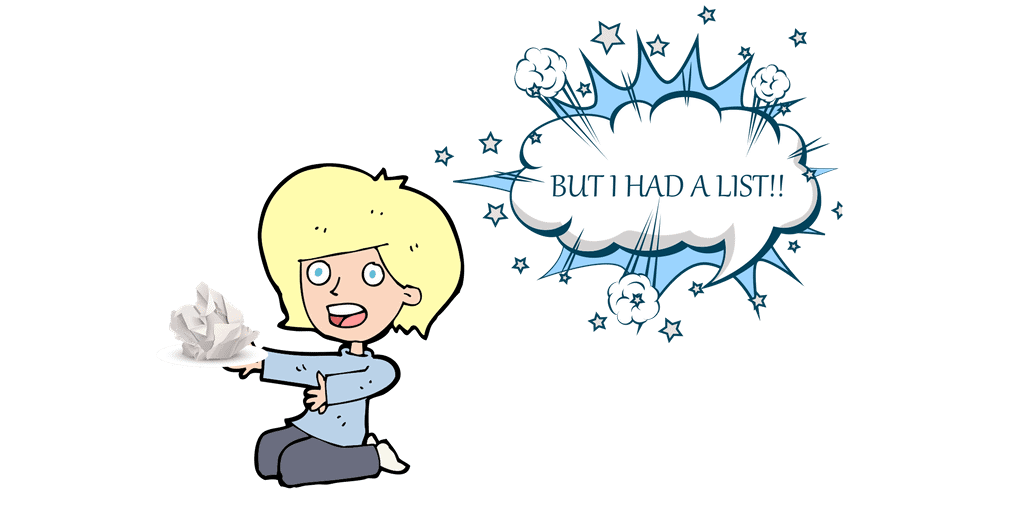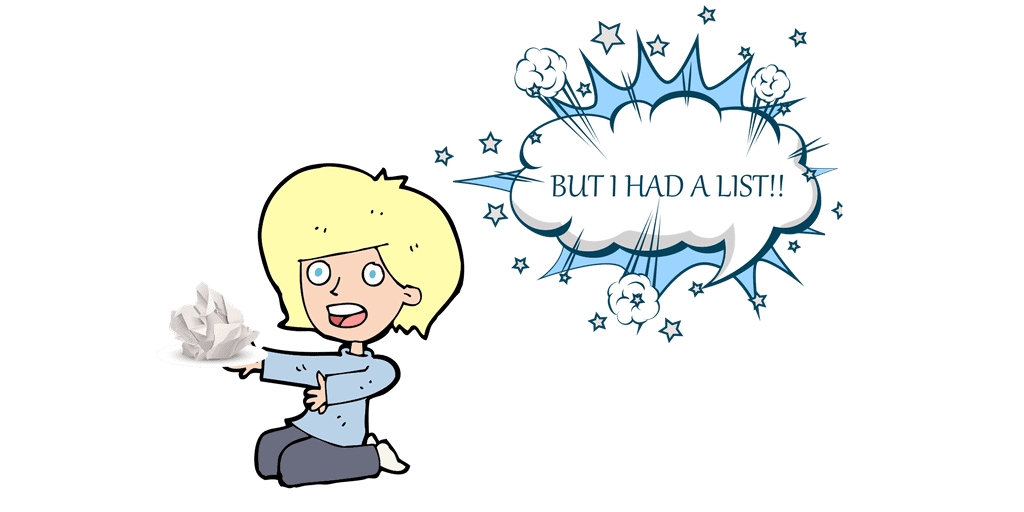 Okay, so this may be a dramatic interpretation of a day out shopping, but I am certain you all can relate in some way.
At least 9 times out of 10, I completely forget one of the things I have listed in this post and my trip ends up in shambles.
I've either taken more time than I should have trying to remember what the space looks like and guessing on whether or not it will fit.
Or I'm super cranky and end up frustrated or defeated because I cannot complete the task I set out to do.
This handy-dandy checklist will help make sure you don't run into the same issues, like I have, ever again.
Without further ado, here are the top 6 Must Do's before shopping for a home project.
1. Measure all spaces.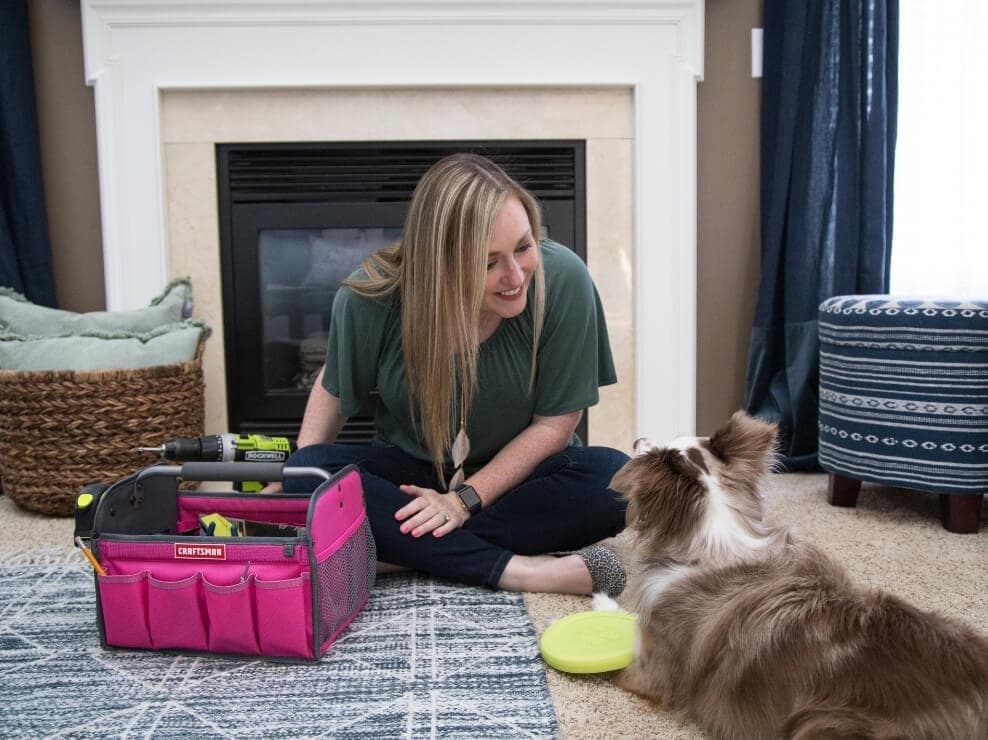 Unless you have the uncanny ability to shoot measuring lasers out of your eyes (that'd be an awesome skill!), you probably will need to measure the wall or space beforehand.
Every time I set out to find something for an area of my home, I always get caught up guessing whether or not I think it'll look too big or too small.
So I end up standing in the aisles trying to "eyeball it." This is such a waste of time.
The last time I did this (for the forty-eighth time), I vowed I would never again leave the house without the full measurements of the whole wall or room.
Because of this vow, I found a digital way to always have my measurements on hand with my iPhone (you can do this with Samsung phones, too, but I'm not familiar on the logistics).
When you take a picture of the wall/space, click the edit button (looks like a sliding scale of 3 lines) and then click the three dots button. An option for Markup will appear.
When you click that, it will let you draw directly on the picture.
You can see below how I wrote my measurements.
Always having the measurements with you will ensure you can buy something that will fit right the first time when it magically comes into view one day.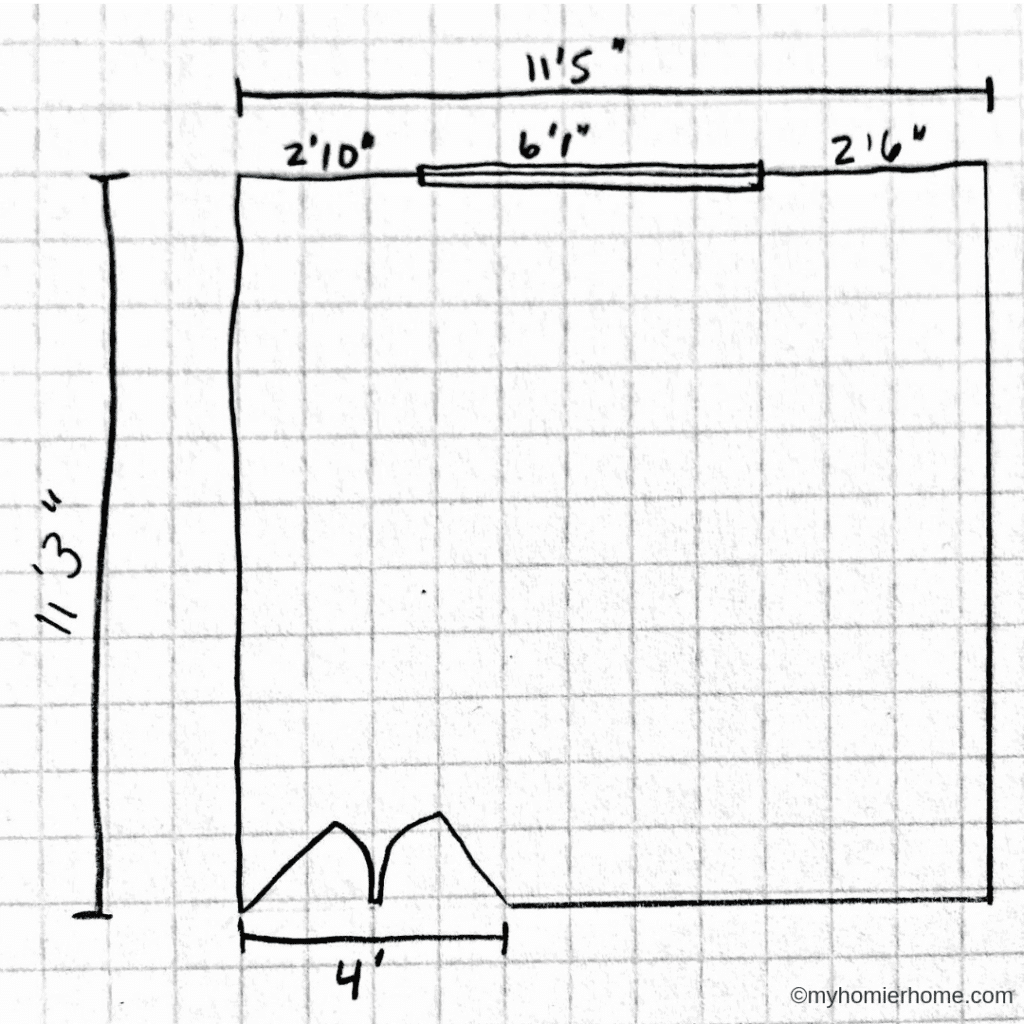 If you're not a digital-lover, I would definitely recommend drawing yourself a little mock-up sketch with the measurements of the whole wall on it by hand.
The only problem with this, is you will want to have that on you every time you go shopping in case you find that special item, but you could always take a picture of your hand drawn measurements, too.
Doing the pre-work like this ahead of time will make decisions much easier in the moment because if it is too big or too small, move on, capiche?
On to #2…
2. Take a picture of the space.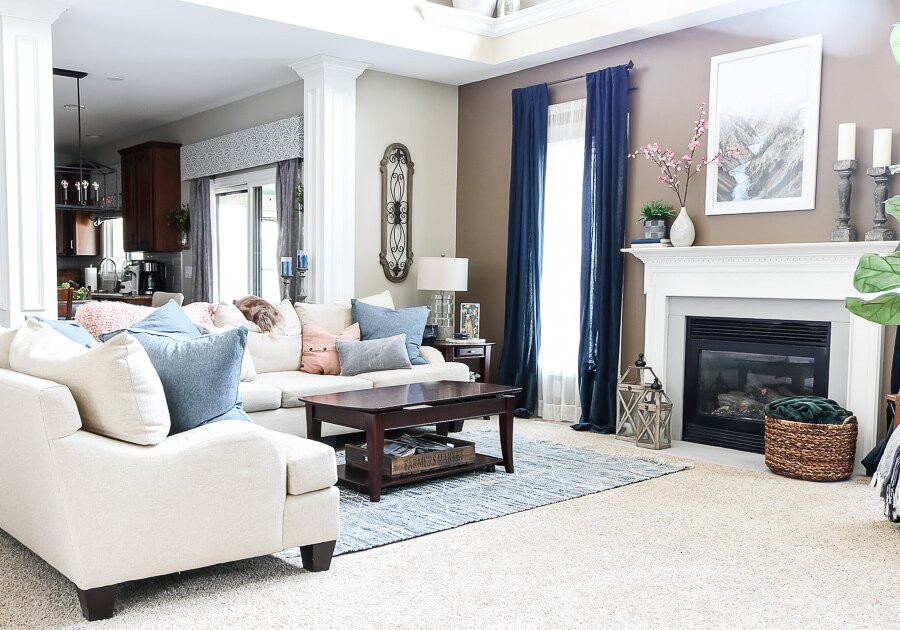 This one kind of ties into number one, but make sure to take a picture from all angles of the room, in good light, with exactly what you are going to keep there.
If you are not going to keep what is already there, remove it (if possible) and then take your picture.
The trap we fall in to is we always think we're going to remember every little detail about the space you are trying to buy for…
Even if you stare at the space before you leave…
Even if you go with someone who lives in the same house… you still end up looking at each other with a sideways look saying things like, "Well now I can't picture it." Trust me.
Multiple pictures people! There is literally (okay not literally) a weird voodoo in decor and home improvement stores that drains your memory of anything you may have had in there in regards to the project you are working on.
Also, this will be good for when you see something you weren't trying to find for a different room while you're out shopping.
This always seems to happen to me. I end up kicking myself for not having taken a picture of my top priority rooms before actually shopping for any room. Just remember, before you leave the house to shop, pictures and measurements!
Alright, on to the next one…
3. Make a list of everything you need or want.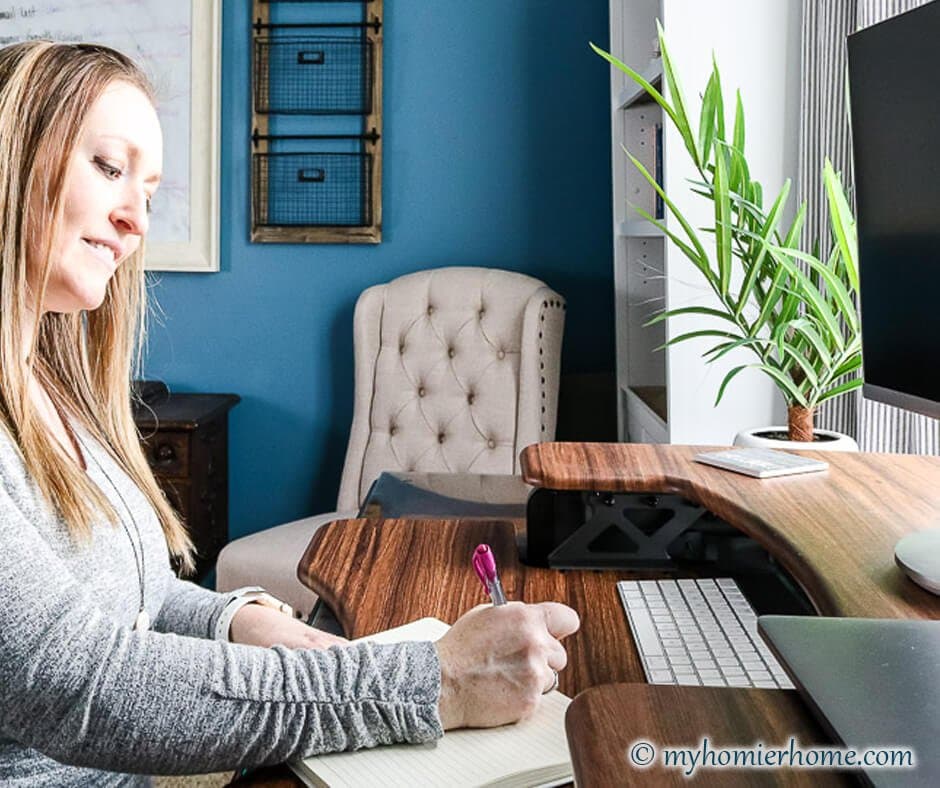 I'm a list-making maniac, or at least I used to be. I spent a lot of time writing lists and re-writing lists throughout my life.
When I say write a list of everything, what I really mean is put in writing exactly what you are setting out to look for in this shopping trip, i.e. hall lamp, decorative items for the mantel, etc.
The reason for actually writing it down is simple.
You will inevitably leave your house knowing exactly what you are going to search for.
Then, you get to the store and you're like a kid in a candy shop and start saying things like, "Ooo, that's pretty.
Where could I put that?" or "Check out this awesome desk. That'd be great in my office." … But you were shopping for the mantel!
It is way to easy to get sidetracked in the store because I'm pretty sure they set it up like that on purpose. If you are out searching for the mantel, only look for items that could go on the mantel.
Don't get sucked into the vortex of beauty in the rug aisle.
By writing down what you want or need, you can bring your focus back to the mission and, hopefully, gain some sweet decor or ideas for that particular area.
The only exception I have to this tip is if you are out searching for the mantel and you come across some similar type of decor piece that might look good in another part of your home, only consider it if you have already taken steps one and two listed in this post prior to going shopping.
If it's in a room you haven't measured and took pictures of, back up slowly and don't go near that item again until you've completed those steps.
4. Minimize your list to one area per trip.
I will admit this one is hard for me. As much as a focused list is key to keeping you on track while in the midst of your favorite store, be careful of how many different areas of your house you are trying to tackle at once.
Working on too many areas in one trip creates shopping fatigue.
Your brain can only handle so much jumping from room to room before it starts telling you to grab the nearest thing and buy it.
Think of your shopping trips in batches, meaning group the same area together versus multiple areas.
But again, if anything happens as I have mentioned in the previous tips above, follow my advice on tackling that on a case by case basis.
Here's my personal for instance… I went out to West Elm the other day with all intentions to knock out my fireplace mantel and the wall directly opposite the fireplace where I want to create a gallery wall. (pssst… check out my post about using your greatest decor asset)
When I told the in-store designer the two areas I was looking to get done today, he told me to pick a place to start because it would be easier for him to create a cohesive look for one area rather than trying to think of both of the different walls at the same time.
When he said this, I thought, well duh, I guess that makes perfect sense.
Sometimes we get overwhelmed by our to-do list and we want to start checking things off quickly, but remember, taking one trip that results in a really good mantle is better than bringing home a bunch of stuff for two areas that is not exactly what you want.
Designers talk of these little areas as vignettes, which by definition is a small, visually appealing area of your home formed by a bunch of different objects.
I will say that the items for my mantel I came home with was, as the kids these days say, on point!
5. Create a store list with time estimates for each.
I think this tip is person-specific, so take it or leave it, but I put it on here because of the times I have finished my day in total exhaustion.
If you go out and plan to spend an hour or two and then get to the end of the way-more-than-two-hour adventure totally overwhelmed, tired, and with little progress made, you'll feel as if you just waste a whole day.
However, if before you set out to shop you have an estimate of how long and at which stores you'll be spending your time, you might catch yourself trying to bite off more than you can chew in that one day.
If you realize this, it's a lot easier to split the trip into sections for different days and focus on the stores you really want to hit.
Then, if you still have time afterwards and you are feeling full of energy, you can hit up the other stores too.
The idea is to not overwhelm yourself in one day to enhance decorating/project fatigue… the home improvement/home decor stores are seriously an alternate dimension you could easily get sucked into. You've been warned.
With all these "lists" I keep referring to, I should probably mention my favorite tool for housing my lists in case you are new to the homier crew… Trello, baby!
I talk all about it in my how to prioritize projects at home post.
Alright, last, but not least…
6. EAt!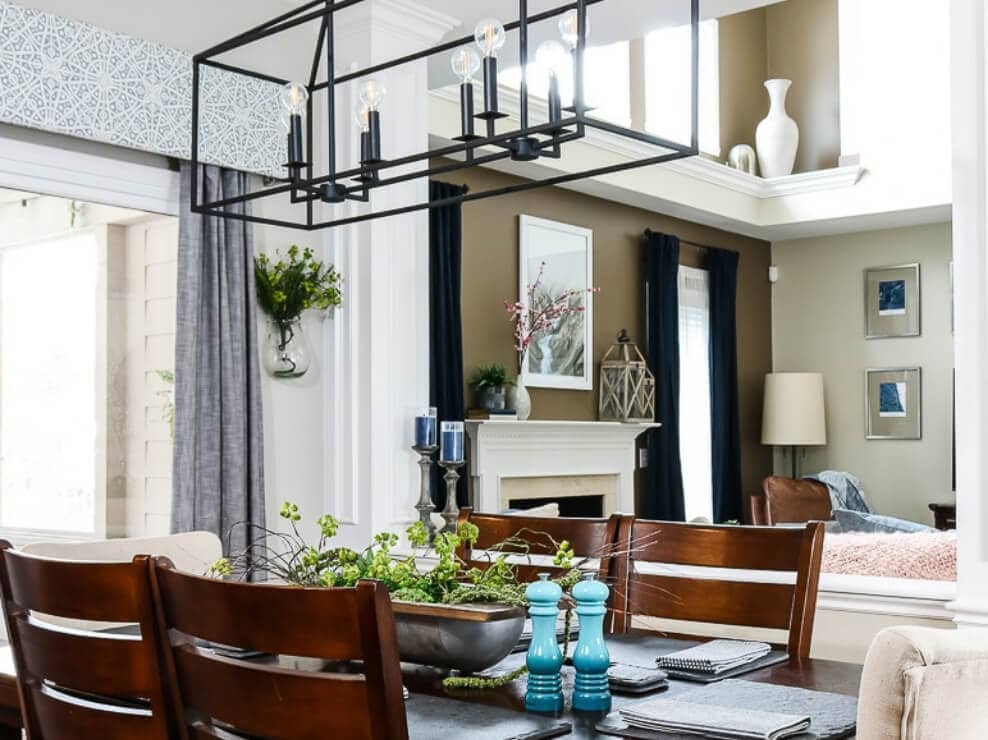 For the love of all that is right with the world, eat before you shop!!
More times than not, when I don't eat before a home shopping adventure, my husband will undoubtedly stop me in the first or second store and ask me, "Did you not eat before we got here?"
My hangry self is my most frustrated, short-fused self.
I am instantly discouraged and begin complaining if the first thing I see is not it.
Or if I find what I think is the one and my husband is just eh on it, I go into immediate rage…. "Well what are we even doing here? I thought you wanted to find something for the wall? Do you even care? We are never going to find anything."… Sound familiar?
Luckily for me, the hubs and I have known each other since we were 14, so he has a grip on my haven't-eaten-in-awhile tells, but let's just avoid the melodrama and make sure everyone who's going out shopping eats first.
And not just a handful of almonds or something… Real sustenance people!
No more, "Let's just knock out this list and then get something."
Eat!… Like right now! (sorry for all the yelling… insert smiley face)
You will thank me later.
Well, there you have it!
All my home shopping lessons wrapped into a pretty, easy to implement list!