7 Organizational Must Haves You Need for an Organized Home
Looking for the best products to finally get your home organized? These organizational must haves are perfect for your 2022 projects.
I'm back with more ways to help you create an organized home this year.
These organizational must haves are truly the absolute necessities and items I use on a daily basis to keep my sanity.
Without further ado, here are my top 7 organizational products you must have for an organized home!
Disclaimer: This post does include affiliate links for your convenience. This is at NO additional cost to you but earns me a small commission. To read more, check out our disclosure policy. As an Amazon associate, I earn from qualifying purchases.
Clear Bins

Clear bins take the number one spot in this round up because they are worth their weight in gold.
Being able to quickly see what you have without rummaging through a bunch of things is seriously fantastic.
I used them in my post on organizing under the sink as well as when I organized my kitchen cabinets, namely the medicine cabinet.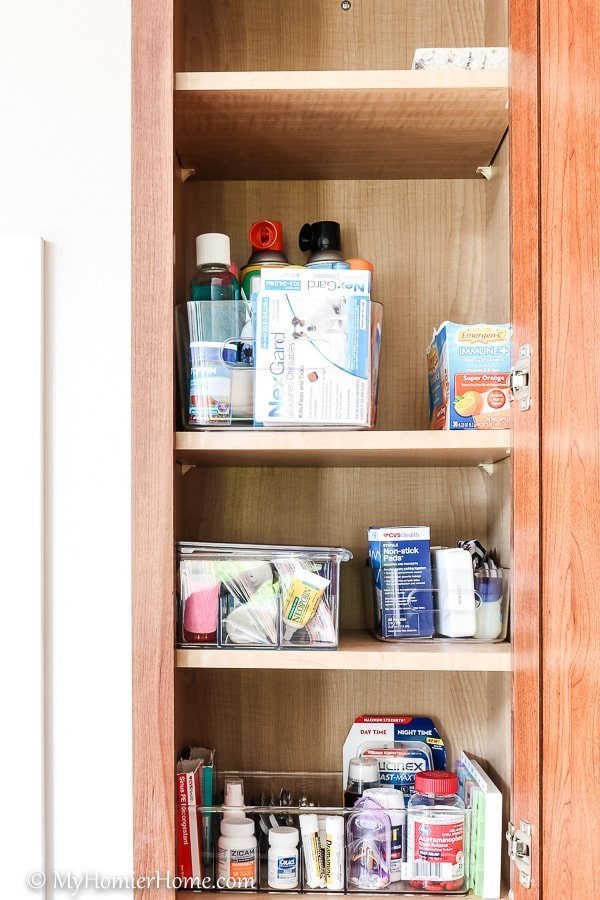 I linked a few of my favorites below.

(click on any of the images to shop the products)
Pan Organizer

We have tried a million ways to keep our pans organized for easy access, but nothing has worked better than this pan organizer.
We have it tucked under our range stove, so it's close to the cooking action.
I highly recommend this little guy!

(click on any of the images to shop the products)
Jewelry Organizer

Jewelry is such a tough thing to organize because there are just so many pieces.
I used to have a stand alone jewelry organizer for years, but I found it was bulky and things still got lost in the drawers.
Now I have this wall jewelry organizer coupled with a few 3M hooks and I'm in love.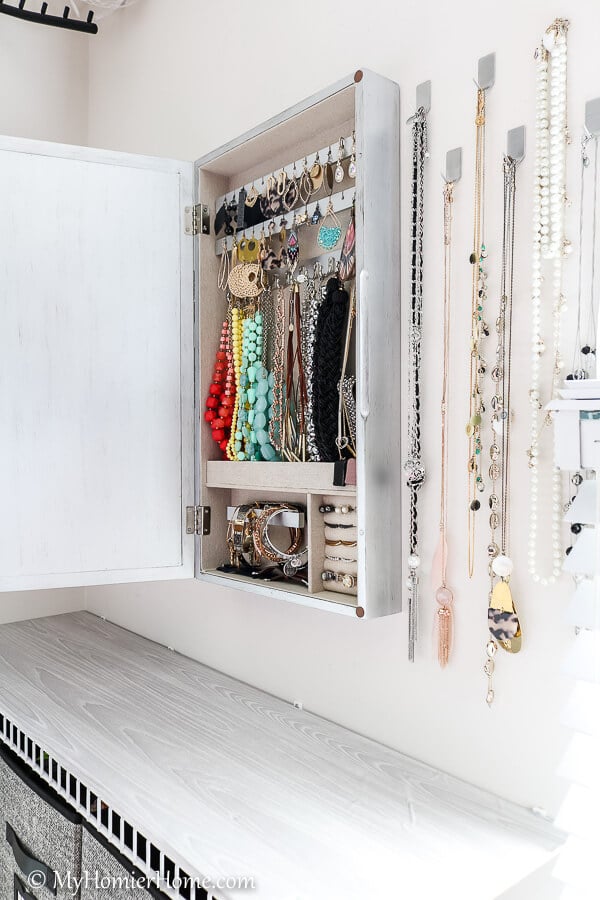 (click on any of the images to shop the products)
Skinny Hangers

If you don't already have skinny hangers in your closet, you are completely missing out.
These skinny hangers are literally the best of the best.
They are so good that my husband even started taking them from my closet to keep his nice clothes in tact.
Every so often, I buy another pack to keep building my collection.
This may seem like a weird organizing item to put on this list, but let me tell you, organization is partially about how it looks and these hangers help my clothes look amazing day over day whether they be hanging in the closet or being worn.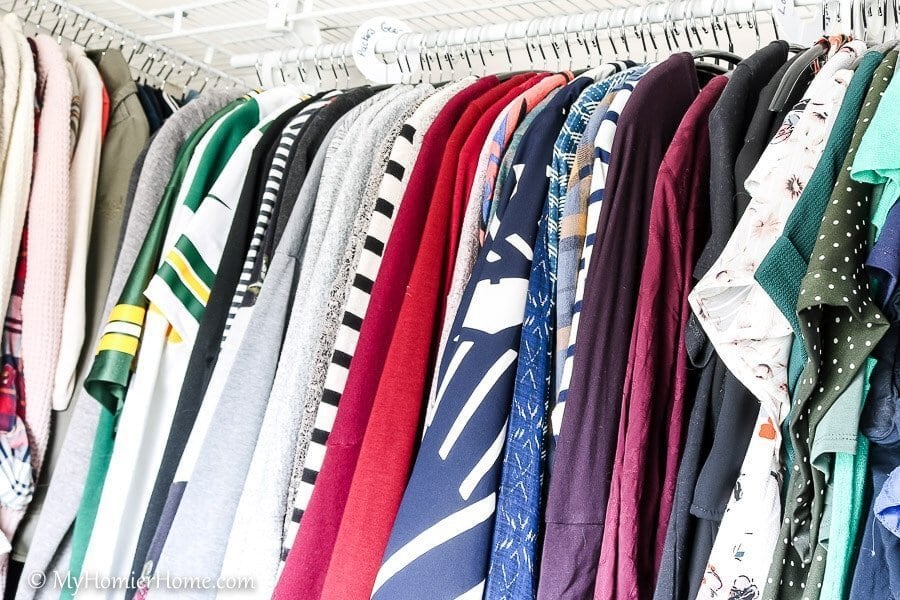 (click on any of the images to shop the products)
Kid's Clothes Organizer

If you have kids, you know getting dressed can be a daily struggle if you don't have a system in place.
To save ourselves valuable time, every Sunday I help my daughter pick out her outfits for the week and we put them in this kid's clothing organizer by the day of the week.
It saves so much time in the mornings and allows my husband to easily get her dressed for school each day.
Highly recommended.

(click on any of the images to shop the products)
Cube Storage Bins

While I was writing this, I realized I'm a cube storage fanatic lol.
I literally have cube storage in a gazillion rooms of my home.
The thing I love most about them is you can change out the color or style easily to fit your vibe, but you can also change up the use on a whim if you need.
For instance, in the bonus room shown above, we use these bins for toy storage and currently to separate the retired clothing by size that doesn't fit my daughter any more.
In my daughter's room, we use these to house extra blankets (aka. night-nights) and other miscellaneous back stock.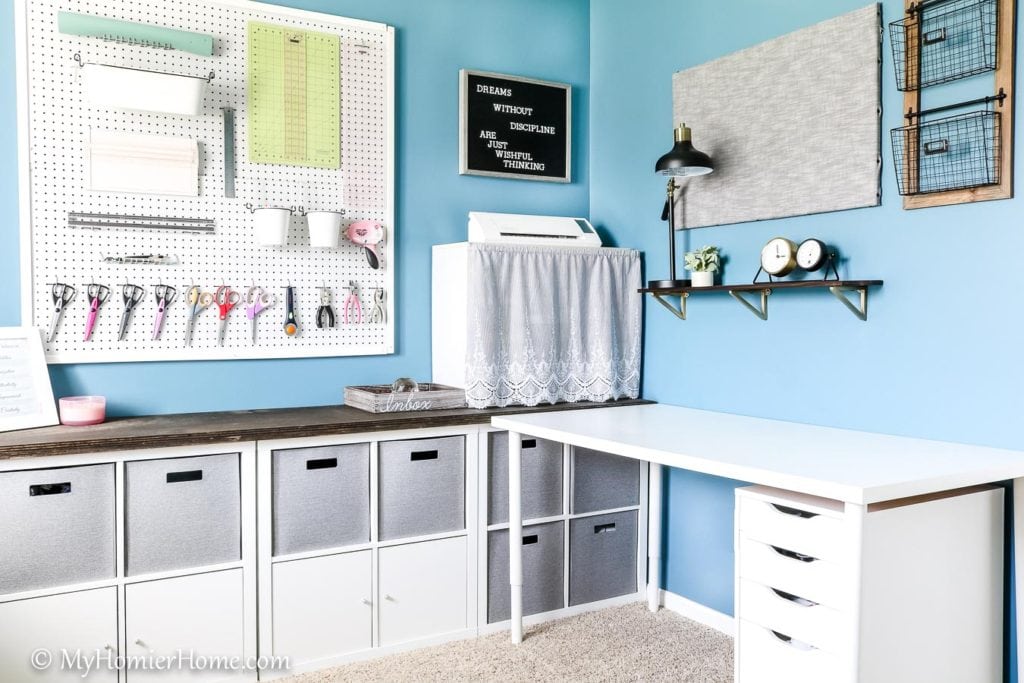 And in the office I have a bunch of these cubes to house all my miscellaneous crafting supplies.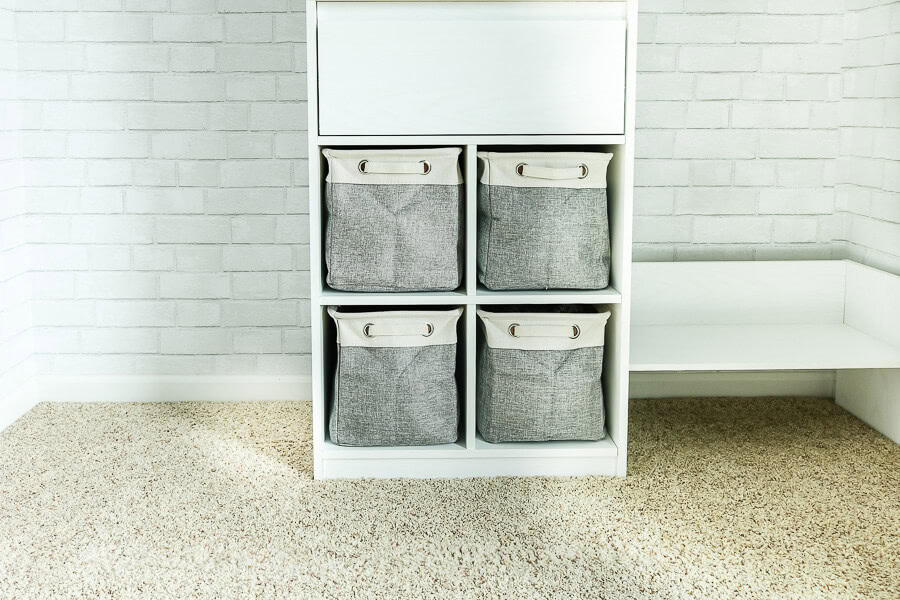 And these shown above our the latest edition to our home in the non-boring gender neutral nursery for our soon to be latest edition.

(click on any of the images to shop the products)
Wicker Baskets

And last, but not least, don't forget about wicker baskets!
I love wicker baskets because they always look pretty, can easily move from one room to another if needed, and can house all kinds of random things.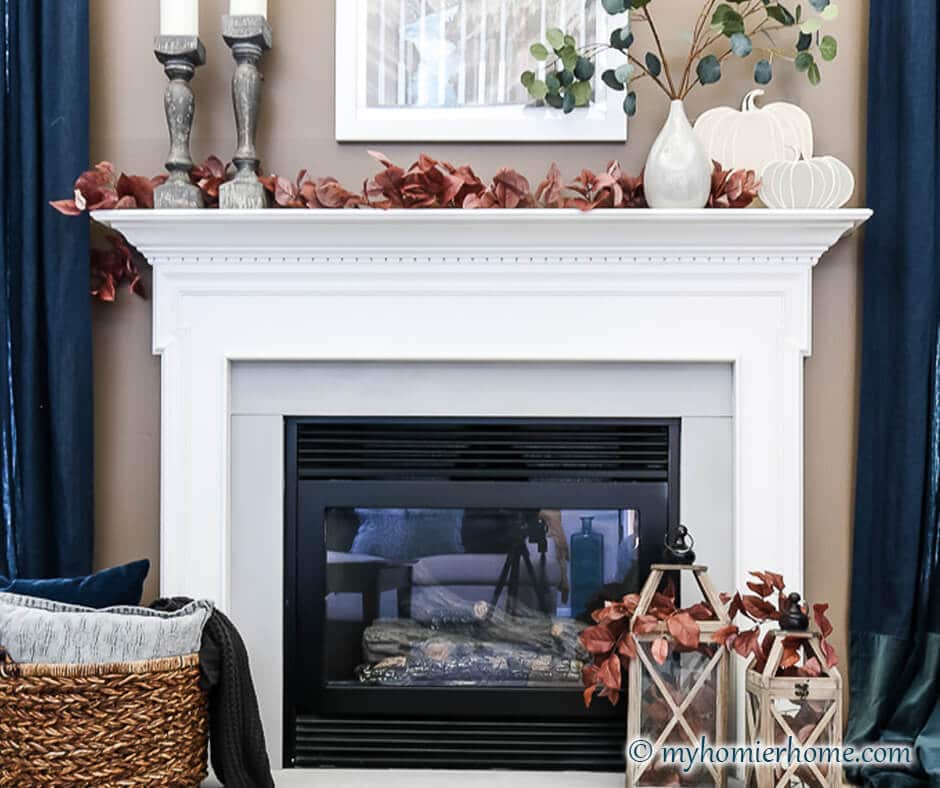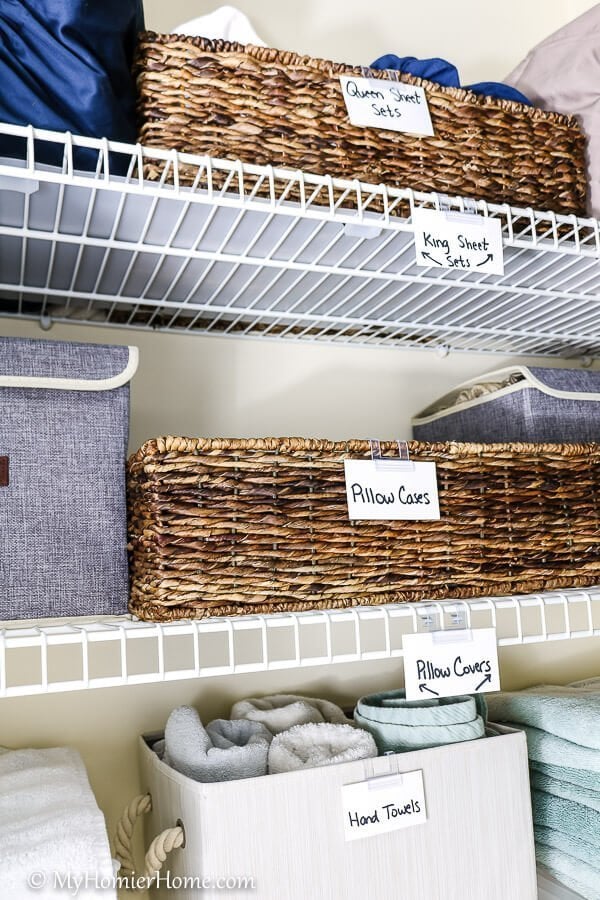 You can find my wicker basket picks through the scrolling pictures below.

(click on any of the images to shop the products)
Alright, what did I miss? Do you have an organizational must have not on this list?
Leave me a comment at the end of this post and let me know.
Meanwhile, you can shop all my favorite must have organizational finds below.
Click any image below to shop it directly!