How's it going today, friend?!
I'm bouncing off the walls again (any Sugarcult fans?) because this is the first week of my new weekly series, Homier Happenings.
This will be the best way for you to catch up on EVERYTHING that has happened over here at My Homier Home week over week… Woot Woot!!
Because let's face it, you're probably not checking out my blog, my instagram, my TikTok, my Pinterest, my facebook, my facebook shopping group, instagram shopping group, or LTK shopping group on the daily… even though I actually share on all of them almost daily…
(but it does help me out if you hit the follow button on any of those *shameless plug*)
Psst… if I had to pick one, I'd choose being a VIP member and joining my email list. That way you can get updates every Saturday in your inbox for the episodes of this Homier Happenings wrap up… just saying *wink*)
Anyways, I've been so caught up behind-the-(computer)-scenes after coming off of my 5-month maternity leave that I can barely contain my excitement for all that's coming up the rest of the year.
So, keep on reading and drop me a comment at the end to tell me your favorite part about this week's happenings.
WAIT… before I forget, there are so many 4th of July Sales happening this weekend that you can check out right here.
Now let's get to it!
Disclaimer: This post does include affiliate links for your convenience. This is at NO additional cost to you but earns me a small commission. To read more, check out our disclosure policy. As an Amazon associate, I earn from qualifying purchases.
Our Latest Posts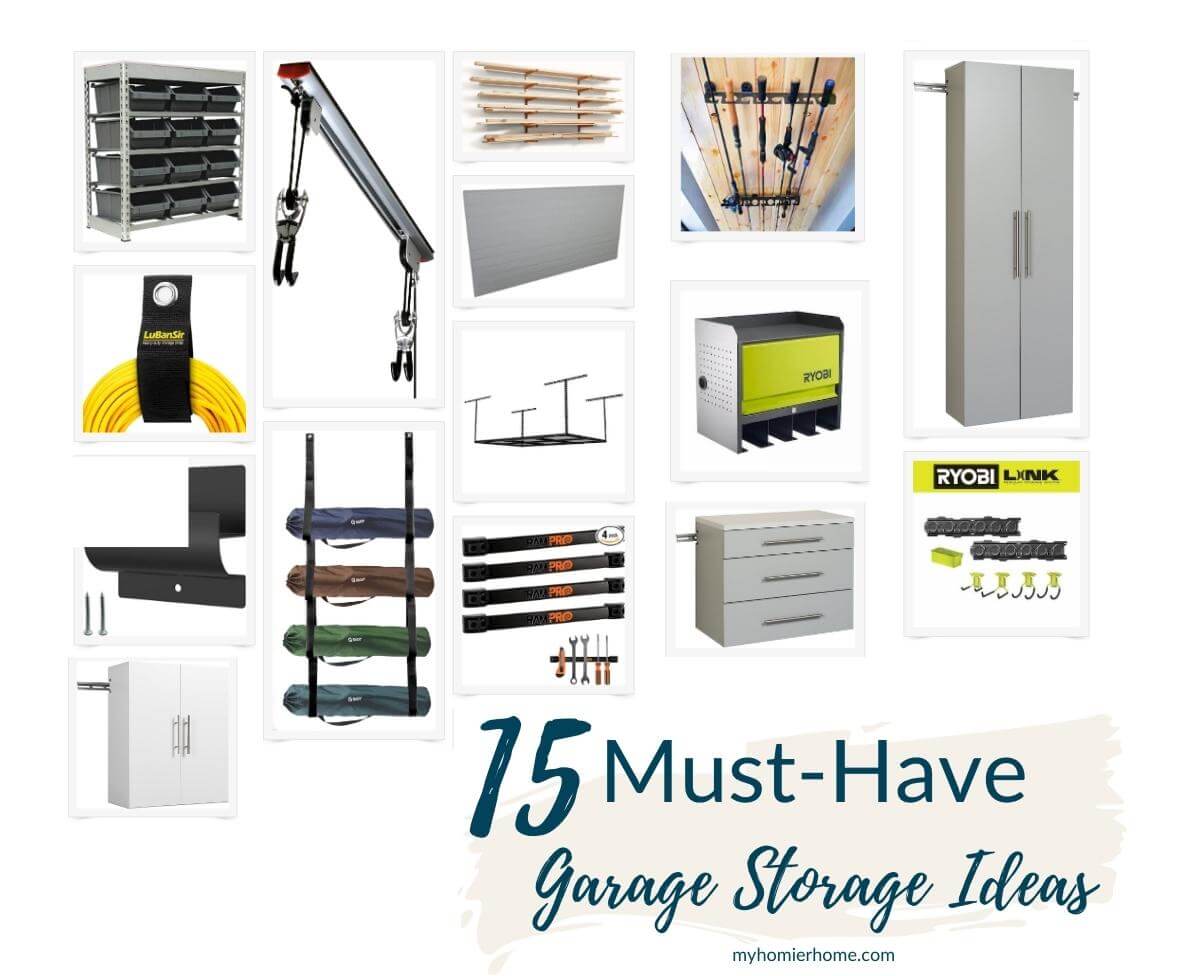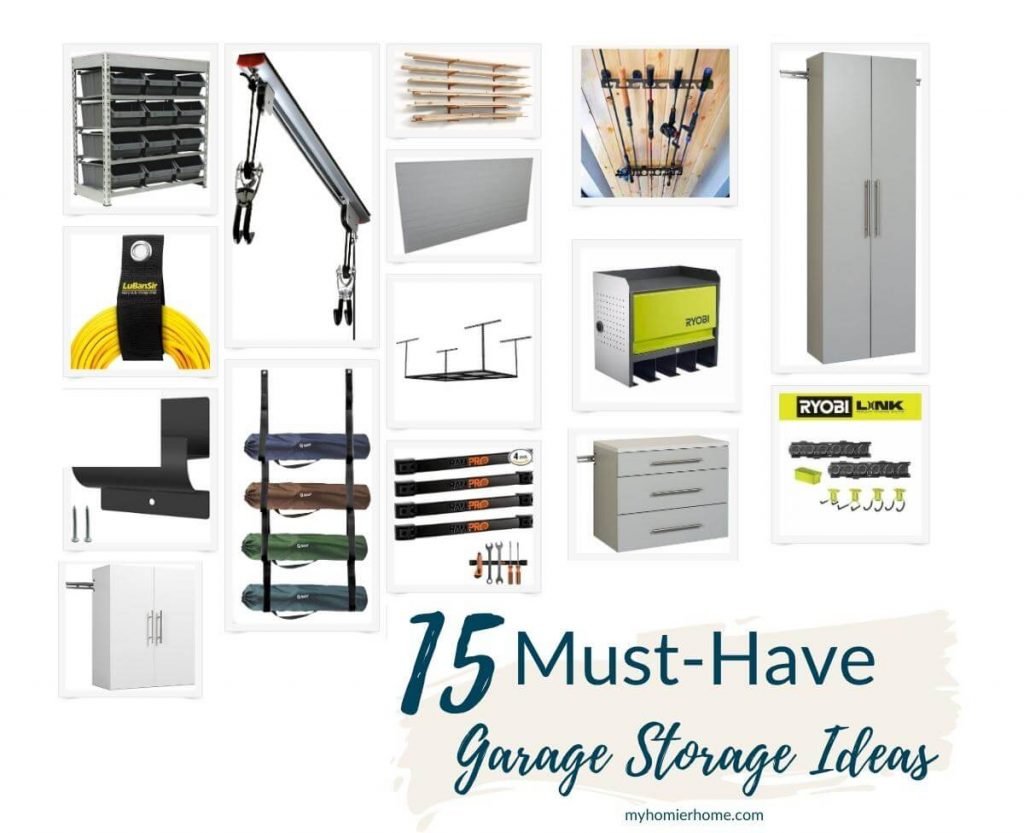 Garage Storage Ideas
I've been researching all kinds of garage organizational items to get my garage back in functional condition
From Store to Styled: Built-In Bookshelves
This week, I'm sharing the items I found for a client and how I styled them in her built-in bookshelves.
Plus a throwback for fun…
Peel and Stick Wallpaper Tutorial
Ready to get started with peel and stick wallpaper? This tutorial will teach you how to hang peel and stick wallpaper the easy way so you can transform any space.
I'm Glad You Asked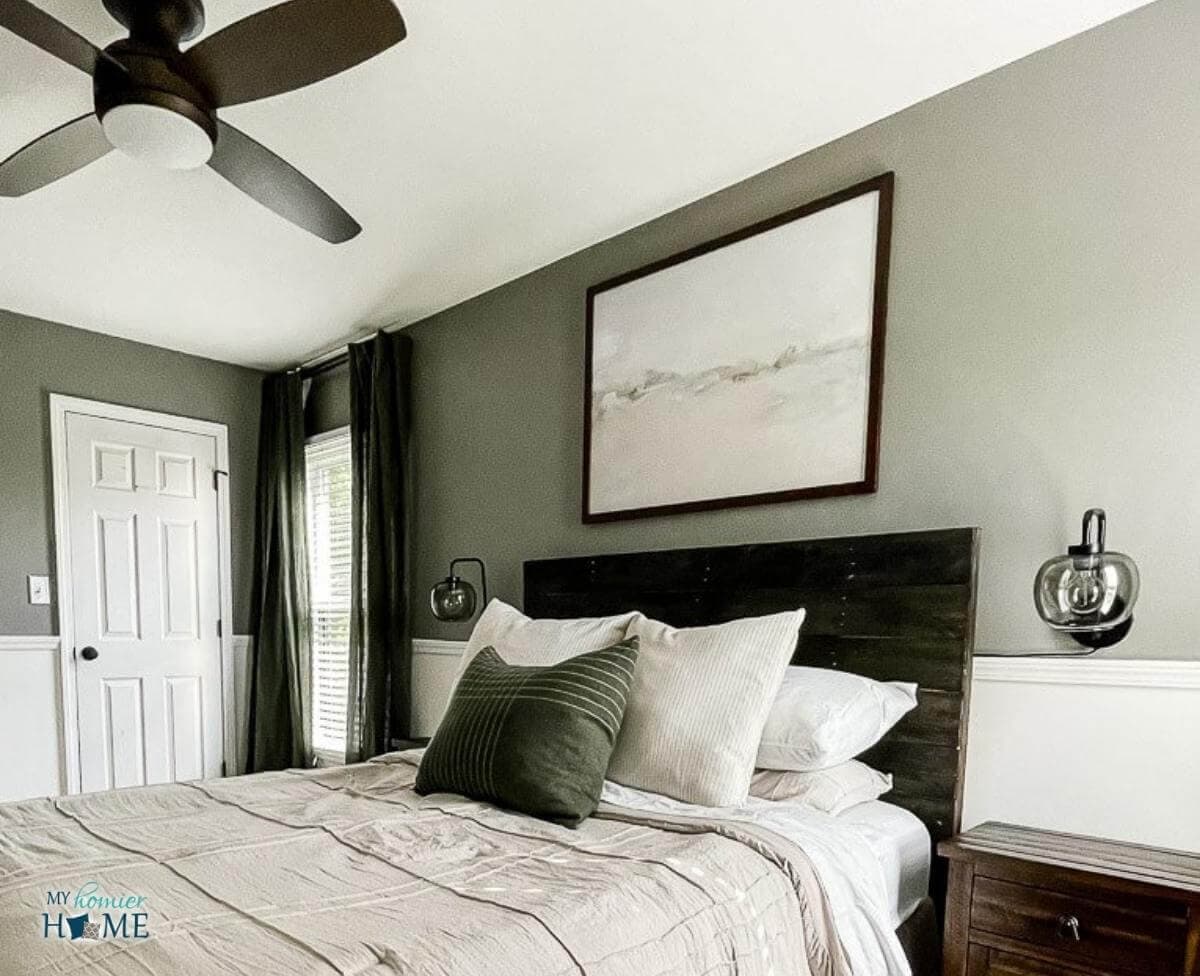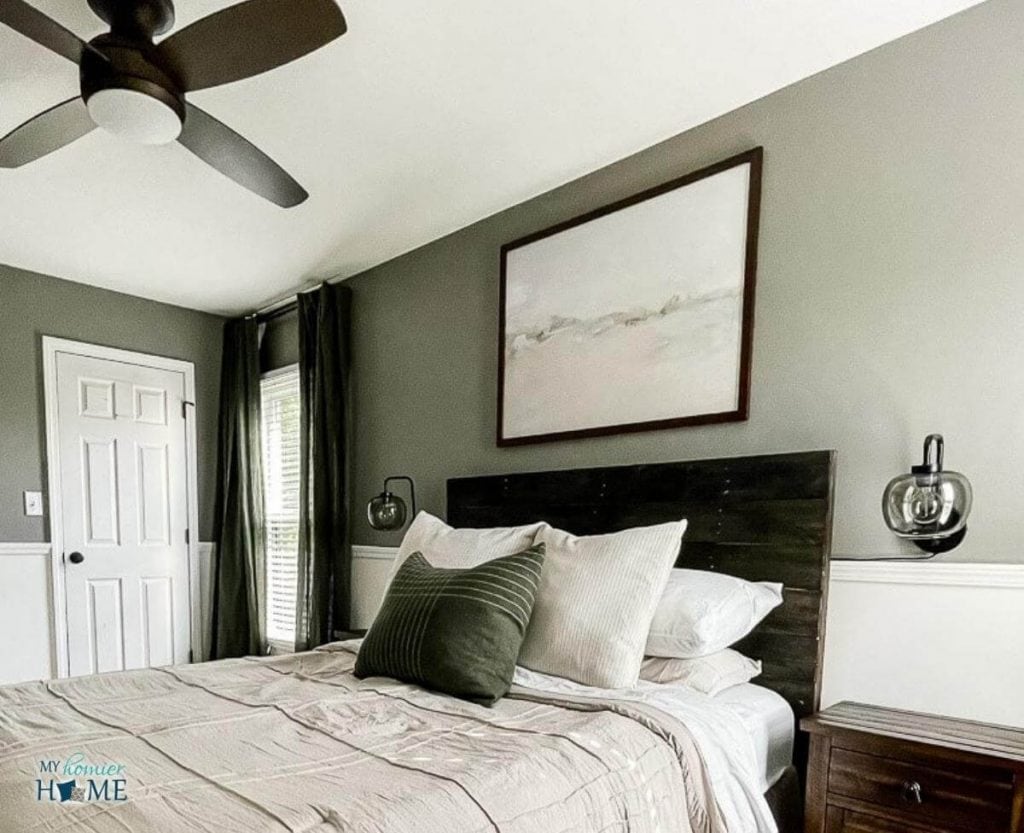 Q: What are the rules for hanging artwork the right way?
A: Hanging artwork seems like a no-brainer, but if you've ever felt like something was off and couldn't put your finger on it, it's probably one of these rules that was missed. First rule is stand alone art should hang between 57-60 inches from the center of artwork to the floor. Second, for artwork above furniture, measure 8-10 inches above the back of a sofa or 4-6 inches above a mantel or headboard. And third, to determine the width of the artwork, measure two-thirds of the width of your furniture piece.
Most Loved Links of the Week
Before I get to the Most Loved Links of the Week, I need to make an announcement…
One of the best shopping sales of the year is coming up July 12th – 13th.
It's going to be epic… like tell your friends epic.
In case you haven't heard of it, it's called Prime Day *cue the confetti*.
We will be sharing all our home decor finds in real time on all of our shopping socials on those days, so be sure you're following on your fav channel, but also, you need a Prime membership.
If you don't already have on, I have good news.
They are doing a 30-day free trial of Amazon Prime right now.
This is great because you can sign up for it to take advantage of the deals and then decide after if you want to keep it or not.
No hassle, no commitment.
Anywho, we are getting super excited over here and I don't want you to be left behind on any of the awesome finds we discover, so get your prime membership and follow me on whatever social platform of mine you prefer (see below).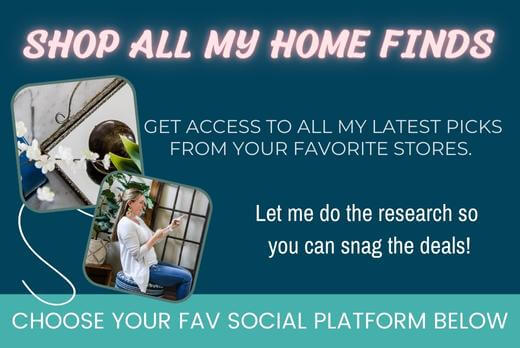 Alright, back to the regularly scheduled programming lol…
Here's this week's Most Loved Links of the Week…
Disclaimer: This post does include affiliate links for your convenience. This is at NO additional cost to you but earns me a small commission. To read more, check out our disclosure policy. As an Amazon associate, I earn from qualifying purchases.
Corner Bookshelf // Velvet Accent Chair // Black Rattan Pendant Light // Wooden Side Table // Mini Table Lamp
Every week, I'll be sharing our Most Loved Links from the past week.
These are the ones that either sold the most, got the most love in our Home Decor Finds Facebook group, and/or ones we are totally in love with and have to share!
And don't forget, I'm all about building community here where we can help each other reach dream home status with the home we have, so if you have something you really love, send it over and I can share it with the rest.
Weekly Feature
This week's feature is all about my Home Decor Finds Facebook group because we're running a super fun giveaway.
Not a member of HDF yet?
No worries! Click the photo above and join us.
Once you're a part of the group, you can start gaining entries into the giveaway by inviting your friends.
But you'll want to hurry because the giveaway ends July 5th at 11:59pm EST.
Interested in seeing some of your home decor finds in your room before you purchase them? DM on Instagram or checkout my info page here.

Sneak Peak of the Week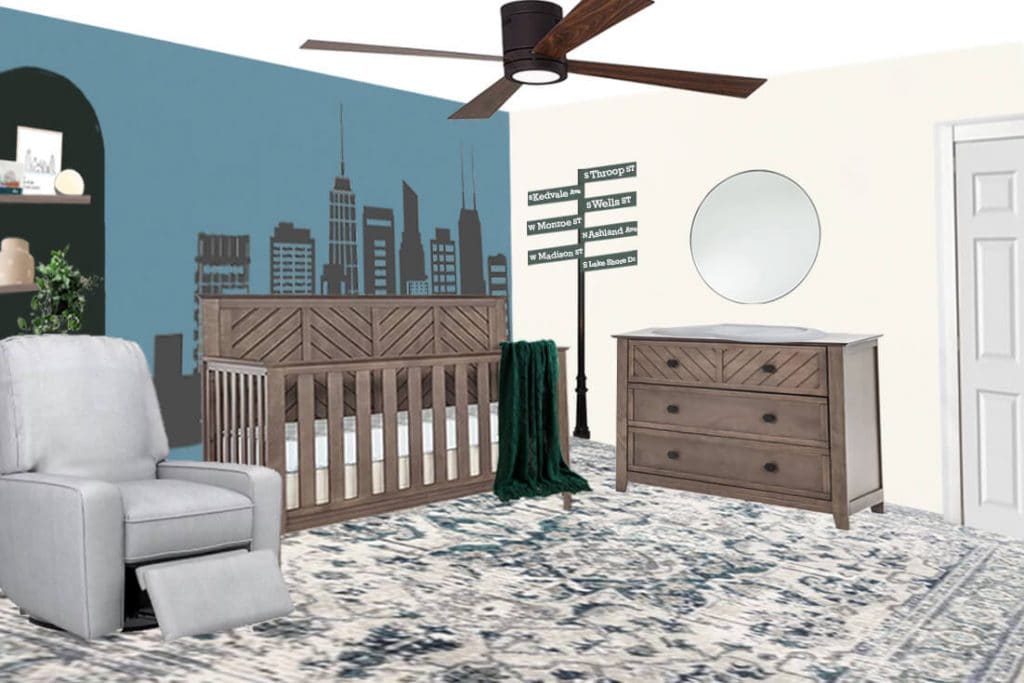 So last year, I put together our gender neutral nursery before my son was born.
Above you can see my design board, but there are two things we never finished – switching out the ceiling fan and the street sign.
Since this nursery is Chicago-themed and my husband were both born and raised on the south side of Chicago, I wanted to incorporate a few significant street names in the design.
Well, now my son is 5 months old and I am ready to get this street sign up on the wall, so be on the lookout for this fun project coming soon!
Alright, that's a wrap for this week.
Talk soon!
P.S. I share all my real-time updates over on Instagram. Come join me!