From Store to Styled: Built-in Bookshelf Decor
Today's from store to styled feature is all about decorating built-in bookshelves. Follow along as I take a decor color scheme and style it.
On this week's From Store to Styled, I'm taking you through the what I found at the store for one of my clients and how I would style these finds in her living room built-in bookshelves.
If you're wondering the techniques I used, you can check out my how to decorate bookshelves tutorial.
Let's get to the goods!
Here's where we started… a clean slate.
She provided me with a few random items she had to possibly incorporate and a couple sentimental things to include to, but since this series is all about from store to styled, I'll focus on the things you can snag at the store.
From Store…
Here are the goodies I found at the store and online.
Disclaimer: This post does include affiliate links for your convenience. This is at NO additional cost to you but earns me a small commission. To read more, check out our disclosure policy. As an Amazon associate, I earn from qualifying purchases.


… To Styled
And here's how I styled those items.
Make note of the visual color triangles, shelf triangles, and texture balance across all six shelves and the hearth.
What do you think of this color scheme?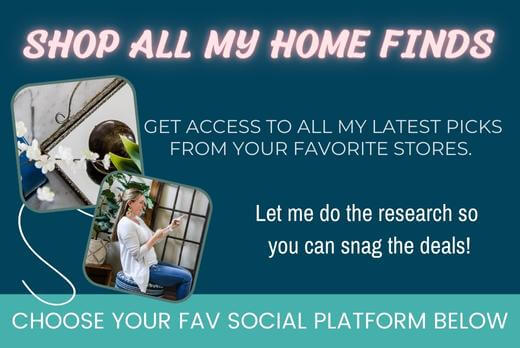 Stay tuned for more "From Store to Styled" every month here at My Homier Home and over on the 'gram.
Talk soon!