Antique Ice Chest Turned Vintage Bar Cart
Looking for a conversation piece? Find yourself an antique ice chest and turn it in to a vintage bar cart. I'll show you how in this post.
I'm a sucker for cool, vintage-style antiques – especially when they had a practical purpose before and I can repurpose them as decor.
This antique ice chest has been in our family since my mom and dad were just starting out.
In fact, I've inherited most of their antiques they collected since they live in apartments now.
We have a fun marble table that was in my house when I was a kid and this vintage ice chest that was in my dad's garage as part of his garage bar forever.
Here's how I turned it into a vintage bar cart.
Disclaimer: This post does include affiliate links for your convenience. This is at NO additional cost to you but earns me a small commission. To read more, check out our disclosure policy. As an Amazon associate, I earn from qualifying purchases.
Find an antique you love and clean it up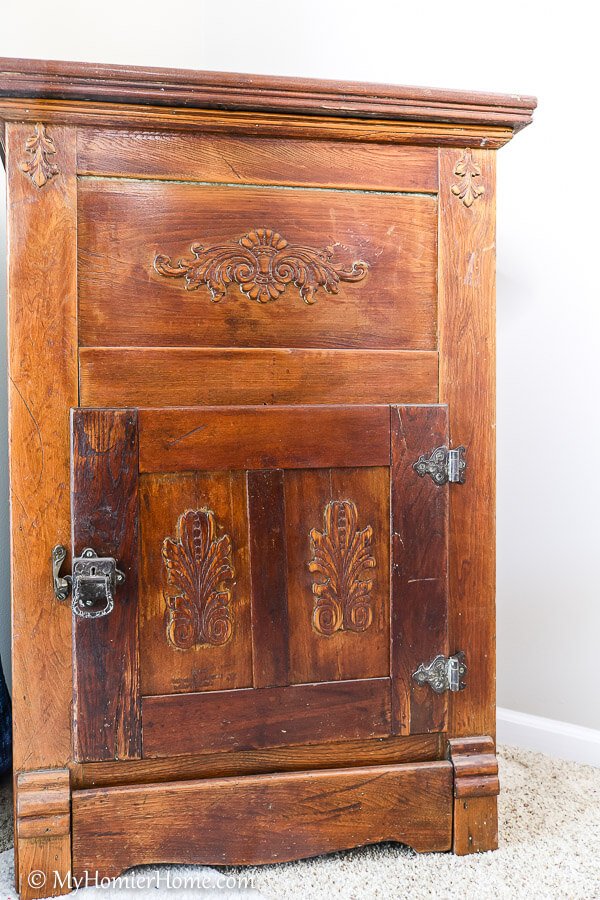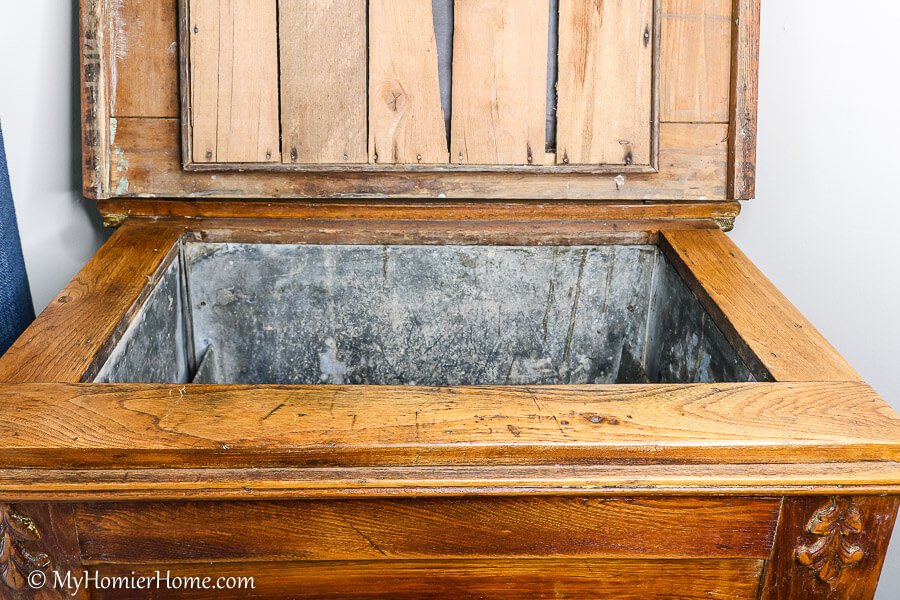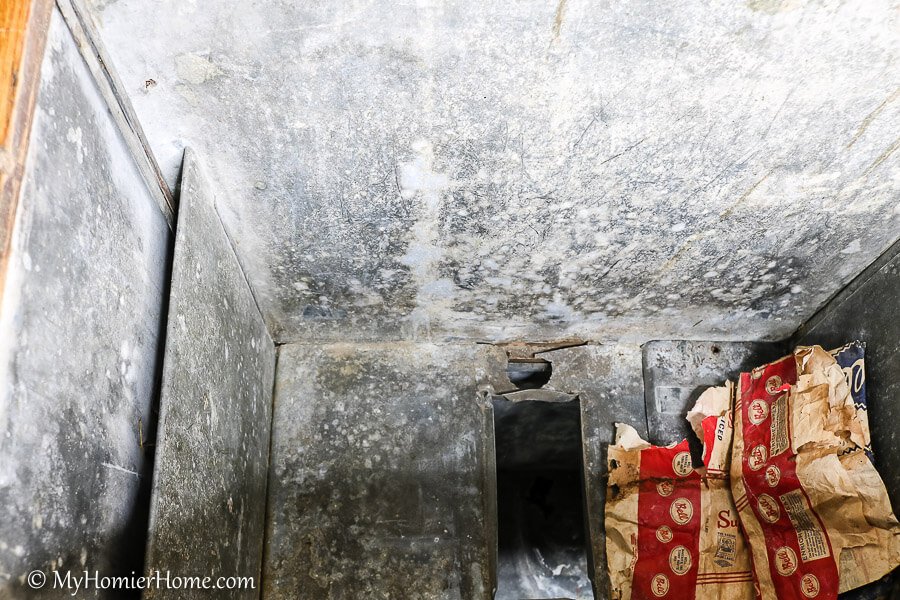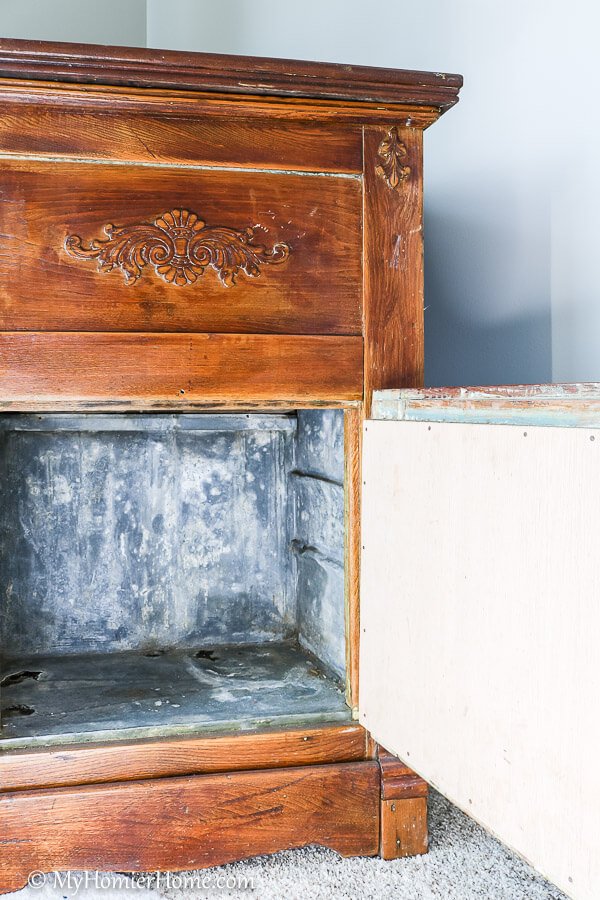 How amazing is this vintage ice chest?
It actually still had an old paper bread covering from who even knows when – we leave it in there for fun lol.
Do you know how these used to work?
This was the refrigerator before electricity.
They would put ice in the top part and it would keep the bottom part, the fridge, cold.
How cool is that?
I love the stories antiques tell in their wear and tear and also how well-made everything typically is.
This ice chest is made of solid wood, so it took my dad and husband to get it in here, but it is a perfect addition to our dining room.
Create a platform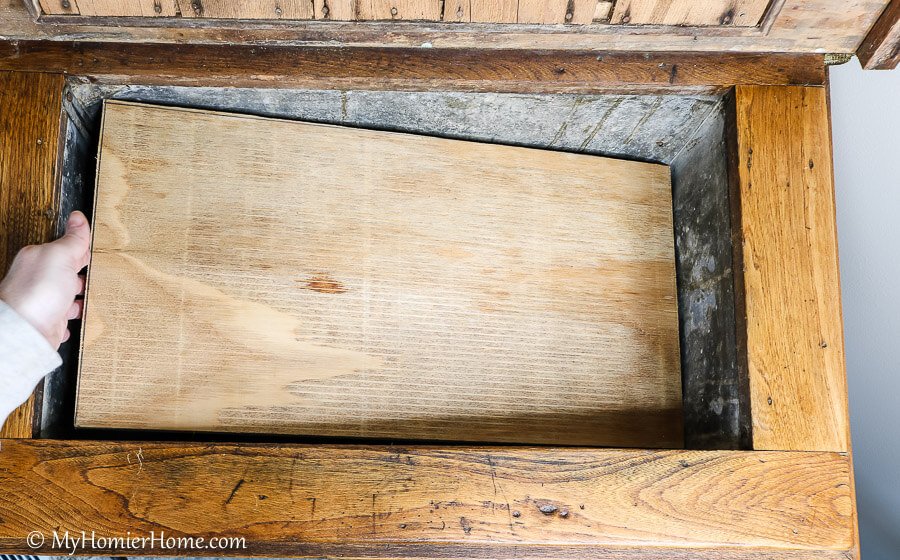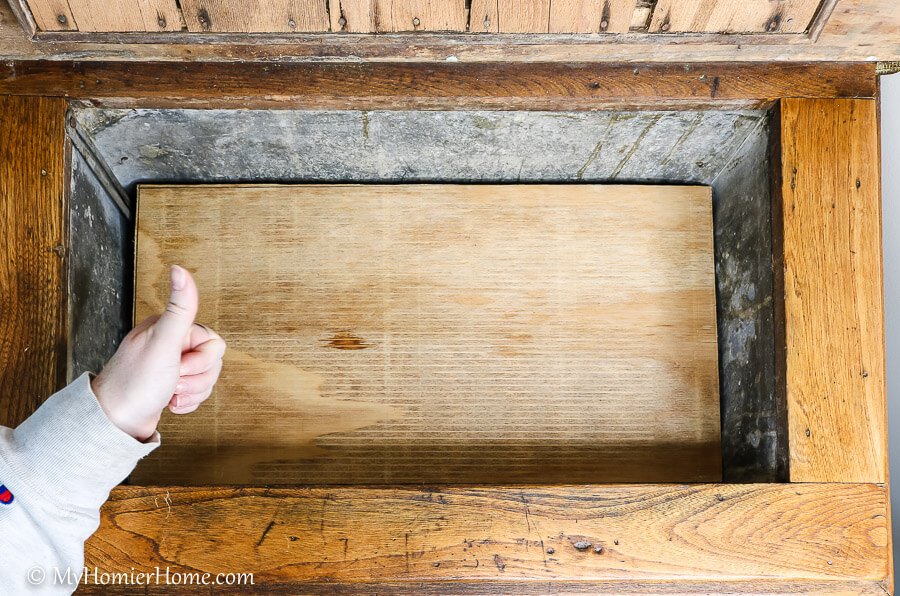 If we added booze the way it was, it would have been hard to see what you were looking for.
So, we cut a piece of wood to size and placed it over the notches in the top part of the chest.
Why these little metal cutouts are there, I don't know, but they were exactly what we needed to prop up the bottom of this part of the ice chest.
Add the booze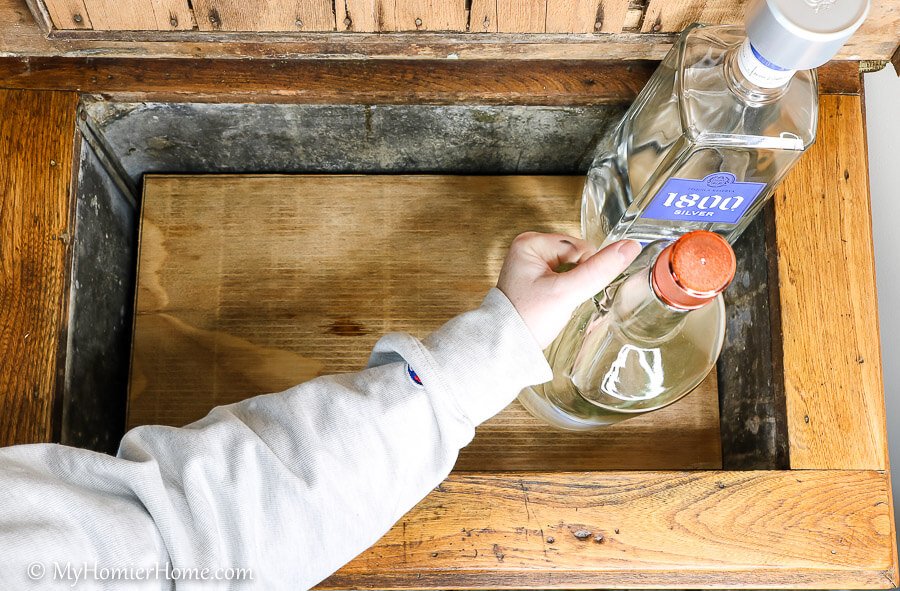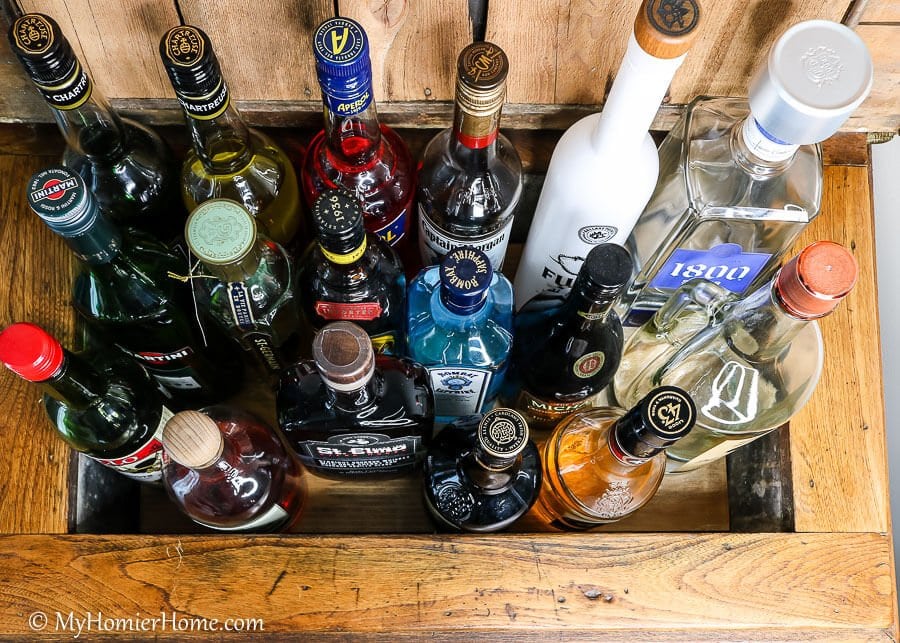 Now for the fun part!
Grab your best collection of booze and display for all to see.
We have the "good stuff" in a metal basket in the fridge part, so we can have the door shut and when guests come by, do a dramatic unveiling of the goods lol.
Enjoy!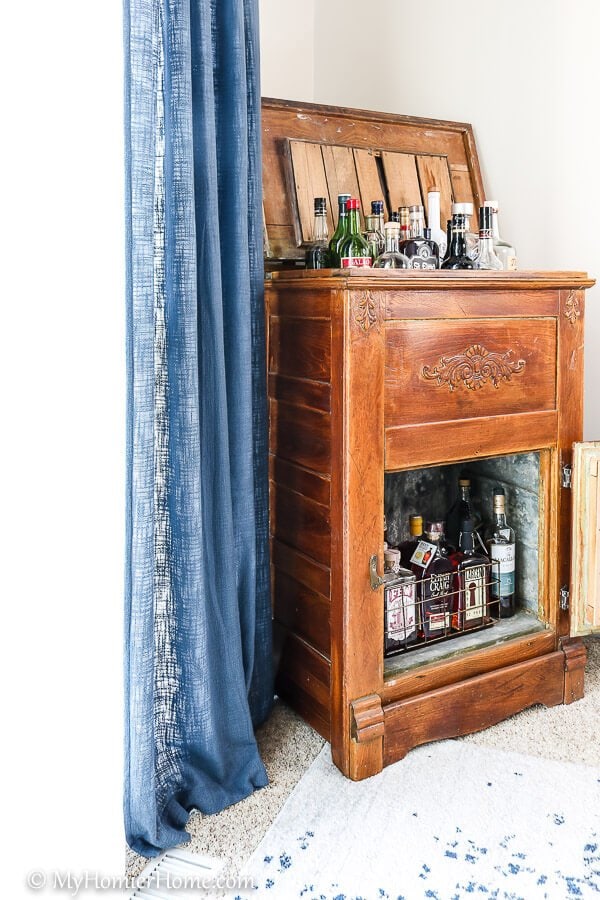 (click on any of the images to shop the products)
Look at how cute this vintage bar cart is?
I'm obsessed.
Also, did you know the rug I have in here is from Walmart?!
Here is the full version of the rug in the picture below.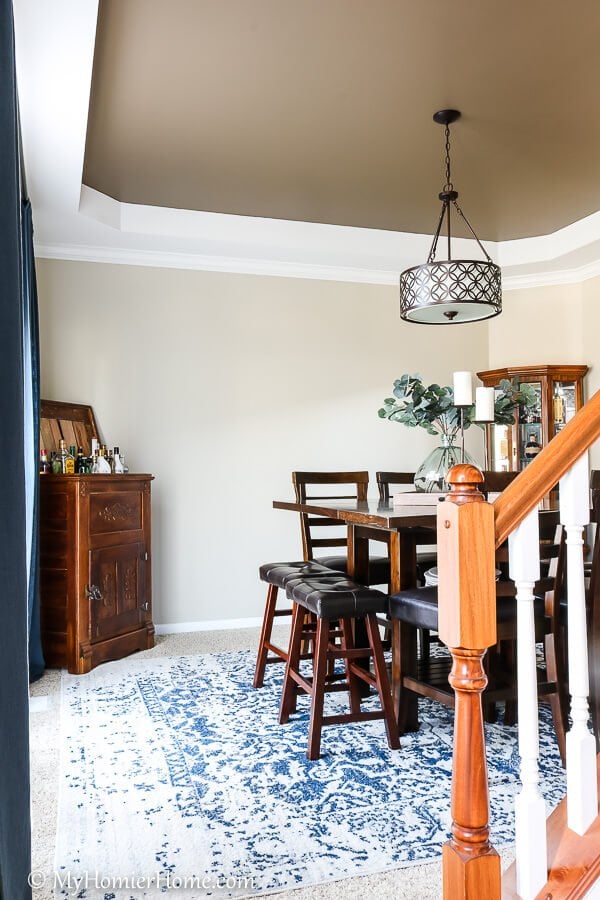 It is such a durable rug and super inexpensive too!
Right now it's $130 for an 8'x10′, but even without the discount, its normally only $180!
If you're looking for a subtle pattern and a small pop of color to brighten up your room. This rug is it.
Do you have any antiques in your home?
Leave me a comment and let me know how you incorporate these fun pieces!