How to Gain More Space: A Repurposed Closet Makeover
Need more space? A repurposed closet makeover is the answer. We transformed our closet into a storage and kid craft space.
Welcome back to the One Room Challenge Week 3!
I made some serious headway on this room this past week due to a couple days off for fall break.
You can find all my behind-the-scenes updates on my Instagram Stories under ORC Bonus Room.
Also, don't forget to check out the progress all the other ORC bloggers are making in their homes… the inspiration is endless!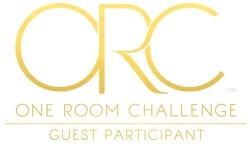 This week I want to share with you how we made a standard closet in our bonus room move on to bigger and better things.
We repurposed this space to maximize our toy storage and leave room for kid crafting supplies.
Now keep in mind, we are only 3.5 months into our pregnancy, but I'm a planner at heart.
This bonus room makeover is prompted by the fact that we know we will be spending a lot of time up there and we want it to be the main toy hub, so hopefully this space will do the trick.
I won't show you the styled and finished product until week 6, but here is a sneak peak of how we have repurposed the closet to maximize its functionality.
It was a little tough fitting the countertop in because we made it fit so well, but it ended up working well. I just need to do a little touch-up painting on a few of the areas.
I didn't want to give too much away before the big reveal on November 7th, but what do you think of this new and improved version?
Disclaimer: This post does include affiliate links for your convenience. This is at NO additional cost to you but earns me a small commission. To read more, check out our disclosure policy. As an Amazon associate, I earn from qualifying purchases.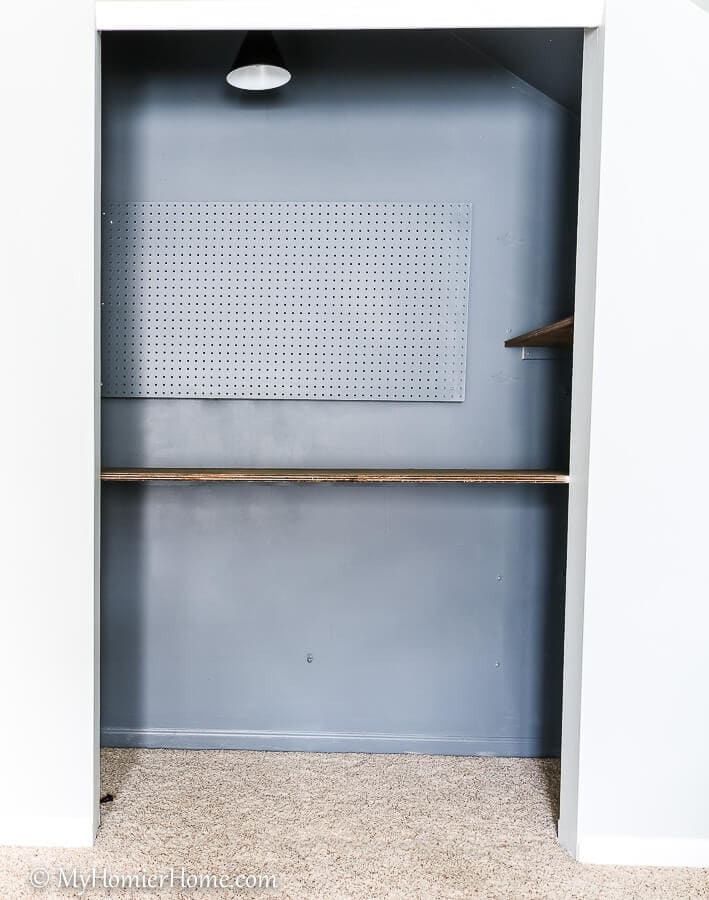 I knocked out so much on my list, but I still need to finish the following.
Week 4 will be unveiling my reading nook made from an old TV cutout in the wall.
A few more weeks to go!
TO-DO LIST
MAIN ROOM
Paint the room
Purchase Stikwood
Hang Stikwood wall
DIY behind-the-sofa table & side table
Call electrician to move cable box hook up & plug (coming Saturday)
Build IKEA and Target furniture
Paint touch-ups
Buy new:

Rug
Drapes
Curtain rod
TV & mount
IKEA storage
Artwork for entry
Throw pillows & blanket
READING NOOK
Paint nook
Make cushion
Buy new:

Step to get into nook
Light fixture(s)
Book holders for wall
Cushion/Fabric for seat
Pillows
CLOSET
Remove closet doors
Paint inside of closet
Stain and install DIY countertop
Stain and install shelving
Paint & cut to size the pegboard
Buy new:

Mini Fridge
Storage cubbies for underneath counter
Lighting