Patriotic Table Decor for the Outdoor Table
We love celebrating America, so if you are hosting a party or want some red, white, and blue vibes, this patriotic table decor will give you the inspiration you need.
It's that time of year again where we celebrate our independence!
We almost always have an impromptu party, so this year I wanted to be a little more festive.
I will tell you Pottery Barn's 4th of July deals were amazing!
So, if you ever need to set up a patriotic table in a hurry, they definitely have some amazing items at great prices right before the holiday!
Table of contents
Disclaimer: This post does include affiliate links for your convenience. This is at NO additional cost to you but earns me a small commission. To read more, check out our disclosure policy. As an Amazon associate, I earn from qualifying purchases.
All the outdoor glasses were on sale at Pottery Barn along with the navy plates, the buffalo check napkins, and the American flag galvanized plates, too!
The white chargers I found at Michaels.
Even thought Pottery Barn had a full selection last minute, Michaels was slim pickin's, so if you are looking for more DIY items from Michaels crafts, its best to shop at least a holiday early.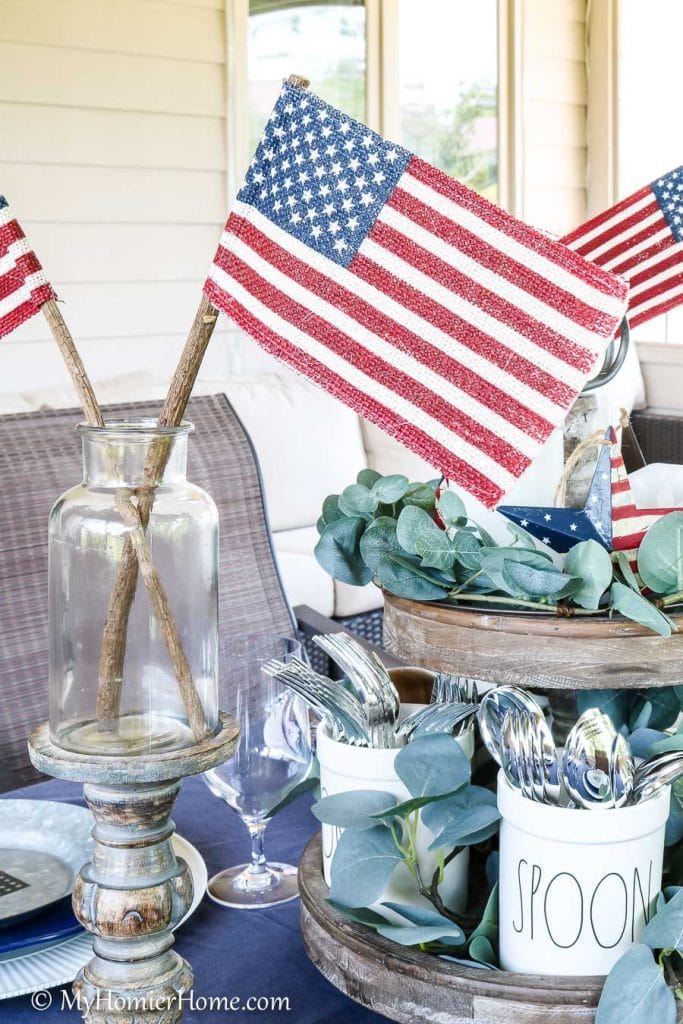 These beautiful flags came from Pottery Barn, too.
I love their texture! My Rae Dunn spoon, fork, and knife holders were a Home Goods find!
Every now and again I'll pass an aisle and find a random Rae Dunn item in the mix.
These were actually attached to another plate, but since I was trying to use them in my tiered-tray, I found a way to separate them… little elbow grease and an x-acto knife!
The glass jars holding the flags and the candle holders were also a Home Goods find.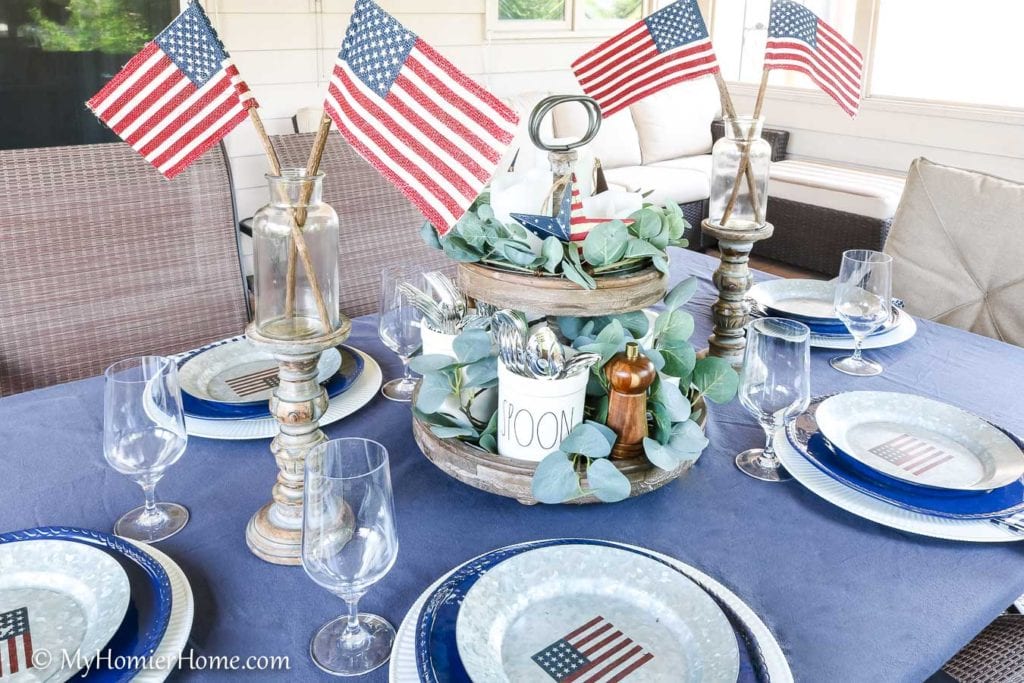 All the greenery on the tiered-tray is from the Magnolia collection at Target as well as the salt and pepper shakers.
The tiered-tray is one you see a lot around Pinterest, but I purchased it at Painted Fox Home.
It was on backorder for awhile, but I think they are back up.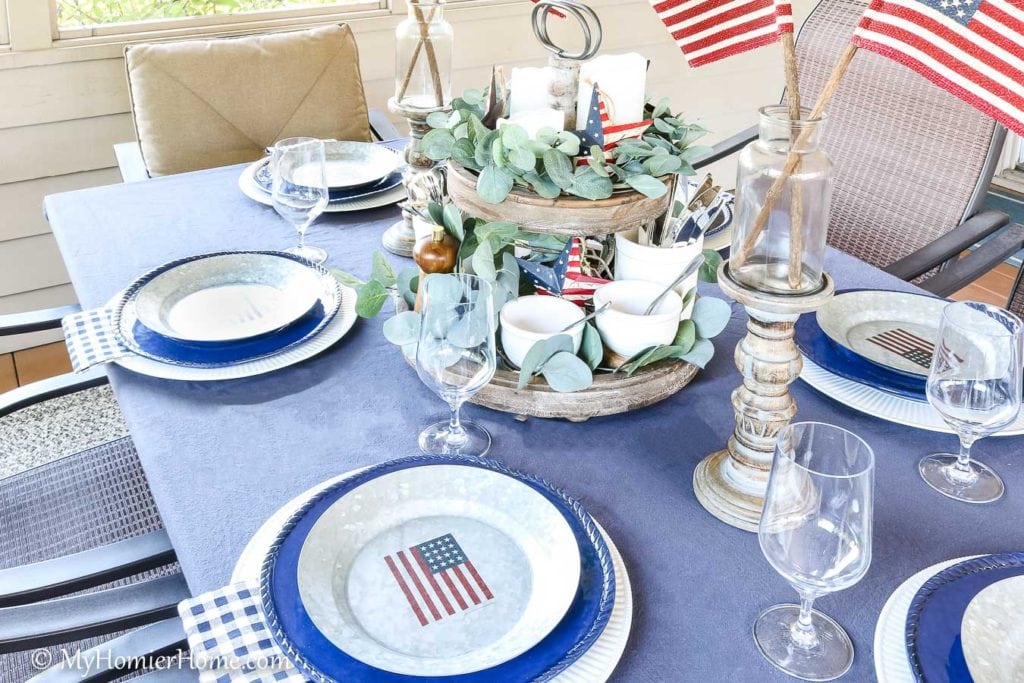 The little stars in the tiered-tray are from (affiliate link) amazon.
The come in a pack four and they are the perfect size to get squeeze into the tray.
The blue tablecloth was actually a clearance item at Bed, Bath & Beyond.
I walked in and it was waiting for me on display right in the front!
It is not for outdoors specifically, but I'm not a huge fan of my outdoor table, so covering it up with anything pretty works for me.
I hope you have a wonderfully, festive holiday and I hope this patriotic table decor gave you some inspiration for your next get together!
Let me know what you think in the comments below! Enjoy!