Welcome to the DIY Decor Digest, where we talk all things my homier home, your homier home, and random homier home's from around the internet. This is full of fun, faves, tips and projects you'll want to know about. Happy Homier Homemaking!
Another month down!
Schools out and I'm ready for the summer to begin, who's with me?!
As crazy as this year has been, it's time to enjoy! In today's digest
Disclaimer: This post does include affiliate links for your convenience. This is at NO additional cost to you but earns me a small commission. To read more, check out our disclosure policy.
What's New at Casa de Ciz
We've been super busy chasing little miss thing around because she just started walking at the end of April. It is super fun, but totally exhausting.
I also got tired of my meh video background while on zoom, so I whipped up this DIY home office accent wall from inspiration I got from a West Elm rug.
It looks way more complicated than it actually was and I'm totally obsessed!
We've also been spending all our time on the back patio because it is now a complete extra living room in our house.

My Recent Fav's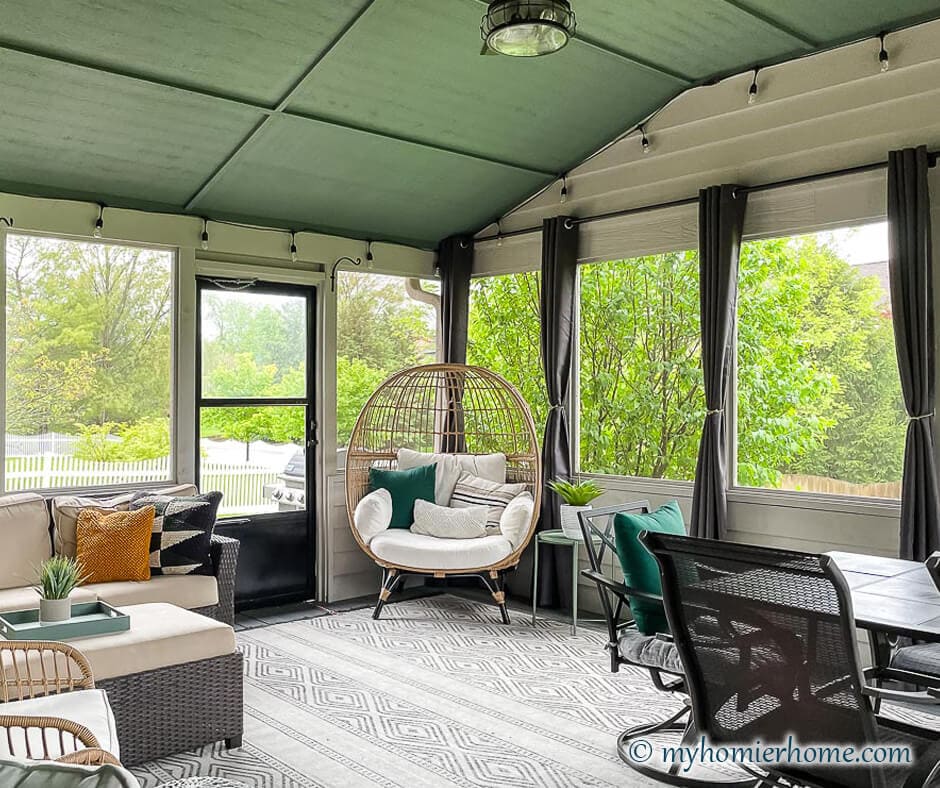 Speaking of my outdoor living room, here are some of my favorite things from this space that we've been using a ton…
(click on any of the images to shop the products)

I especially am in love with the egg chair, the curtains, and the rattan chairs because they have really brought a homey, relaxing vibe to the room.
When I say we are out there all the time, I mean, like, all the time… I may or may not watch Wheel of Fortune out there nightly lol.
Random Awesomeness
And of course, last but not least, my favorite finds this month from around the internet…
This gorgeous outdoor space.
This fun office accent wall.
This boho style bedroom inspiration.
This amazing DIY brick wall.
These tips on how to create a home furnishings budget.
This fun DIY plant wall.
This decorated hallway.
These tips on how to bleach an aged wood outdoor table.
This DIY porch swing.
This DIY rolling plant caddy.
These tips for making faux plants look real.
This DIY stone veneer patio.
Until next time, have a great start to your summer!