Welcome to the DIY Decor Digest, where we talk all things my homier home, your homier home, and random homier home's from around the internet. This is full of fun, faves, tips and projects you'll want to know about. Happy Homier Homemaking!
Can you believe April is almost over??
Is it just me, or did we blink and it's gonna be May (NSYNC joke lol)?
Either way, I'm super excited for today's post because it's all about enjoying the outdoors… little bit of inspiration and some DIY projects to help you make the warmer months amazing!
Disclaimer: This post does include affiliate links for your convenience. This is at NO additional cost to you but earns me a small commission. To read more, check out our disclosure policy. As an Amazon associate, I earn from qualifying purchases.
What's New at Casa de Ciz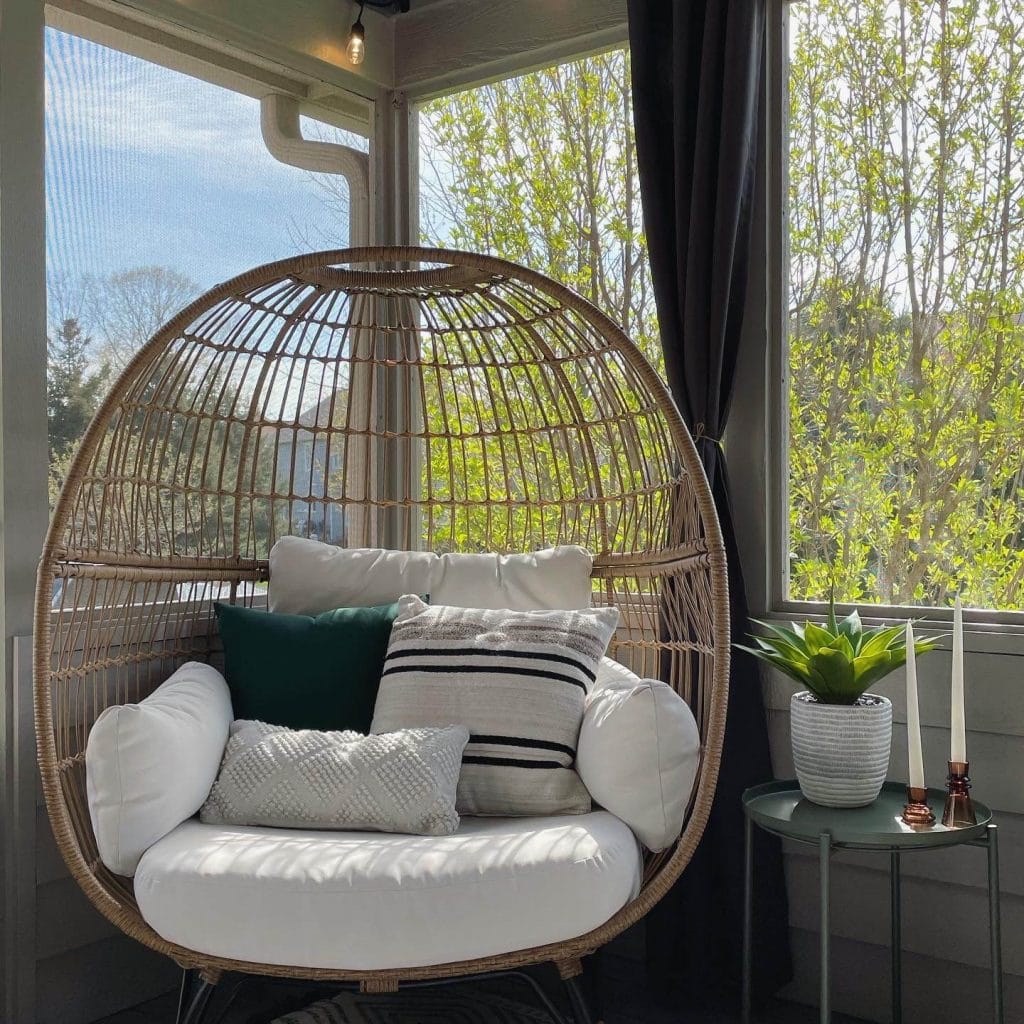 Casa de Ciz has been hoppin!
This month, my little girl turned one right before Easter.
We had a ton of fun celebrating her milestone with a virtual birthday party and, of course, a smash cake.
And, yes, she loved it!
It was all fun and games until the molars showed up. With spring break came another week of sleepless nights.
Turns out, she didn't only have one molar, but three coming in plus two other teeth!
I think we are over the worst of it (at least for now), so I celebrated by sharing phase one of my outdoor patio on Instagram!
I've also been sharing all the fun that's upcoming, including a Frogtape collaboration in my home office (psst… it's a dry-erase wall mural!) and a stencil project for my outdoor patio table.
So, long story short, if you're not following me on Instagram, you're missing all the goodies my friend!

My Recent Fav's

(click on any of the images to shop the products)
Here are the things I've been crushing on lately. All outdoor oasis worthy for sure!
Random Awesomeness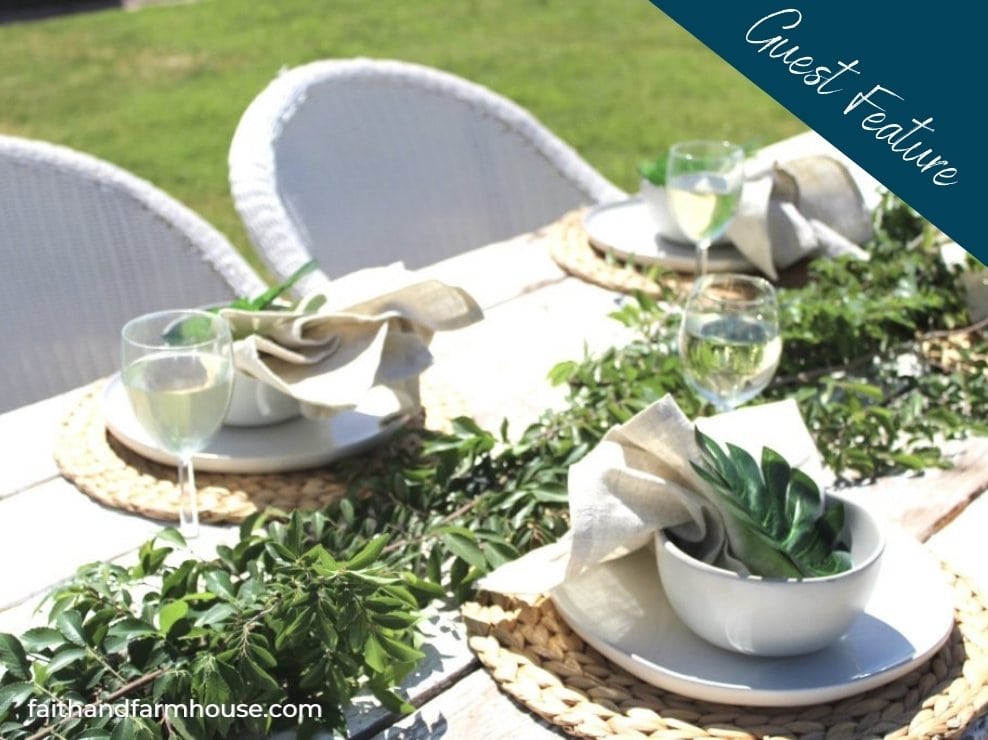 My feature homier home this month is from Danielle at Faith and Farmhouse. She did an amazing Serena and Lily dupe for her outdoor table and it is fabulous! She has the best style, so definitely one to follow!
In other homier homes, you should check out
This how to choose the perfect white farmhouse exterior paint color post.
This cute way to jazz up a patio table.
These creative ways to makeover your concrete patio.
How to refinish and refresh patio chairs.
These tips for a summer ready patio.
This awesome DIY wood planter tutorial.
A fun way to make a DIY outdoor grilling station.
These practical tips on how to level edging stones.
This tutorial on how to create a mailbox garden.
This black and teal patio decor inspiration.
This easy way to make an espalier trellis.
And last, but not least, how to create a beautiful outdoor space on a budget.
Until next time, happy homier homemaking!