For all my wine lovers out there, this is the perfect round up of gift ideas just for you. If you know one, these will make awesome gifts, too!
Gift guide week continues! I have rounded up so many great gift ideas, you'll be all set for gifting this year!
If you haven't yet, check out the ultimate gift guide for DIYers, the ultimate gift guide for mom, holiday gift ideas for her, holiday gift ideas for him, and holiday gift guide for grandma, too!
As an avid wine drinker myself, this is a round up of my absolute favorite wine-specific tools, gadgets, and fun for everything centering around enjoying a glass of wine. Let's get started!
Disclaimer: This post does include affiliate links for your convenience. This is at NO additional cost to you but earns me a small commission. To read more, check out our disclosure policy. As an Amazon associate, I earn from qualifying purchases.
Electric Wine Preserver

This handy dandy tool is a total must have for those that like a glass of wine on the weekends.
This preserver will keep your wine fresh way longer, especially if you don't finish a bottle in a single weekend… or rather open up the second bottle, but don't quite finish it lol.
Electric Corkscrew

I absolutely love my electric corkscrew!
So quick, so easy, such a great gift idea!
Wine Chilling Coasters

I love a glass of wine so much more when it is at the perfect temperature.
These coasters are such a great idea to pair with a wine gift basket for your favorite wine lover… hint hint 🙂
Healthy Wine Gift Box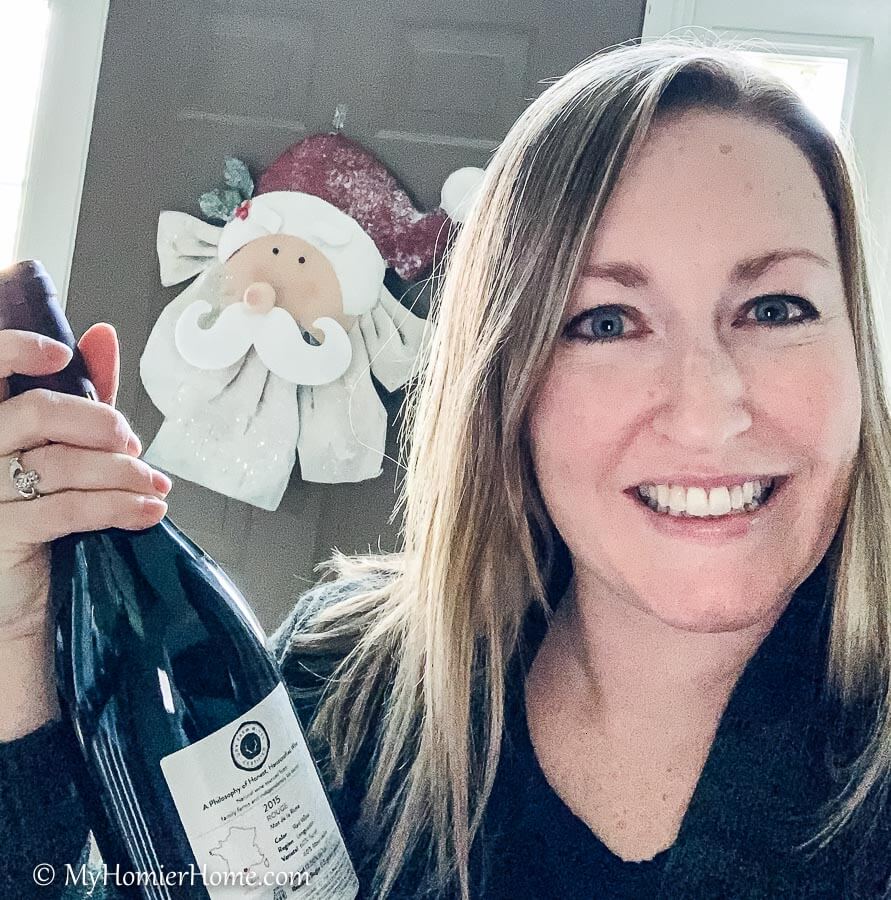 I don't know if you have been around long enough to have read my ultimate stress reliever post back at the beginning of the school year, but O.M.G., Dry Farm Wine is my absolute favorite wine subscription!
Dry Farm Wine is my favorite for a gajillion reasons, but specifically, it's lower sugar, no hangover when drank in moderation (you will get a hangover if you try to finish more than a bottle in an evening… not that I know or anything lol), but it is tasty and makes me feel confident that I'm not "cheating" on my diet while enjoying a glass of wine.
That alone helps me melt the stress away week over week.
As far as gifting, you can gift a single box or a full subscription of all kinds, all white, all red, a mix, or even bubbly or rosé!
This is a great gift idea for the health conscious wine lover!
Wine Tote with Glasses

I love this gift idea for hosting.
No more trying to juggle all the things as you bring out your wine and glasses for your peeps.
And I love that it can carry 6 glasses, too!
Mulled Wine Gift Set

As the seasons start to change, my wine spritzers aren't quite as rewarding.
I added this mulled wine set to my Christmas list to give warm wine a try!
This gift set as everything you need!
Wine Soaps

Keeping the smell of wine present throughout the week?
Yes, please!
These soaps are elegantly perfumed, but they are also vegan and handmade! Keeping the joy of the weekend with you all week long as you scrub-a-dub-dub in the… shower!
Wine Night Entertaining Must Haves

Now with wine almost always comes snacks and entertaining.
These fun trays are perfect for entertaining on a wine-themed night or to simply give your own night in a more elegant vibe.
My favorite is the wine barrel lazy susan!

(click on any of the images to shop the products)
What's your favorite wine-inspired gift?
Click any image below to shop it directly!