Packing tips, antique Spring finds, a gorgeous topiary tutorial, and my favorite tips on creating workflows are all featured today plus a few handpicked recipes.
Welcome back!
I hope you're doing well this week… I am drowning in a sea of sleep deprivation and all the swaddles.
My 3 month old is getting way too strong and has been breaking out of his cocoon every night… good times!
What's keeping me sane?
Coffee, of course, and my workflow cards in my Master Planning Board on Trello.
Keep on readin' for all the features and my productivity tip of the week!
This week's productivity tip
My tip for you this week is to have a place to write down your workflows for all the things you do in your business.
When you are overwhelmed *ahem*, as if we're never not, it's so nice to not have to think so hard about what to do and in what order to do it.
I have found this especially helpful in this time of working and moming in my day.
Soon the little will be at daycare and hopefully be sleeping better, but regardless, my tip for you is to write down your workflows!
You can see a sneak peek of some of my workflow templates in the picture above.
You might be thinking… Man, it would be a lot easier if I could just have the workflows done for me.
You're in luck!
Since I've already done it, I decided to add them to my shop.
You can grab my workflow templates already typed out and tweak them as you see fit.
Just head over to my Content Creation Organization Shop and click the Master Planning Board [Advanced] template for Trello.
Now let's head to today's features.
Here you will find inspiration from dozens of bloggers including recipes, home DIY, gardening, decor, family fun, traveling, fitness, and so much more.
Scroll down to see them all and link up at the end.
A friendly reminder to our guests that as a courtesy to the hosts, we ask that you follow every host on at least one social media channel.
If you are a blogger, then be sure to link up below. You may be our next feature!
Before we get this party started, let's meet the hosts and check out this week's featured favorites.
Meet The Hosts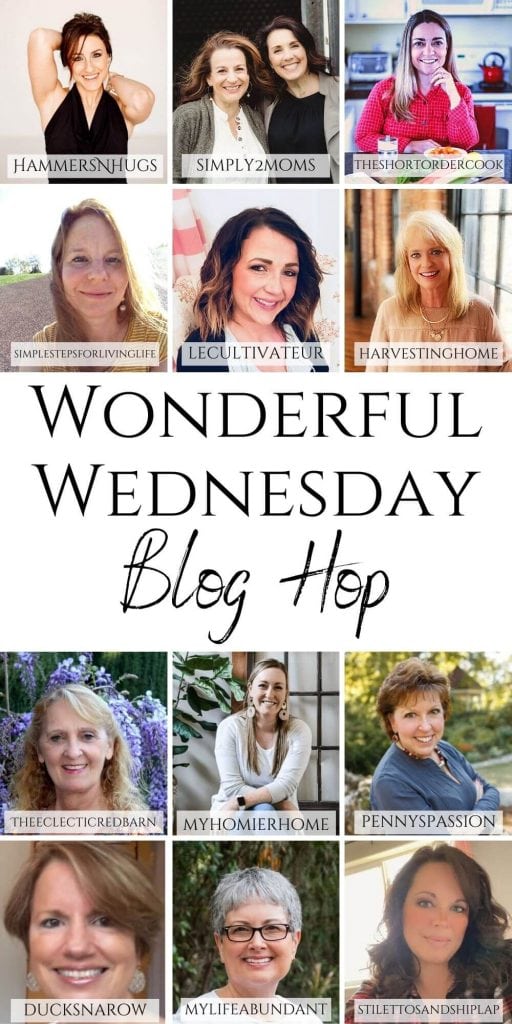 Please follow the hosts on at least 1 social media channel!
Top Viewed
Family Road Trip Items to Pack from Photo Jeepers
Very Popular
Spring Farmhouse and Antique Finds from My Life Abundant
Editor's Choice
How to Make a Topiary with Live Boxwood Cuttings from Vintage Home Designs
Be sure to grab our Specially Featured graphic below if your post was featured this week, and hyperlink it to this post on your blog or sidebar. We love showing you off!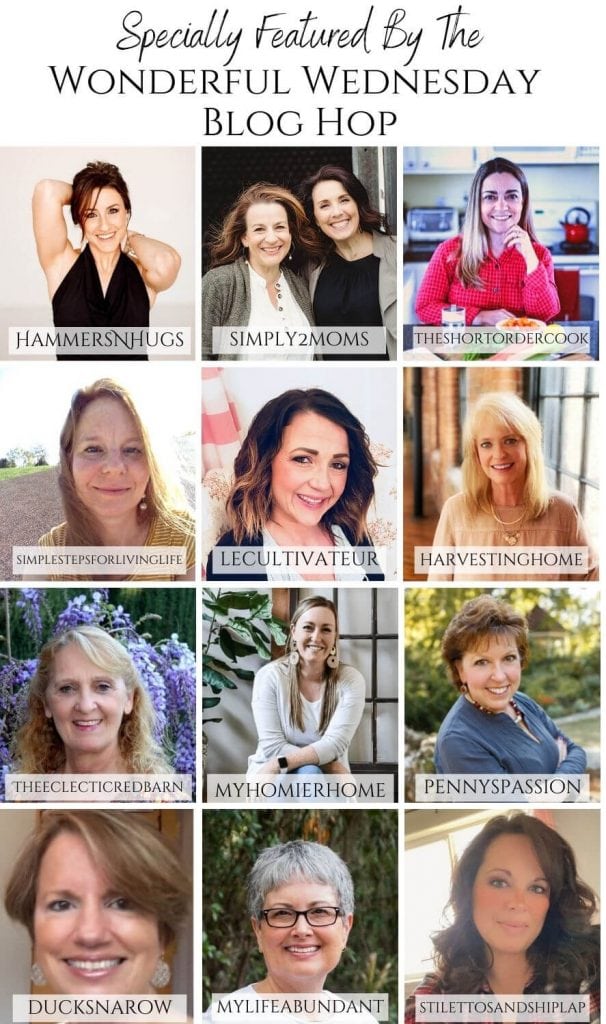 honorable mention recipe features this week
For someone who doesn't cook (well I like to bake when I have the time… so last year lol), these all look yummmmmyyy!!
And I'm loving what's brewing over in this dining room!
Let's Get This week's Party Started
Please follow all hosts on AT LEAST 1 of their social channels.
Add as many family-friendly posts as you would like to. NO Etsy shops, adult sites, or blog parties please.
Visit others. Caring is sharing. Like, comment, and pin posts.
Party entries appear in REVERSE. This way your entries will be seen no matter when you arrive.
Please TWEET our party and invite others to join.
Let's Party!
You are invited to the Inlinkz link party!